FBI informant in college basketball scandal avoids prison time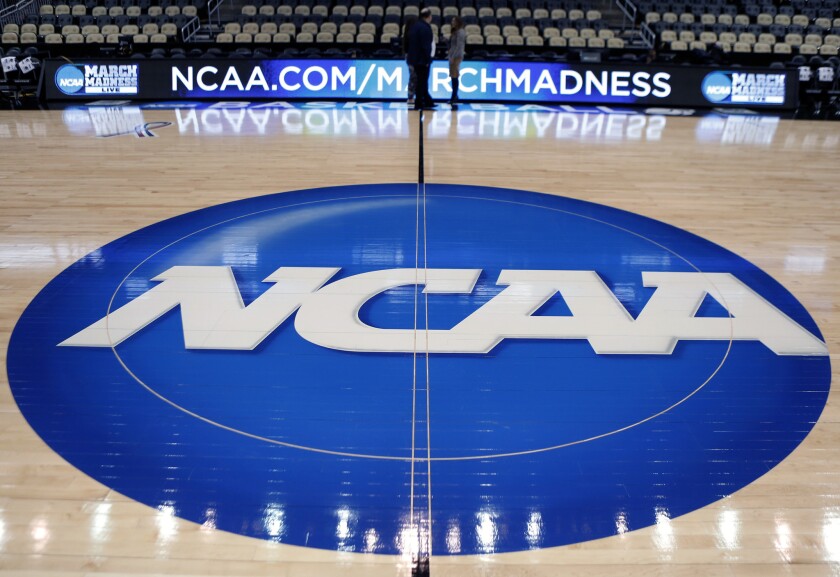 Marty Blazer, the onetime financial advisor whose work as an FBI informant set in motion the federal investigation into bribery and corruption in college basketball, avoided prison time Thursday in an investment fraud case.
U.S. District Judge Edgardo Ramos sentenced Blazer to one year of probation, $1.5 million in restitution and forfeiture of $2.3 million during a hearing in Manhattan.
The Pittsburgh-based Blazer pleaded guilty in 2017 to two counts of wire fraud, securities fraud, aggravated identity theft and lying to the Securities and Exchange Commission after misappropriating $1.5 million from several clients.
"He's happy that he can now put the uncertainty of his future behind him and move forward," Blazer's attorney Martin Dietz said in an email.
Prosecutors asked the judge for leniency because of Blazer's years-long cooperation with the college basketball investigation that ensnared USC, Arizona, Louisville and several other schools.
Marty Blazer, an informant in the federal investigation into college basketball corruption that ensnared USC, is assisting the NCAA in its probe.
"To say that Blazer's cooperation was helpful to the Government would be an understatement," prosecutors wrote in a letter to the judge last week. "Blazer's cooperation was absolutely critical in investigating and prosecuting a series of precedent setting public corruption cases relating to corruption in college athletes."
Four college basketball assistant coaches were arrested in September 2017 as part of the investigation — USC's Tony Bland, Arizona's Book Richardson, Auburn's Chuck Person and Oklahoma State's Lamont Evans — and charged with accepting bribes in exchange for directing players to use a specific sports management company when they turned pro.
All were fired and accepted plea bargains.
Six others charged in the case, including former Adidas executive Jim Gatto, aspiring sports management chief executive Christian Dawkins and financial advisor Munish Sood, were either convicted or accepted plea bargains.
In a sentencing memorandum filed last week, Blazer disclosed that he's cooperating with the NCAA's investigation into the scandal. USC, Kansas, North Carolina State, Oklahoma State and Texas Christian have received notices of allegations from the NCAA. More schools are expected to be implicated.
Jonathan Duncan, the NCAA's vice president of enforcement, wrote in a letter to the judge that Blazer has made himself available for "numerous interviews" with the organization and provided "documentary information to the NCAA and member institutions."
"Mr. Blazer advised that he has additional information that will be of value to the investigations; however, he shared that he held select information at the request of the government and will provide it post-sentencing," Duncan wrote.
Blazer started cooperating with federal authorities in late 2014, according to court documents, traveling the country at his expense to secretly record meetings with college basketball and football coaches, player agents, athletes and their families.
Authorities started financing Blazer's work in November 2016. He introduced an undercover FBI agent posing as an investor named Jeff D'Angelo to Dawkins. Between November 2016 and August 2017, court records said, Blazer met with FBI agents 25 times, helped authorities obtain at least 10 wiretap orders and wore cameras and recording devices during several meetings.
The sound of heavy footsteps in a hallway woke Tony Bland early on a September morning in 2017.
Dawkins and Merl Code, another former Adidas employee, were found guilty of conspiracy to commit bribery in the trial. Ramos, the judge who sentenced Blazer on Thursday, presided over the case.
"Blazer's efforts required a significant level of personal sacrifice," prosecutors wrote in the letter to the judge.
---
Get our high school sports newsletter
Prep Rally is devoted to the SoCal high school sports experience, bringing you scores, stories and a behind-the-scenes look at what makes prep sports so popular.
You may occasionally receive promotional content from the Los Angeles Times.