Sports media: Dick Vitale says Rick Pitino to UCLA, Bill Walton says Barack Obama; we say enough!
Between Dick Vitale's shilling for Rick Pitino and Bill Walton's stump for Barack Obama, college basketball's loudest analysts didn't do much for their credibility this week when talking about who might best replace Steve Alford as UCLA's coach.
Erratic news cycles, personal agendas and the slippery slope of trying not to offend anyone can lead to the conclusion that a) no one really knows anything; b) giving an absurd answer may not always get you off the hook; c) staying quiet isn't a practical option.
Or are we just expecting too much from the influencers of the game and shapers of rabid opinion?
At one point late in Thursday's UCLA-Stanford ESPN telecast, play-by-play man Dave Pasch sounded exasperated with the obtuse names Walton kept offering up. A promo for an upcoming "SportsCenter" said studio analyst Sean Farnham, a former UCLA player, would discuss potential candidates.
"Why should Sean give that kind of information?" Walton asked.
Pasch responded: "That's his job! It's your job, too. You're both broadcasting for ESPN, being asked your opinion."
Said Walton: "I'm staying with Barack Obama until he says no."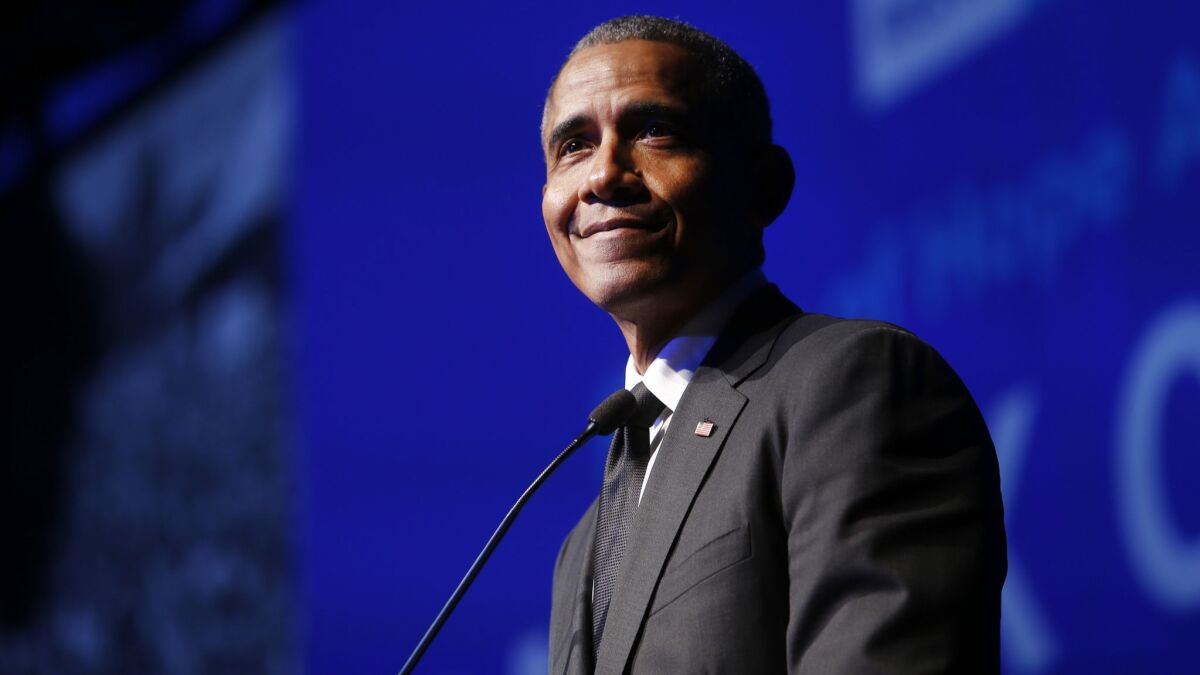 Farnham later played along and gave "SportsCenter" anchor Scott Van Pelt all sorts of names to match up with video clips, but then added: "This idea of Billy Donovan, Coach Cal [John Calipari] … just enough. Stop."
Stop, indeed. For our purposes, we turned to a man distinctly qualified, a former UCLA head coach of seven years. Steve Lavin is now an analyst for Fox Sports.
"The challenge … covering the dismissal of coach Alford this past week has been trying to strike a balance between providing an objective viewpoint yet at the same time draw from my experiences," Lavin said. "The aim in breaking news is to cover the story accurately yet also provide viewers informed analysis. Mindfulness to being impartial is the key. You have to be deliberate and thoughtful in your use of words. It's human nature to have certain beliefs and views based on our own life experiences yet, analogous to a judge, I think it's important to try and set our biases aside to be impartial as possible."
During Thursday night's Colorado-Arizona game for FS1, Lavin's producer asked him to address how Earl Watson had been mentioned as a candidate, including by Lakers guard and one-and-done UCLA player Lonzo Ball.
Lavin coached Watson all four years at UCLA and watched him progress as a recent coach of the Phoenix Suns.
"I had to be careful and preface my bias, but then I also have to say, 'Let's put that bias aside and now talk as a college basketball analyst,' and here's why he could be a good fit," Lavin said Friday morning. "There are a lot of layers to all this."
Vitale, on his Twitter account with nearly 900,000 followers, provided an early layer of muck when he urged "@ucla lovers" to "give a call to AD Dan Guerrero … & tell him to hire Rick Pitino."
Pitino was exiled from Louisville a little more than a year ago after his program was implicated in a federal bribery and fraud investigation. Pitino, whose 16 seasons at Louisville also were tarnished by a recruiting sex scandal and an attempt to extort money from him after an extramarital affair, has since taken a job coaching in Greece.
Asked to explain how he could champion Pitino, the 79-year-old Vitale obliged:
"First, we know it would take an incredible amount of onions, as my buddy Billy Raftery would say, for UCLA to hire Pitino — imagine how the first press conference would go."
Then, in true Vitale form, he spent 15 minutes expounding about how Pitino had not personally been found guilty of wrongdoing and the coach's desire for redemption.
"I know it got a lot of reaction, but I'm a sports fan," Vitale said of his tweet. "I'm just sharing my opinion. I haven't talked to him since he went to Greece so I don't even know his situation."
Enough said? If only we could click on that option through March Madness.
TUNED IN
* Starting with Sunday's 10 a.m. wild-card game in Baltimore, the Chargers could have four straight postseason games on CBS, with Jim Nantz and Tony Romo calling each one, through the Feb. 3 Super Bowl in Atlanta. Nantz, who last saw the Chargers in person for a 28-6 win at Dallas on Thanksgiving Day 2017, notes the team has gone 16-5 since that game "but for whatever reason, they haven't fallen into our CBS primary broadcast window during that time." Nantz added: "I know it's been tough for the Chargers to gain a foothold in the L.A. market but that could change in the next four weeks. Wait until you see how many fans will jump on the bandwagon if this team gets on a roll."
* The Kings aren't actually bringing back the FoxTrax glowing puck as part of a "Back to the '90s" promotion during Saturday's home game against Edmonton on Fox Sports West, but they'll do the best they can with highlights shown at intermission. FSW Kings producer Steve Dorfman says they have figured out a way to simulate that computer-chip puck that Fox Sports hoped would catch on during the late '90s as part of its NHL national package. If only they could bring back the well-dated "Miami Vice"-looking graphics.
TUNE IT OUT
* Subtraction through more subtraction appears to be the math used by ESPN for coverage of Monday's Alabama-Clemson national title game. Pushed out during the "MegaCast" spillover on ESPN2 and beyond was the popular Coaches Film Room. Supplanting it for X's and Os dialogue will be the "Monday Night Football" crew of Joe Tessitore, Jason Witten and Booger McFarland (plus Todd McShay) on ESPNews. No matter how ESPN tries to justify the decision — including the difficulty in luring big names to commit while the national coaches convention goes on in San Antonio — the Coaches Film Room has been one of the few saving graces of bowl game coverage and should be added to more big events. ESPN recruited eight coaches for the film room channels during the national semifinals.
---
Get the latest on L.A.'s teams in the daily Sports Report newsletter.
You may occasionally receive promotional content from the Los Angeles Times.