UCLA linebacker Eric Kendricks fights through injury at NFL pro day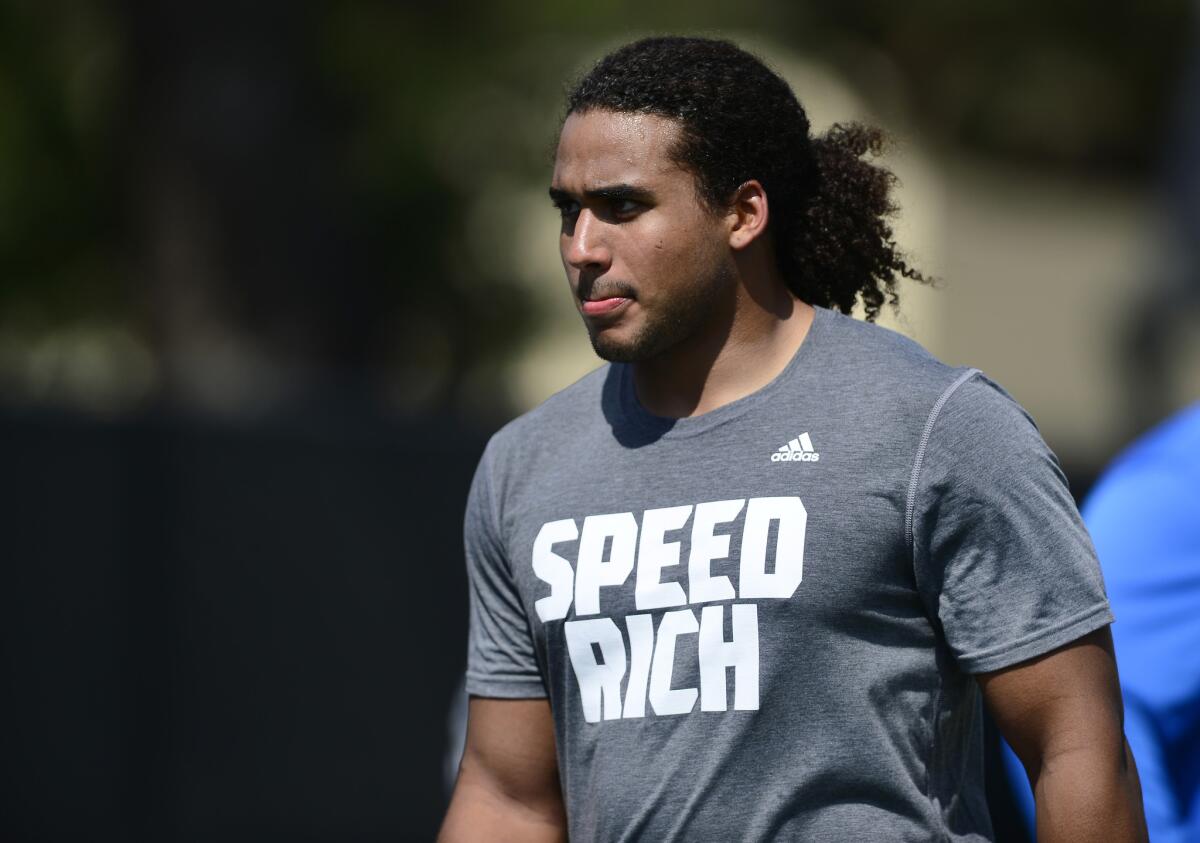 Linebacker Eric Kendricks had two objectives during UCLA's pro day for NFL teams Tuesday.
He wanted to show more speed, and he wanted to go through the workout without doing any more damage to his hamstring.
"It was import to show I can still move," said Kendricks, who is projected to go as high as early in the second round. "People were thinking I was really injured after the [NFL] combine. I want to protect myself, but I was able to show my speed. I could have run faster, but, hey, I did what I could."
Kendricks "tweaked" his hamstring prior to the combine. He performed well, but did not run in the 40-yard dash. He decided against running the 40 on Tuesday as well.
"I'm not affected by it," Kendricks said. "I have been rehabbing well, and I feel l great."
Kendricks has found as much value in the meetings as he has from the on-field workouts with NFL scouts.
"The meetings are intense," Kendricks said. "There is no hiding in there. But I know my stuff."
The tips he has received from scouts has also helped.
"I get different aspects about the game, which hopefully I can apply," Kendricks said. "Hopefully I'm showing that I have the mental capacity to do all the NFL plays."
Kendricks said that a few teams had arranged private meetings.
"People try to tell you what to expect and how to prepare for this," Kendricks said. "You don't know until you go through it. If you're not yourself, you'll seem like a robot."
Follow Chris Foster on Twitter @cfosterlatimes
Get the latest on L.A.'s teams in the daily Sports Report newsletter.
You may occasionally receive promotional content from the Los Angeles Times.