Got an awesome national park memory? Share it with us
What are your national park memories? Maybe some of these photographs will jog your thinking.
Dry Tortugas National Park is located 70 miles from Key West, Fla. Many of its treasures are underwater. National Park Service archaeologists (pictured) document a historic anchor at the park created in 1935.
(Susanna Pershern / National Park Service)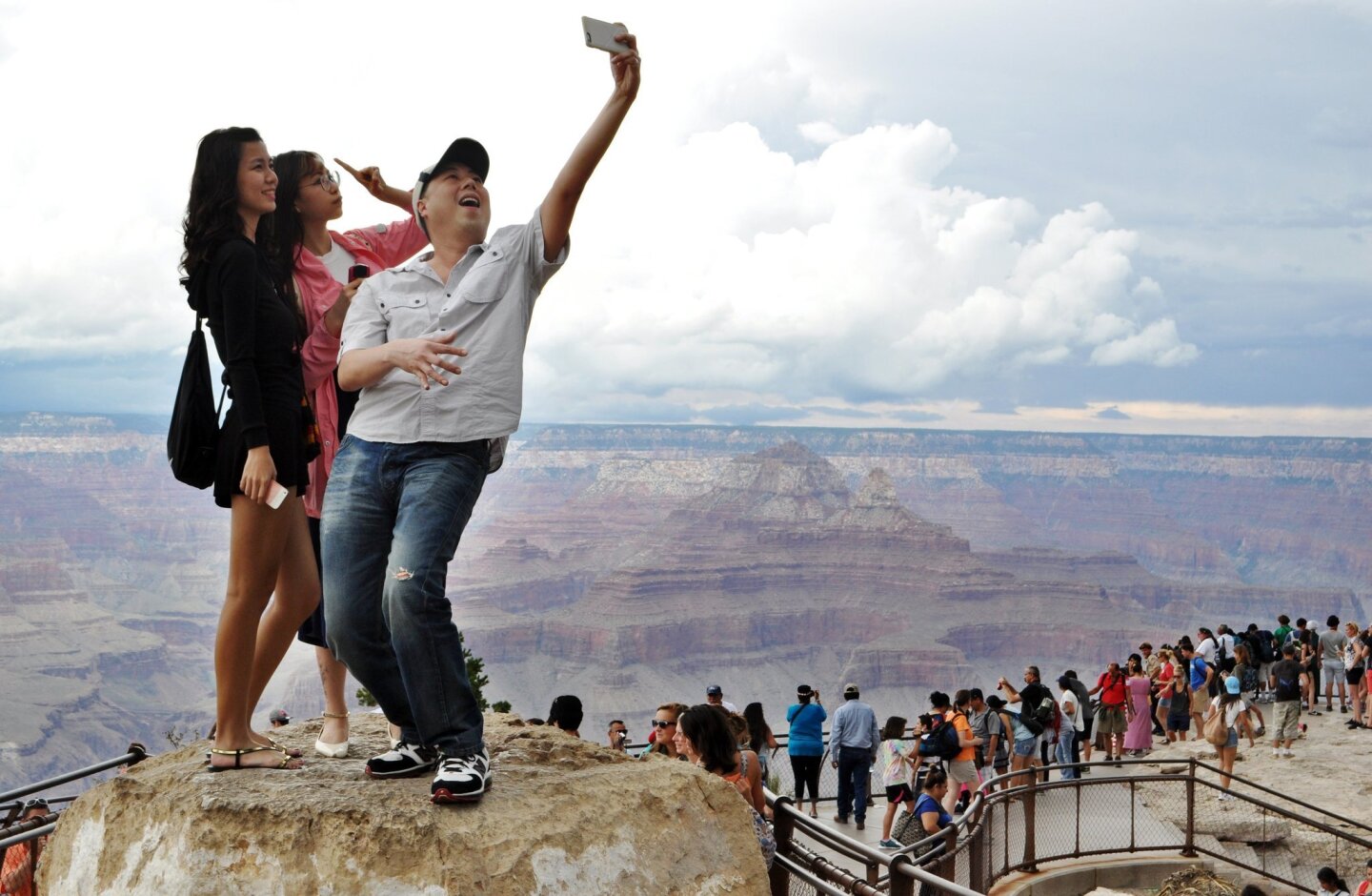 Who doesn't have a selfie of themselves at the south rim of Grand Canyon National Park? Dedicated in 1919, the park always turns up in the top three most visited parks in the U.S.
(Emery Cowan / Arizona Daily Sun / Associated Press)
California's got a lock on the big tree parks. Here a woman tries to photograph giant sequoia trees in Sequoia National Park in Central California.
(Mark Ralston / AFP / Getty Images)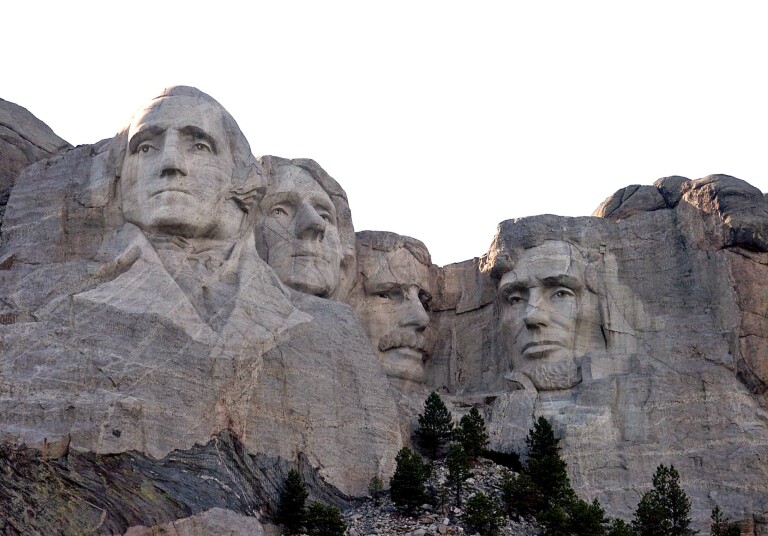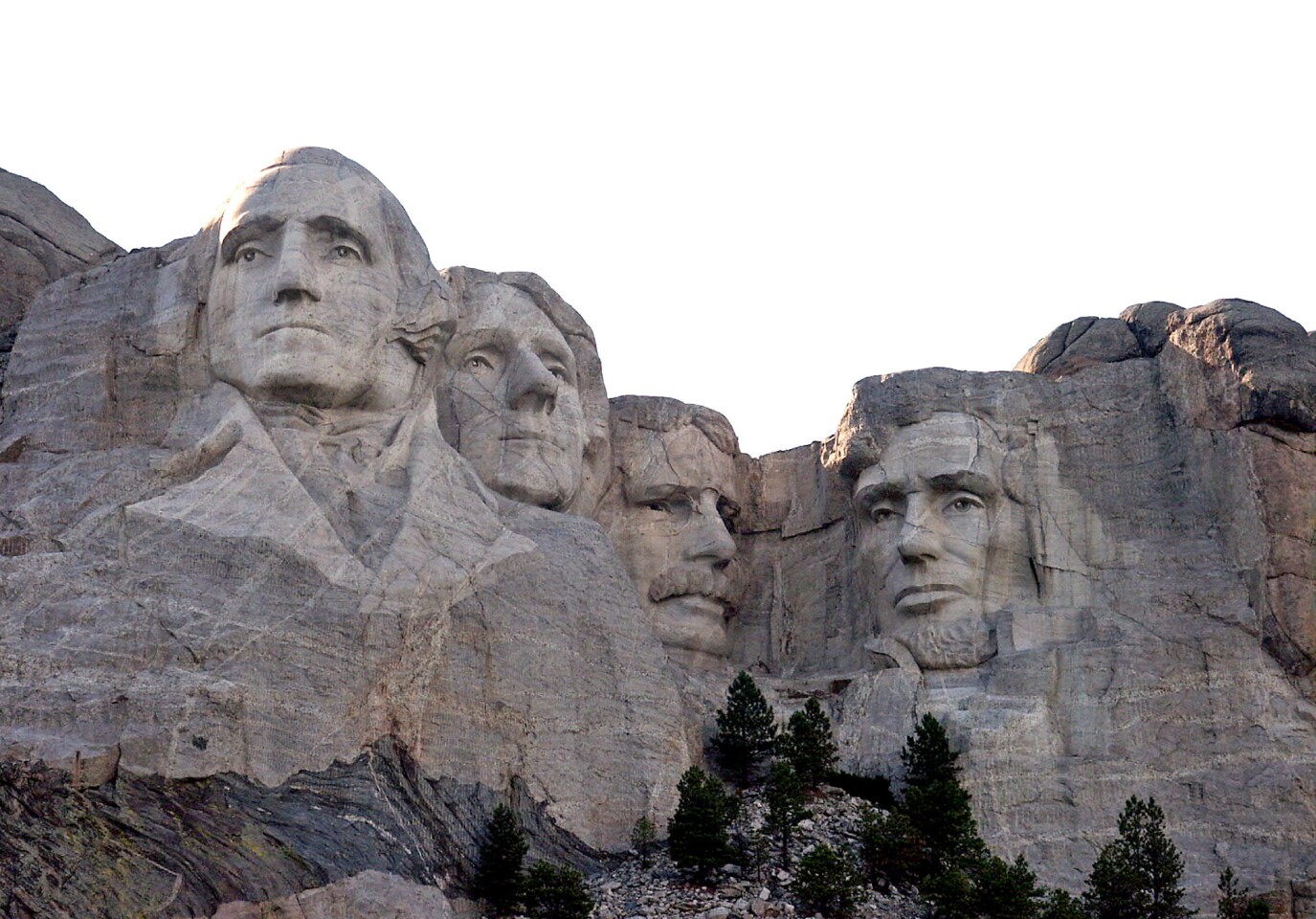 Only about 3 million visitors a year make it over to Mt. Rushmore National Memorial in the Black Hills of South Dakota. The faces were carved from 1927 to 1941.
(Tim Hubbard / Los Angeles Times )
Most Los Angelenos don't know the National Park Service is right in their backyard. The Santa Monica Mountains National Recreation Area stretches from the beaches of Malibu to Calabasas. Here, fog rolls up Temescal Canyon in Pacific Palisades.
(Brian van der Brug / Los Angeles Times)
Daylight fades at Eagle Lake in Acadia National Park in Maine. It's the third oldest park in the system, after Yellowstone in Wyoming, Idaho and Montana, and Rock Creek Park in the Washington, D.C., area.
(Robert F. Bukaty / Associated Press)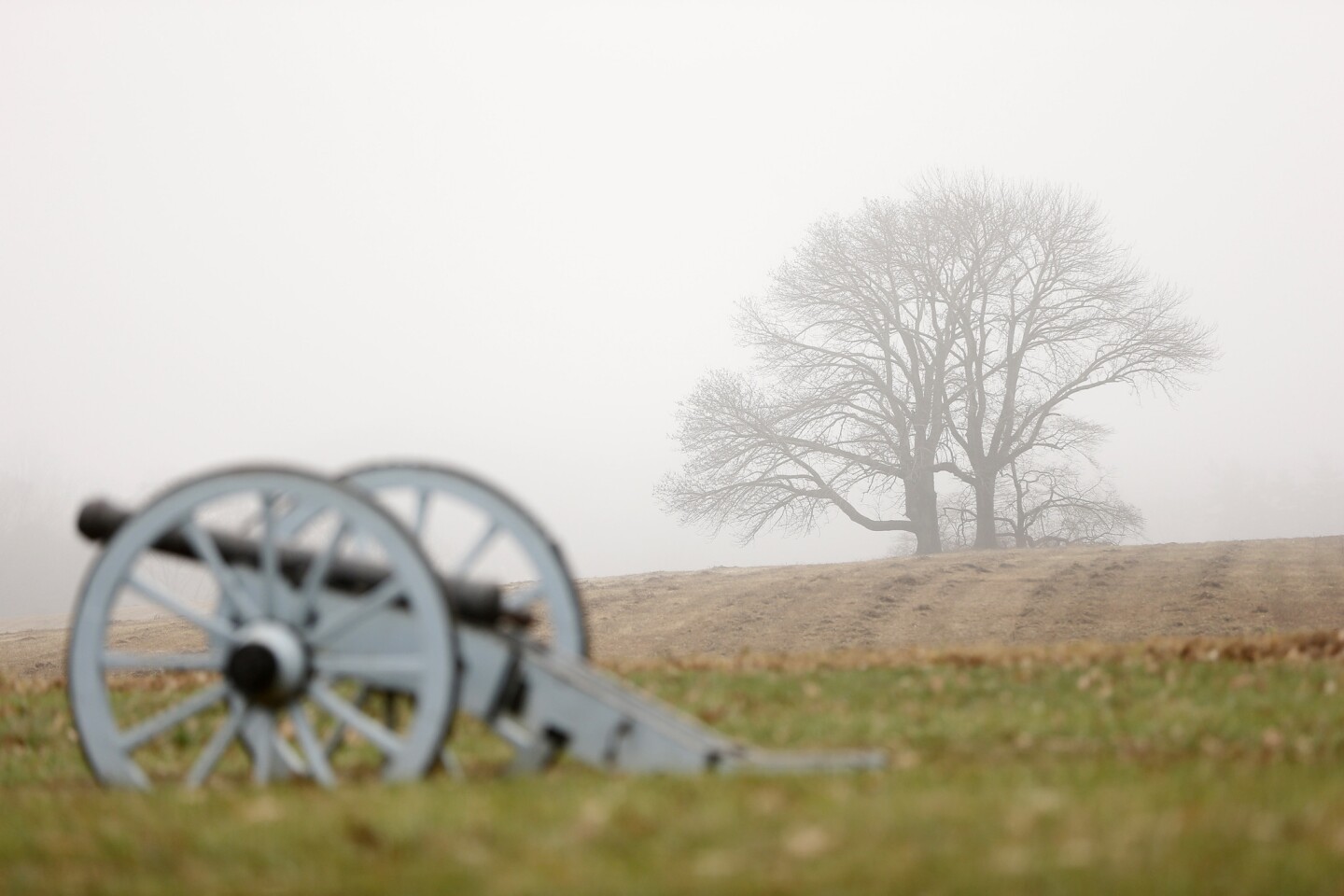 Valley Forge National Historical Park in Pennsylvania marks the site where the Continental Army camped in the winter of 1777-78 during the Revolutionary War.
(Matt Rourke / Associated Press)
Independence Hall in Philadelphia is a national historic park. Under President Dwight D. Eisehower, it was refurbished in time for the 50th anniversary of the National Park Service.
(Matt Rourke / Associated Press)
The south leg of the stainless-steel Gateway Arch in St. Louis. The National Park Service oversees Eero Saarinen's iconic monument to westward expansion in the U.S.
(Jeff Roberson / Associated Press)
Yes, the president lives in a national park. The White House and its grounds are known collectively as the President's Park and are overseen by the national Park Service. Here, the White House is lighted for the first White House Campout for Girl Scouts in June last year.
(Alex Wong / Getty Images)
Ever waited out a snowstorm under a sequoia in Yosemite National Park? Or fallen asleep to the howls of wolves in Yellowstone?
As the National Park Service turns 100 this year, we are seeking your favorite park-related memories.
Your recollections will be included in our coverage of this important celebration of some of the world's most amazing destinations. National parks, monuments, preserves, recreation areas and other units are all in play.
See the most-read in Life & Style this hour >>
Maybe these photos of Yosemite in snow and other national parks will jog your memory.
Please keep submissions to 100 words or less, and include your full name, city of residence and a photo, if you have one. The approximate date of the experience should be included too.
Send to travel@latimes.com, with "Park Memory" in the subject line. Photos may not be more than 10MB. You can also upload them to Flickr at www.flickr.com/groups/latimestravel or use the hashtag #MyParkMemory on Twitter and Instagram.
ALSO
Evening snowshoe trek comes with lodge stays at Sequoia & Kings Canyon
Airstream rolls out $114,600 trailer for national parks centennial. Don't worry, it's still silver
Spend 103 days (and $30,000) exploring America's national parks on this tour
Deal: Fourth-graders and their families receive free pass to national parks
---
Get inspired to get away.
Explore California, the West and beyond with the weekly Escapes newsletter.
You may occasionally receive promotional content from the Los Angeles Times.