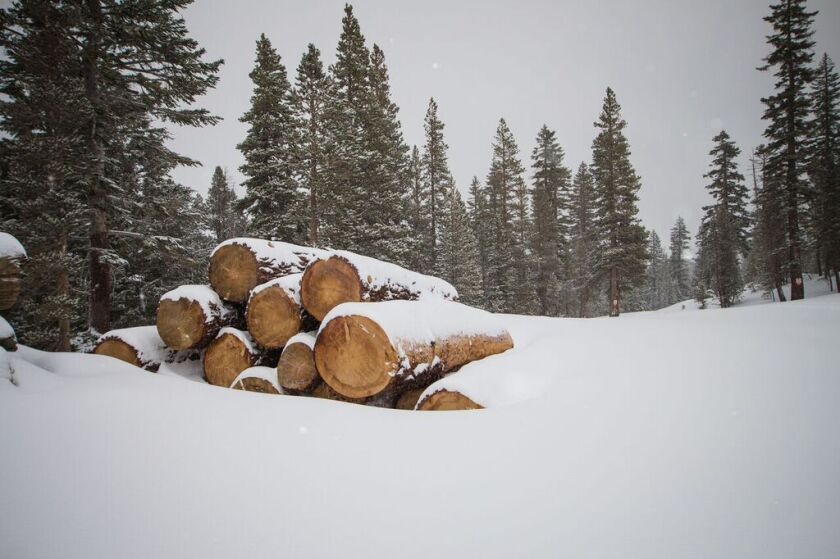 The locals in Mammoth Lakes are loving their winter wonderland. The current storm is so strong that it's keeping outsiders out, leaving the 2 feet of fresh powder for residents alone.
"I can't even begin to describe how beautiful it is here," said Mammoth resident Cynthia Hayes.
Of course, the snow was so heavy Wednesday that only the die-hards were out. But the first El Niño blizzard of the year is supposed to let up Friday, before another rolls in Saturday.
Keep posted on road conditions.
Meanwhile, Mammoth is 100% open -- all lifts, all terrain. The current storm should push the base at the top of the mountain to more than 100 inches.
Squaw Valley in Lake Tahoe was also reporting summit depths near 100 inches, another indication that the El Niño forecast was living up to all the hype.
A sampling of other California resort conditions:
Bear Mountain/Snow Summit -- Accumulations were reading a foot a day in the San Bernardino Mountains. Storms are expected to roll through the end of the week.
Mountain High -- Open with a 14-inch base and another foot of fresh stuff expected by Thursday. Roads were open Wednesday, without restrictions, but be sure to check.
Mt. Baldy -- With up to 3 feet predicted, and workers trying to dig out lifts, a Thursday opening was possible at the little resort in the Angeles National Forest, 45 minutes from Los Angeles.
Snow Valley – This favorite of beginners has a 12-inch base, with up to 2 more feet predicted by Thursday.
ALSO:
Stay two nights in Utah and get three days of skiing for $139
Hyde Lounge adds glitz to upcoming Vegas arena
Follow us on Twitter @latimestravel
Like us on Facebook
---