Newsletter: Escapes: Santa Barbara hotels take chic (and prices) to new levels, but don't despair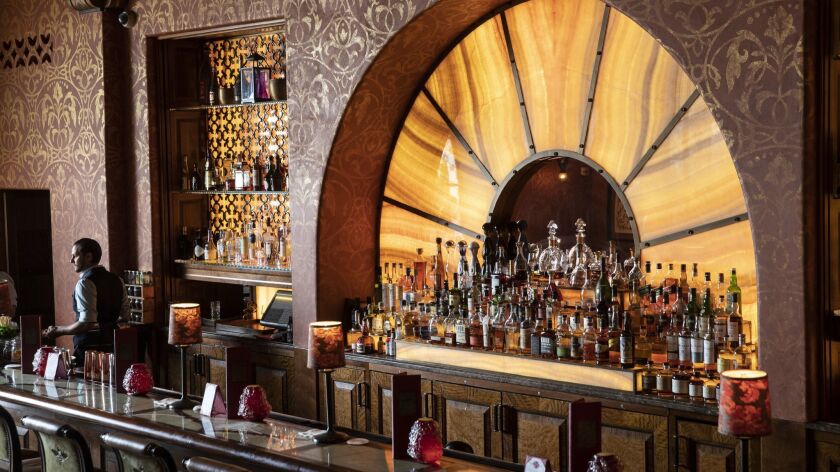 As pleasurable as it is, travel is not without its conundrums.
We love beautiful places — Santa Barbara is certainly one of them — but are we being priced out of spending time on the American Riviera because of high hotel rates, especially among new and renovated properties?
Meanwhile, budget airlines have opened a world of travel to many people, and they have put pressure on legacy airlines to keep their prices low, but can you still get a good fare if demand is high, never mind fuel prices that are creeping up?
Many of us love the idea of climbing mountains, but is the artificial assistance that allows the unskilled to do so mucking up nature and turning us into, essentially, cheaters?
My name is Catharine Hamm, and I'm the travel editor for the Los Angeles Times. I'm posing the questions, but I'm leaving the answers to you. This week's newsletter touches on some of the ways travel puts you at the heart of psychic conflict that threatens the perfect trip. (Yosemite has reopened, but what kind of issues will you encounter that will keep it from being the park perfection we expect?)
For more grit: We have an article that talks about all the stuff you do that drives your fellow travelers crazy. It's so much easier just to flop down on a beach. Or it used to be before we realized certain kinds of sunscreen damage coral.
Travel is a giant classroom that opens the world to us. When you come home and open the door and the house smells stuffy after two weeks on its own, you will be a changed person in ways that will become apparent with time. Travel really is the gift that keeps on giving.
— Catharine Hamm
Super chic Santa Barbara
The lovely, lively coastal town has had its share of troubles recently, including damage to some of its hotel properties. Writer Rosemary McClure looks at new, renovated and newly reopened accommodations that have upped their game. Alas, many have also upped their prices, which puts them out of reach of many travelers.
All is not lost
Has one of your favorite places priced itself out of your range? Don't despair.
In the Money Matters column, writer Terry Gardner gives us easy-on-the-wallet ideas for alternatives to the uber-luxe destinations that can prove just as satisfying. First up on the list: Ventura, Santa Barbara's equally enjoyable coastal sister.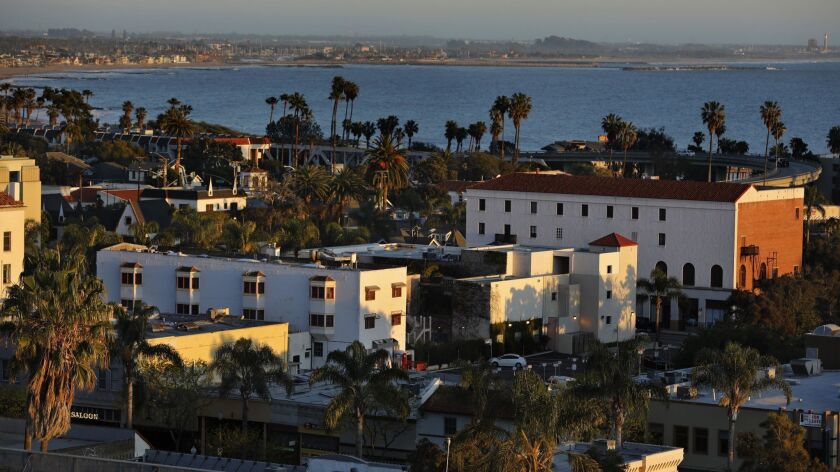 A quiet kind of love
Speaking of great beach spots, Cayucos certainly qualifies for its "away-from-under the-chaos" quality.
It's the kind of place whose embrace you need when the world is too much with you. Read Deborah Gibson's take on this little slice of solitude on the Central Coast.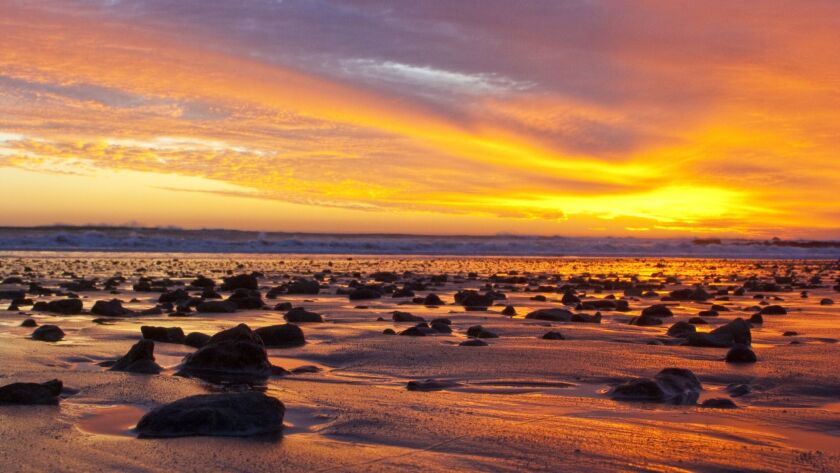 Europe's peaks of perfection
For a slightly more frenetic journey, consider this alpine adventure. Writer Charles Fleming took in five European countries in six days, all on two wheels.
His 1,000-mile motorcycle adventure had him crisscrossing the Alps on a trip that you could do in a car, if you chose. But then you might miss that fresh mountain air…
Guilty as charged?
When you're on a trip like the one above, you don't want to miss any photographic opportunity, but you risk becoming a travel pariah.
A survey by Agoda, a Singapore-based online travel company, revealed what irritates other travelers the most, and guess what scored high on the list? You got it, screen queen: total addiction to your electronics. Mary Forgione reports the other things that push your travel peers' buttons.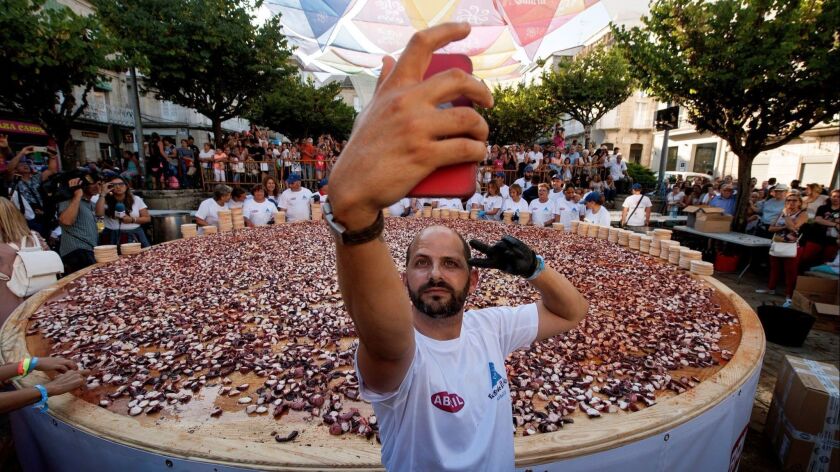 Up in the air
What if some of the world's high-altitude attractions were no longer off-limits to you? Why not see it from the perspective of an experienced climber? And that's the dilemma of via ferrata, or "iron path" or "road." Climbing aids are added to rock face that mean you can ascend to lofty heights.
Those little boosts were big during World War I when the Italians used them to scale the Dolomites. John Flinn, formerly travel editor for the San Francisco Chronicle, wrote in a 2010 L.A. Times Travel story about the vie ferrate in the Purcell Mountains of Canada.
Now you can find them in Mammoth, where they help you scale some lofty heights, writer Chris Erskine reports.
Also going up
Airfares. And the real "ouch" of this? You'll most likely see it in the third quarter, airline experts told me in interviews for my On the Spot column.
When fuel, then fares rose in 2011, you had little recourse. Now you do. Is it worth giving up comfort and control to save money?
A sign of the times in Vegas
Fabulous Las Vegas. We all know the sign that, at 60, has moved from new to tacky to retro to iconic.
Now it has a younger sister. Say hello to the 26-foot-tall showgirls that frame the 12-foot-tall words "Las Vegas."
It may be ready to take center stage in the contest for the best selfie spot in Sin City. And it's already catching on….
What we're reading
This is kind of genius, so thank you, Quartz Daily Brief. You know all the trash that collects at amusement parks? A theme park in France's western Vendée region about 275 miles southwest of Paris has a solution and it's — wait for it — crows. They are trained to pick up the detritus that park-goers leave behind and carry it to the trash. Where do we find crows that thoughtful? Although they're not doing it because they're selfless: They get food rewards for their good works.
The Week magazine pointed me to two stories I would have hated to miss. First was Helene Stapinski's urban glamping story in the New York Times. How urban? How about Governors Island in New York Harbor? The tent stay is not inexpensive, but it's also not an hours-long car ride lugging tons of gear, either.
"Because I could not stop for Death," Emily Dickinson wrote, "He kindly stopped for me." Maybe she was busy that day and couldn't stop, but you can. A second Museum of Death has opened in New Orleans, not far from Bourbon Street, Mary Beth McAndrews writes in National Geographic. It's the younger sibling of our Museum of Death in Hollywood. McAndrews describes the NOLA museum as "surprisingly welcoming." It's not designed to shock (although it may); it's supposed to educate about the inevitable. (Wonder if it's affiliated with the Museum of Taxes in Jerusalem?)
And finally, Travel & Leisure's August issue presents "The World's Best Awards 2018." Best U.S. city: Charleston, S.C. (Not on the list: Los Angeles.) Best cities overall: No. 1 and No. 2, San Miguel de Allende and Oaxaca, both in Mexico. (Not on the list: Los Angeles.) Top city hotel: The Lowell in New York. (Definitely on the list: Viceroy L'Ermitage in Beverly Hills; London West Hollywood at Beverly Hills; Waldorf Astoria Beverly Hills.)
Best domestic airport: Portland, Ore. (Not on the list: LAX, but John Wayne landed at No. 8.)
These are reader-driven choices, which include cruise lines, safaris and other cities and resorts around the world, and will send you into that place where you picture yourself in (fill in the blank) mode.
End of the road
Send us your thoughts, your concerns and, of course, compliments about this newsletter, along with your opinion on Las Vegas' new sign, whether your holiday travel plans are influenced by price and what's the best hotel you've ever stayed in to travel@latimes.com. Until next week, travel smartly and safely. We'll be here to welcome you home.
---
Get inspired to get away.
Explore California, the West and beyond with the weekly Escapes newsletter.
You may occasionally receive promotional content from the Los Angeles Times.