Newsletter: Escapes: Is Cabo this century's French Riviera?
The French Riviera began life as a health resort. Today, it's home to a couple of million people and hosts a lot of really rich visitors. In the same way, the fun-loving Cabo you remember from a decade or two ago has grown up — and grown into a sophisticated beauty with expensive tastes. The luxury resort makers couldn't ignore the allure of Baja's geography and couldn't help but appreciate the perpetually sunny skies, so they decided to plant their flags more deeply into Mexican soil.
A boom was born.
Conditions were right for a high-end enclave, an easy retreat from the rigors of the world just a two-hour plane ride from Los Angeles.
My name is Catharine Hamm, and as travel editor for the Los Angeles Times, I'm often torn about covering high-end travel that shapes, or, in this case, reshapes a place. It's easy enough to turn away from the luxury bent of some of the Caribbean island nations, but Cabo is in our back yard. And the number of new and redone resorts is astounding.
Cabo has an allure that many readers want to and can embrace, never mind the price tag. People "enjoy the variety that boisterous Cabo San Lucas offers compared to the authentic Mexican culture that can be seen at San Jose del Cabo, 20 miles away," writer Rosemary McClure told me in an email.
When she visited years ago, "the area was dominated by cactus, scrub brush, rocks and dirt," she said. "Now 10 miles of it has filled in with hotels and businesses; 17 hotels will open here through 2021, representing an investment of more than $1 billion in more than 5,000 additional rooms."
Most of us do not live in the lap of luxury, never mind vacationing there. But for those who can go or those of us who want to feed their dreams, we look at eight places that have opened or will in the very near future.
If, on the other hand, you are smitten by the beauty of our deserts, we have a quick look at the etiquette of visiting the flowers and what's blooming in Joshua Tree, a guide to seeing Washington's cherry blossoms (but hurry because they are reaching peak), and a Weekend Escape to a place that invites you to delve into the diversity of its culture.
Practical advice? But of course. We'll give you the latest on the new "permission slip" you'll need for Europe, how "Game of Thrones" showed up in the Bellagio's fountains (not a typo), and a guide to traveling with stars in your eyes, all geared to helping you remember that dreaming is as quick and effective a pressure-release valve as you can find.
The elite eight
Four Seasons. Solaz. Nobu. Those are among the brands that have opened their arms in the hopes of getting travelers to embrace the stellar setting and the expansive (and expensive) amenities. It's part of a trend of luxury resorts in Mexico, and this onetime fisherman's paradise has become a paradise of another kind, Rosemary McClure writes.
Please don't mistreat the daisies or any other blossom
Wildflowers are delicate creatures, but many people disregard that in pursuit of the perfect picture for social media. "I'm just one person? What can it hurt?" the reasoning goes. But the reasoning goes awry when everyone thinks he or she is just one person and pretty soon a stampede damages the flowers and the ground on which they grow. Mary Forgione makes a plea for floral civility.
Joshua Tree's piece of the super bloom
This is just about the perfect time to visit Joshua Tree National Park. The highs over the next few days are expected to be in the 70s and 80s, but more than that, you'll find the park's contribution to the floral frenzy, Christopher Reynolds reports. Watch for his story on how the park weathered the partial government shutdown, appearing April 14 in print.
Giving a child an outside chance
Laura King's son wasn't much for the great outdoors. He liked video games and spent a lot of time looking down at his screen. That puzzled her because she and her husband were enthusiasts of all that the world beyond the front door had to offer — hiking, biking, walking. She was surprised when her son asked for a trip to Alaska for a graduation gift, which turned out to be not only life changing but also life affirming, she writes in our Departure Points column.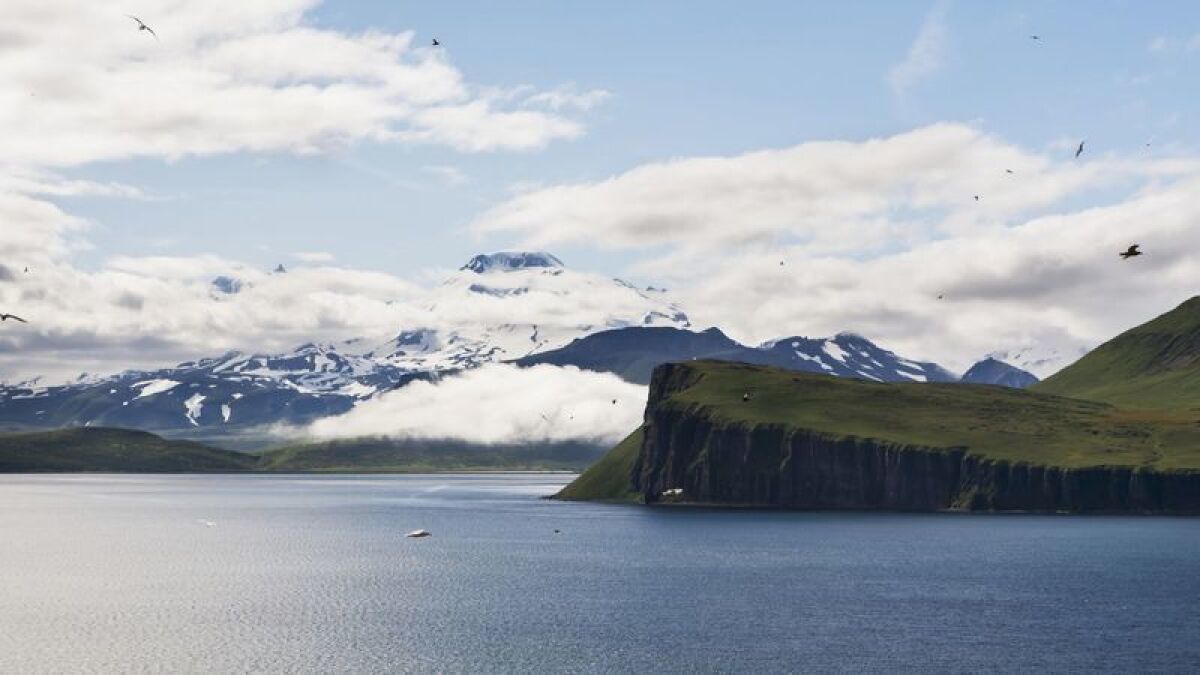 Washington's cherry blossoms? They're to sigh for
Call it the super bloom of the nation's capital. The cherry blossoms, those delicious clouds of pink and white, are hitting their peak this week. If you can be there to see them, take a look at the photo gallery that accompanies Mary Forgione's story.
A deeper understanding of Canada's cultures
Oh, Canada. You're so lovely and friendly and have interesting cultural stories to tell. Sharon Boorstin found all of these things to be so on a trip to Vancouver, British Columbia's star city. She was drawn to the Museum of Anthropology at the University of British Columbia, which provides insight on the country's indigenous people.
This way there be dragons
When I mentioned to a colleague that the fountains at Las Vegas' Bellagio would pay homage to "Game of Thrones," he replied, "What are they doing? Dying the waters red?" No, but there is fire, heat and a dragon, which you can see in the video that accompanies Jay Jones' story. The tribute to the much-lauded HBO show continues only through April 13.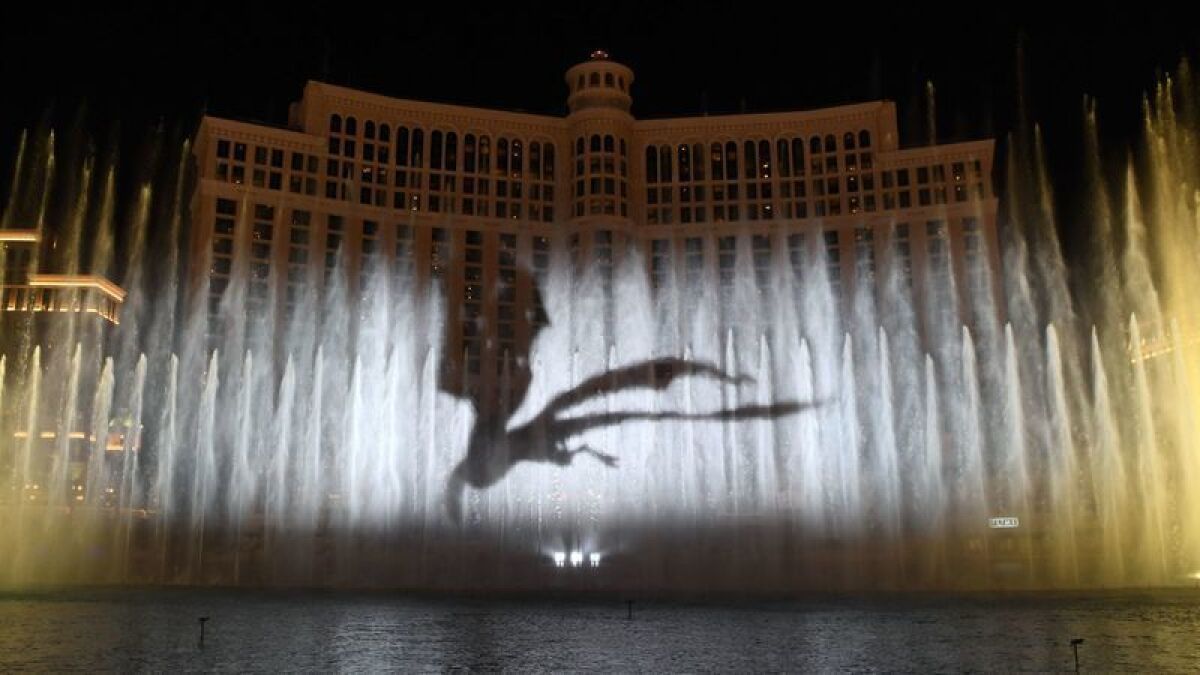 You'll need Europe's OK to get in
The European Union recently announced an approval process that you'll need to complete beginning in 2021 to visit 26 countries. The news of the procedure created an uproar when it was announced, because several news organizations reported it as a visa. Don't call it that, the E.U. replied somewhat testily. It's not. Find out what it really is in On the Spot, the column designed to keep you from getting tripped up when you travel.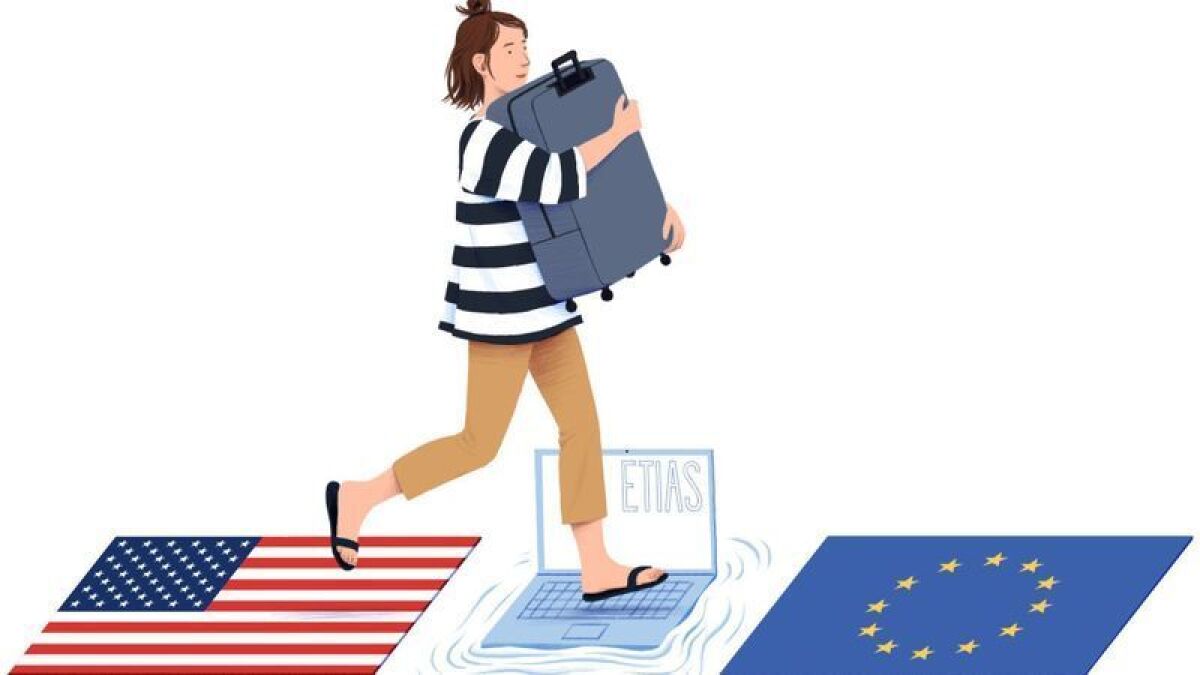 These places are heavenly
"What is it you want, Mary? What do you want? You want the moon? Just say the word and I'll throw a lasso around it and pull it down. Hey. That's a pretty good idea. I'll give you the moon, Mary," Jimmy Stewart's George Bailey tells his future wife in "It's a Wonderful Life." If you've always wanted the moon and the stars, Elycia Rubin has nine places that will do just that, astronomically speaking.
A master class in hunting for travel bargains
If you want to make your travel dollar stretch farther, join us April 13 at the Los Angeles Times Festival of Books. John DiScala, whom you probably know as Johnny Jet, and George Hobica, founder of Airfarewatchdog, a low-fare website, will share the secrets of penny pinching that do absolutely no harm to the pennies. I'll be moderating the 2:30 p.m. session.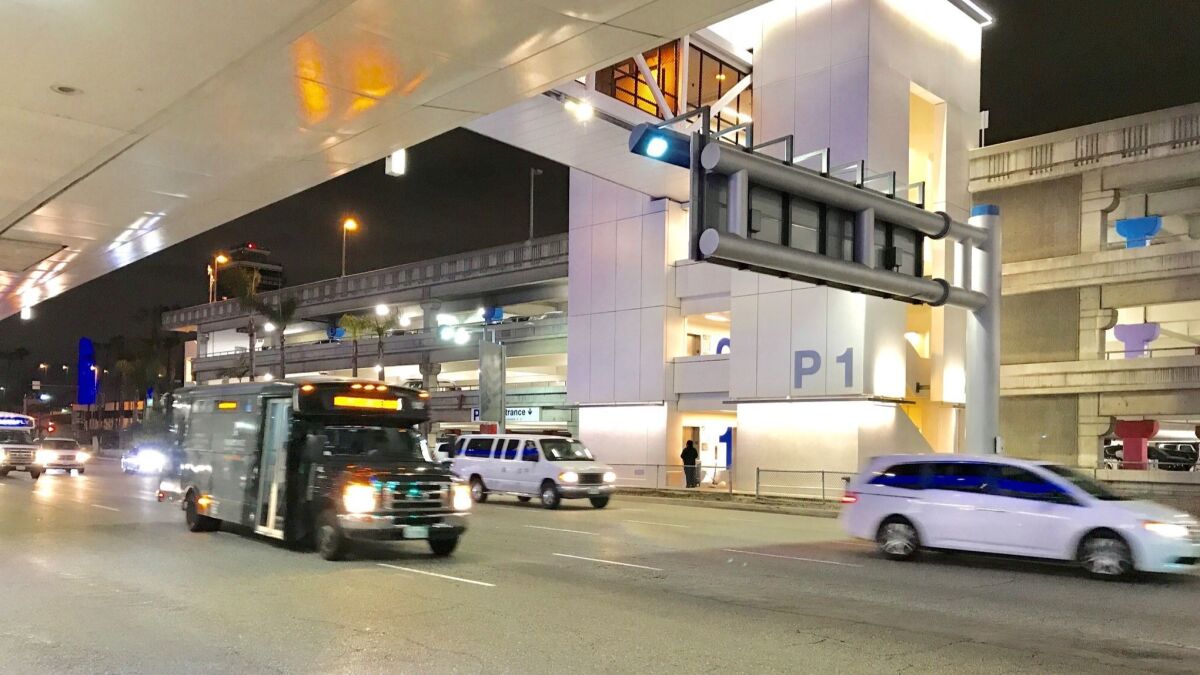 What we're reading
Three books I want to recommend this week.
Jamie Tinklepaugh's "Wheeling East: London to Hong Kong by Wheelchair and Train," an Amazon book, shows us that the seemingly improbably is possible. He uses a wheelchair and, yes, he finds barriers to travel. That does not stop him from his epic train trip from London to Hong Kong. His book is an account interspersed with musings. It's interesting to be inside his head and to see the trip from this perspective. His frustrations become ours, but so do the delights.
"Travel Anywhere (and Avoid Being a Tourist)," by Jeralyn Gerba and Pavia Rosati, is a snackable compendium of experiences from Fathom. It gives us a list of the great food halls of the world (L.A.'s Grand Central Market makes this list), suggests hostels that don't look or act like hostels and offers ideas on where to get into hot water (think hydrothermal experiences). This is a book to keep (secretly) on your desk for a Monday when the freedom of a weekend still makes all destinations seem possible.
Pasadena lawyer Matthew Karanian has a new tome: "The Armenian Highland: Western Armenia and the First Armenian Republic of 1918" (Stone Garden Press, release date April 15). Its premise is quite different from that of his "Armenia and Karabakh." In this one, he explores, through text and photos, many of the riches of Armenia that now lie outside the country's physical borders, noting that those are merely lines, not barriers, to discovering history.
How to reach us, how to read us
If you have comments or suggestions on this newsletter, send them to travel@latimes.com. Tell us what you like and what you don't like — marshmallow Peeps, allergies that make your eyes run, people who apparently can't count beyond one and just sit on the on-ramp, even though the sign says "two cars per lane" — along with anything that pertains to what you're reading.
If you would like to subscribe to this newsletter or many others from the Los Angeles Times for your specific interest, go to membership.latimes.com/newsletters. We thank you for your readership and hope you will find these handy compilations of news and features rewarding. If you do not, let us know that too by writing to travel@latimes.com.
If you would like to become a subscriber, visit our subscription page, which opens a treasure chest of reading options.
End paper
Years ago, in another city where I worked as travel editor, a family member told me, "I don't read your section. It hurts my feelings."
It was a spit-take moment.
This was a single mom of modest means, a more-than-avid newspaper reader, but she felt excluded from a world that had much to offer her and her children. Our articles didn't focus on expensive places, but they weren't budget travel either. I realized more fully the importance of balance and inclusivity, but I also gently urged her to let her mind travel to other places on a mental vacation.
The fun part of travel often involves exotic adventures, which can expensive. That trip to Antarctica? That African safari? That motorcycle ride across Mongolia? Not happening for me unless there's a lottery win in my future.
That's not pity or bitterness you hear. It's the reality of being the age I am and addressing the financial obligations that crop up. (That new water heater put me a little farther from Antarctica.) Those are the realities.
But that doesn't mean we can't dream, that I can't picture myself on horseback in Cabo or standing among the penguins in Antarctica or seeing a pride of lions in Africa. I daydream about these places and more. The "picture yourself here" moments elevate my day far beyond the reality of having 40 gallons of hot water at my disposal (although that's nice too).
Someday may come one day, but only if I commit to it and work for it. Until then, this day is here, the dreams are mine and the smile is real.
Wherever you are headed next, travel safely and well, and remember, we will be here to welcome you and your dreams, now memories, home.
---
Get our L.A. Goes Out newsletter, with the week's best events, to help you explore and experience our city.
You may occasionally receive promotional content from the Los Angeles Times.