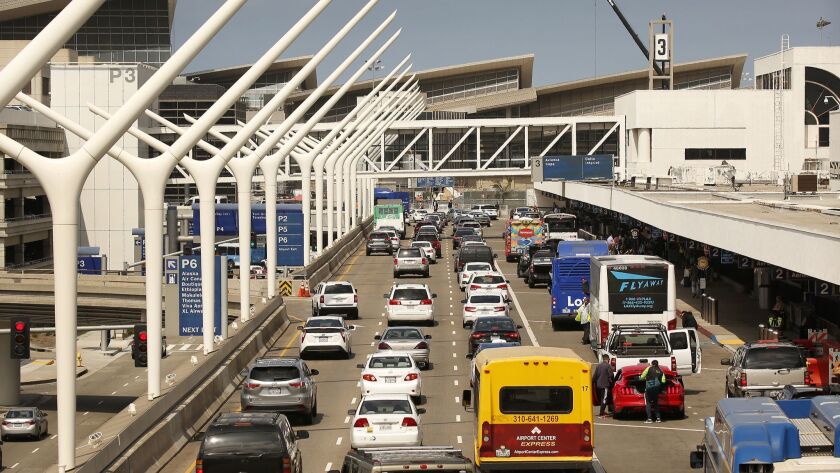 If you are driving to or from Los Angeles International Airport this week, you may want to allow extra time for the drive. Certain ramps on the 405 Freeway will be closed between 8 p.m. and 6 a.m. through Friday because of construction projects on the roadway, according to a Caltrans news release.
The construction isn't at the airport but could affect the drive in or out. The temporarily closed exits include:
►The Century Boulevard onramp to the northbound 405. The workaround: Take the 105 Freeway or surface streets, Manchester and La Tijera boulevards.
►The onramps for Century and La Cienega/Manchester boulevards on the southbound 405. The workaround: Use the 105 Freeway.
►The Howard Hughes Parkway offramp on the southbound 405. The workaround: Take the offramps for La Tierra, La Cienega/Manchester or Century boulevards.
The Caltrans construction in the Inglewood area includes work on freeway pullout lanes, sign posts, access gates and landscaping at sound-wall locations to deter graffiti. The lane closures began Sunday evening.
Twitter: @latimestravel
---