In grim sign, Italian virus death toll overtakes China's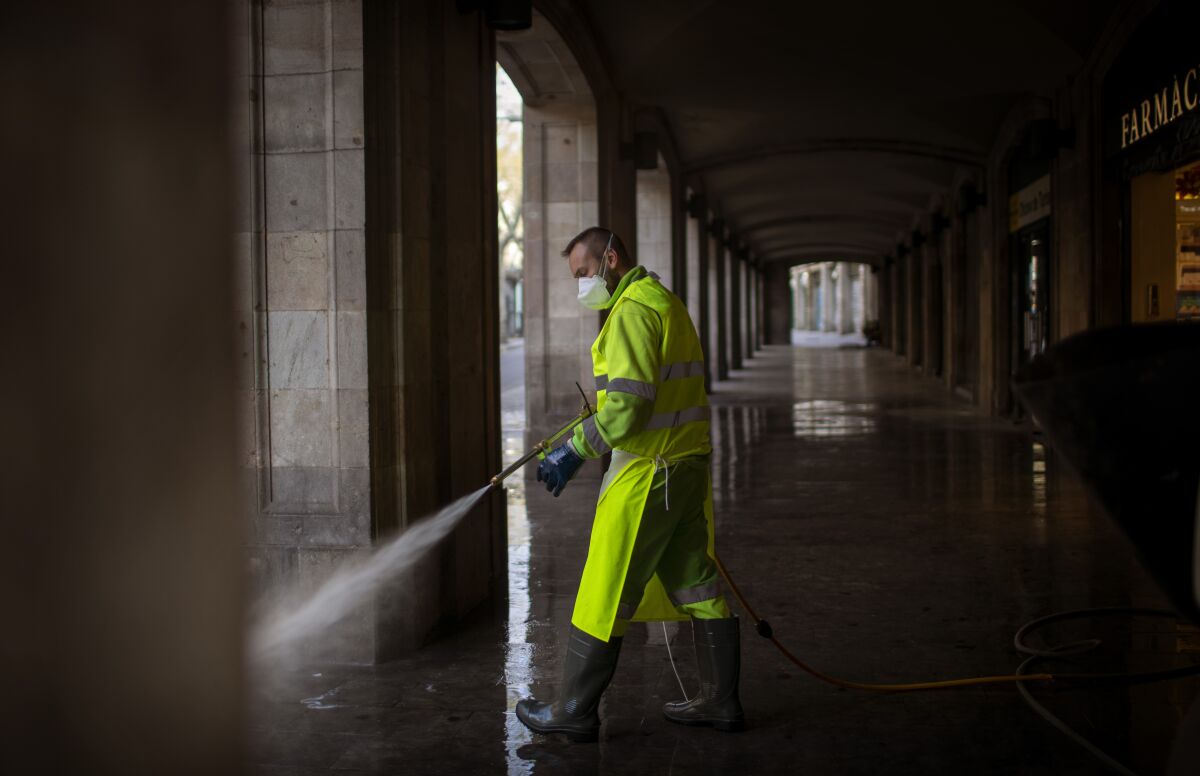 ROME —
The death toll in Italy from the coronavirus overtook China's on Thursday in a stark illustration of how the outbreak has pivoted toward Europe and the United States.
Italy, with a population of 60 million, recorded at least 3,405 deaths, or roughly 150 more than in China — a country with a population over 20 times larger.
Italy reached the bleak milestone the same day that Wuhan, the Chinese city where the coronavirus first emerged three months ago, recorded no new infections, a sign that the communist country's draconian lockdowns were a powerful method to stop the virus' spread.
On Thursday, a visiting Chinese Red Cross team criticized Italians' failure to properly quarantine themselves and take the national lockdown seriously.
Health authorities have cited a variety of reasons for Italy's high toll, key among them its large population of elderly people, who are particularly susceptible to serious complications from the virus, though severe cases have also been seen in younger patients. Italy has the world's second-oldest population, and the vast majority of its dead — 87% — were over 70.
Jonas Schmidt-Chanasit, a virologist at Germany's Bernhard Nocht Institute for Tropical Medicine, said Italy's high death rate could be explained in part by the almost total breakdown of the health system in some areas.
"That's what happens when the health system collapses," he said.
On a visit to the northern city of Milan, the head of a Chinese Red Cross delegation helping advise Italy said he was shocked to see so many people walking around, using public transportation and eating out.
Sun Shuopeng said Wuhan saw infections peak only after a month of a strictly enforced lockdown.
"Right now we need to stop all economic activity and we need to stop the mobility of people," he said. "All people should be staying at home in quarantine."
Aside from the elderly and those with underlying health conditions, most people have mild or moderate symptoms, like a fever or cough, and most recover in a matter of weeks.
Wuhan, which has been under a lockdown since January, once was the place where thousands lay sick or dying in hurriedly constructed hospitals.
But Chinese authorities said all 34 new cases recorded over the previous day had come from abroad. There were also eight new deaths from the disease, all of which were registered in Hubei province. Wuhan is the capital of the province.
"Today, we have seen the dawn after so many days of hard effort," said Jiao Yahui, a senior inspector at the National Health Commission.
Beijing has enacted a series of measures to prevent a second wave of COVID-19 infections, including mandatory quarantine for all international arrivals to the capital and the redirection of some inbound flights.
On Wednesday, Chinese airlines were ordered to start diverting international flights due to arrive in Beijing to other airports including Tianjin, Taiyuan and Hohhot. The measures do not currently apply to international airlines.
Restrictions remain in place across the capital, where neighborhoods are still under lockdown.
Meanwhile, businesses and factories across the country are gradually reopening. Schools remain closed, with educators encouraged to hold classes online.
Must-read stories from the L.A. Times
Get the day's top news with our Today's Headlines newsletter, sent every weekday morning.
You may occasionally receive promotional content from the Los Angeles Times.