(Rick Loomis / Los Angeles Times)
Never forget. That is the solemn refrain repeated often after the devastation of 9/11.
In some ways, Times staff photojournalists cannot forget. The images they made on U.S. soil and abroad following that day captured the beginning of the long progression of war. These pictures have left their mark not only on the archives of The Times but also on the memories of many readers.
Twenty years ago, 19 terrorists hijacked four commercial airliners and used them to take down New York's World Trade Center towers and crash into the Pentagon. The attack claimed the lives of 2,977 people, and the wars that followed in Afghanistan, Pakistan, Iraq, Syria, Yemen and beyond killed nearly 1 million people, according to a Brown University report.
On Sept. 12, 2001, the United States staggered to its feet amid the devastation of the Al Qaeda attacks. These photographers traveled to tell the stories of what eventually became two decades of war. On the occasion of the 20th anniversary of the attacks, we look back at some of the indelible images that resulted from the then-budding war.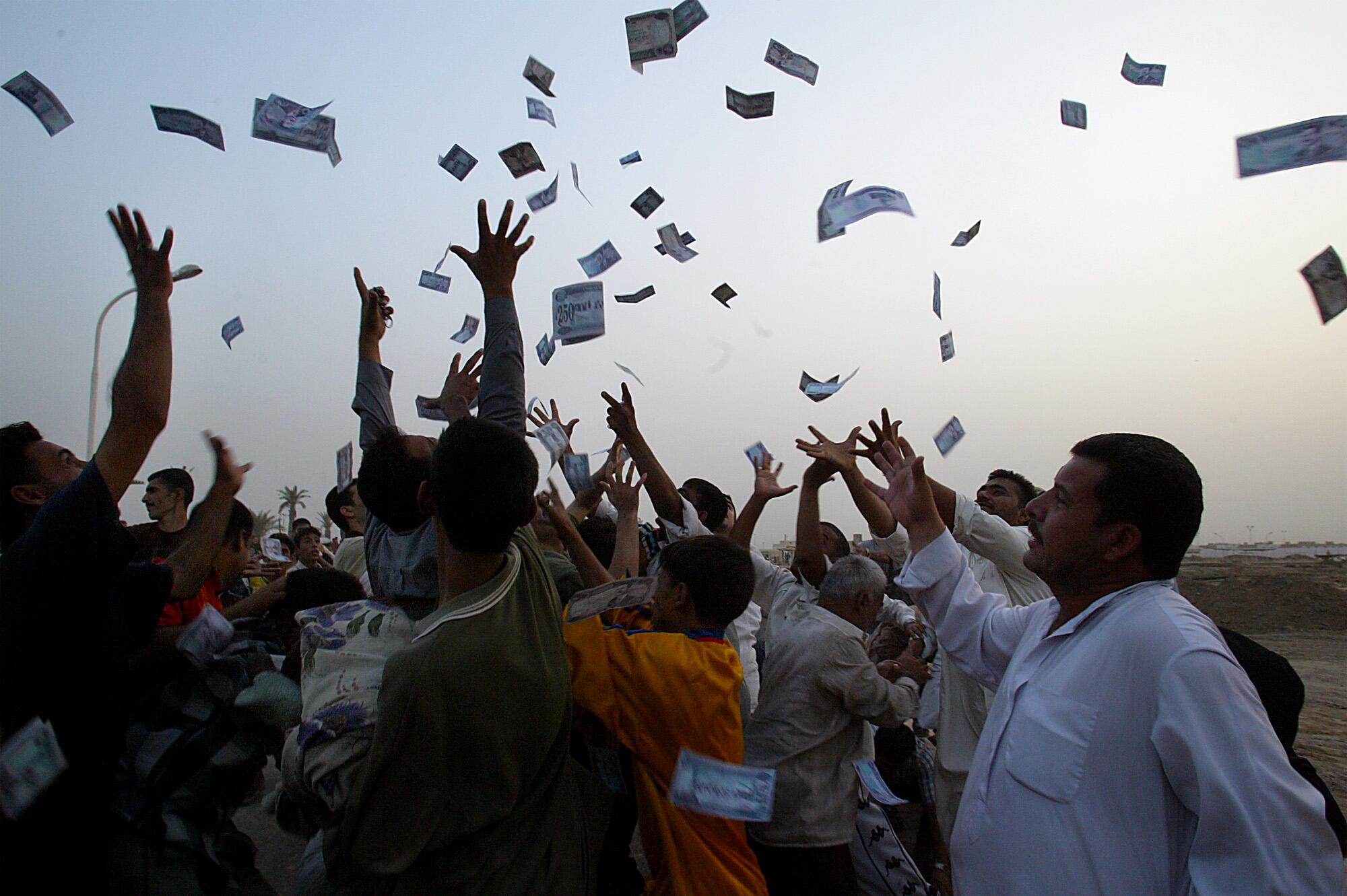 "Less than a month after the terrorist attacks on America on Sept. 11, 2001, I was in Afghanistan to witness the U.S. bombing campaign that helped the Northern Alliance take control of Kabul from the Taliban," staff photojournalist Carolyn Cole said. "I returned many times to witness the changes as we poured money and military might into the country. I saw women training to be pilots and girls studying to be doctors.
"But I also saw the human toll caused by years of war. I felt it was my duty to document the impact US forces were having on the country and its people, just as I did in Baghdad before and during the bombing of Iraq, and later as the country descended into civil war.
"I spent over a decade covering the Middle East, where I was always shown generosity and hospitality. Despite anger toward the U.S. government, those I met didn't hold my nationality against me, and most wanted their stories told.
"After witnessing so much tragedy in Afghanistan, Iraq and many other countries, I have turned my attention towards the environment. It, too, is in a state of crisis, which affects all of us, regardless of where we live, our religion or our language."
"I peered my head up over the edge of the roof with the other Marines and saw this RPG (rocket-propelled grenade) heading straight towards us," staff photojournalist Luis Sinco said. "And I have confirmed this with other people since that it was like by some miracle, it veered away at the last second.
"After that RPG veered off, I just sat against the wall. Blake Miller, the Marlboro Marine, came from nowhere and he sat on a wall opposite from me. And I was just looking at him, and he started lighting a cigarette, so I basically just instinctively took a photo."
"I was pulled into an office and they told me that I was going to go to Iraq to cover Saddam Hussein's election," staff photojournalist Robert Gauthier said. "I guess Saddam sent out invitations to news organizations to come and cover his reelection campaign.
"I was just hoping to maybe somehow draw a connection between our lives here and the things that were happening there, maybe humanize the people that were directly affected by it. To try to strip away the politics and get into a more human side of it.
"I don't know if really any of my images had any sort of deep, long effect on anybody, but I just think as part of the historical record. We were just trying to be honest and trying to tell the truth as best we could."
"Although we were a little late [to New York] with a perimeter being set up around the collapsed towers, I managed to work my way around," staff photojournalist Wally Skalij said. "Three months later, I was assigned to cover the civilian side of the Afghanistan war and in 2003 the Iraq war. One thing I learned from these experiences is that grief and death is universal."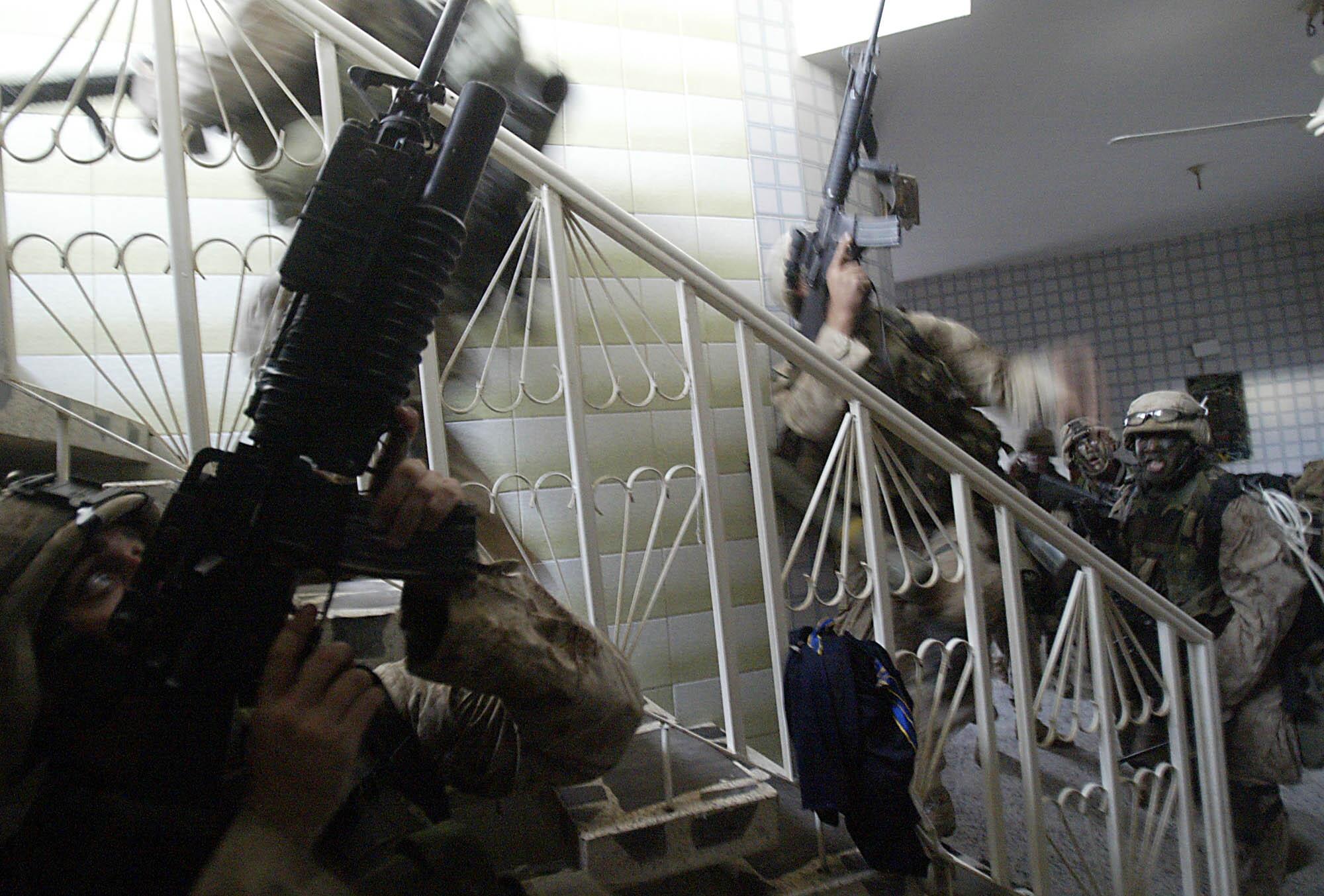 "I flew back to L.A. for the holidays or just to get a breather, and then they wanted to send me back to New York after that to cover the holidays after 9/11," former staff photojournalist Rick Loomis said. "On my way to New York, I stopped in Alabama to see my dad.
"And I got a phone call from the office and they said: 'Hey, Rick, do you think instead of going to New York, you can just keep going and go to Afghanistan?' And that was a shocker. I said yes, much to the chagrin of my dad.
"We were invading a country that that was being held at that time responsible for first sending people to create 9/11. And the story is really about the troops that I was with and … what they were facing. I went back to Afghanistan many, many times over the years. And, you know, it became more of an Afghan story…. For me personally, I just got I got swept up in the story … I was literally thrust into it."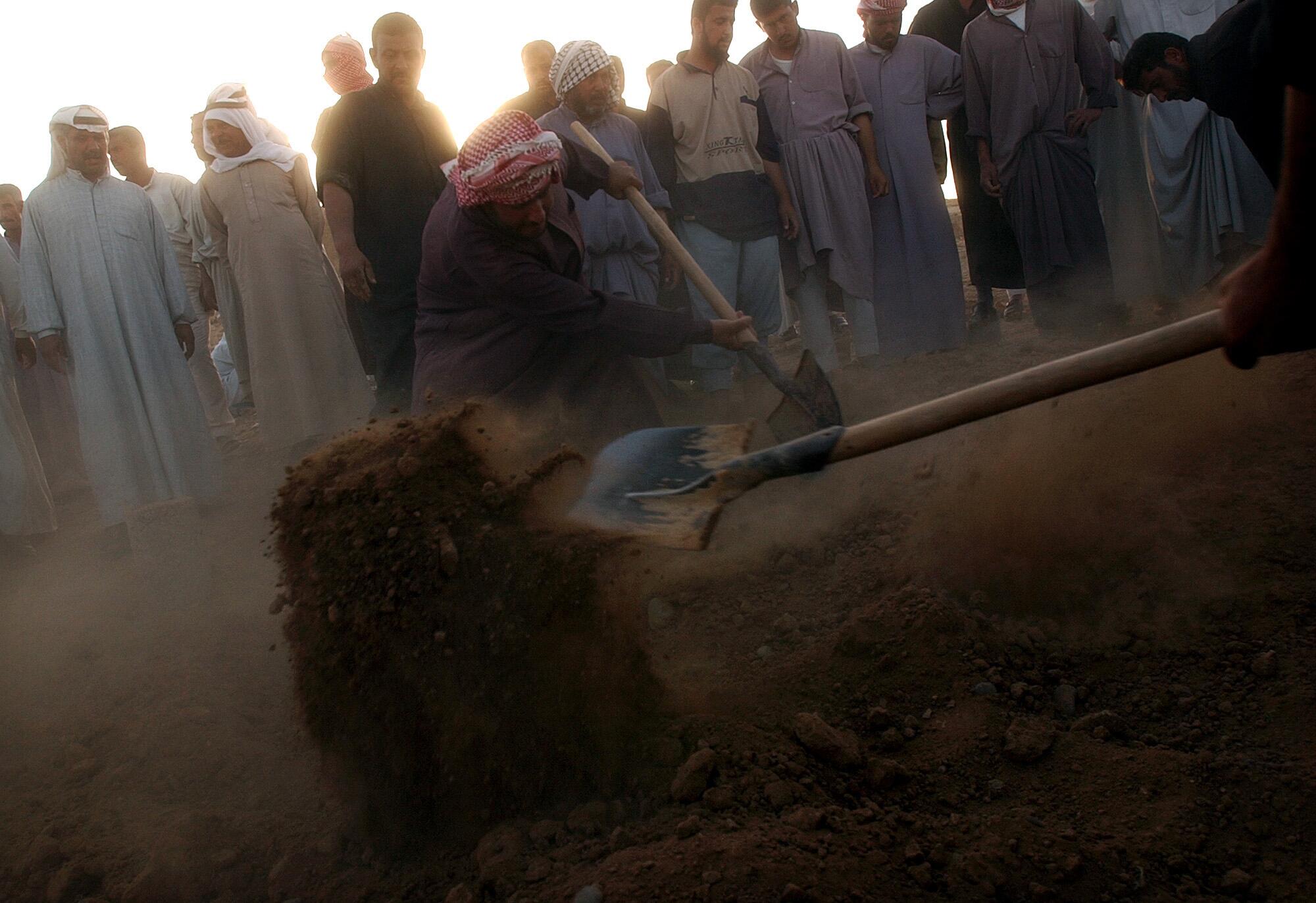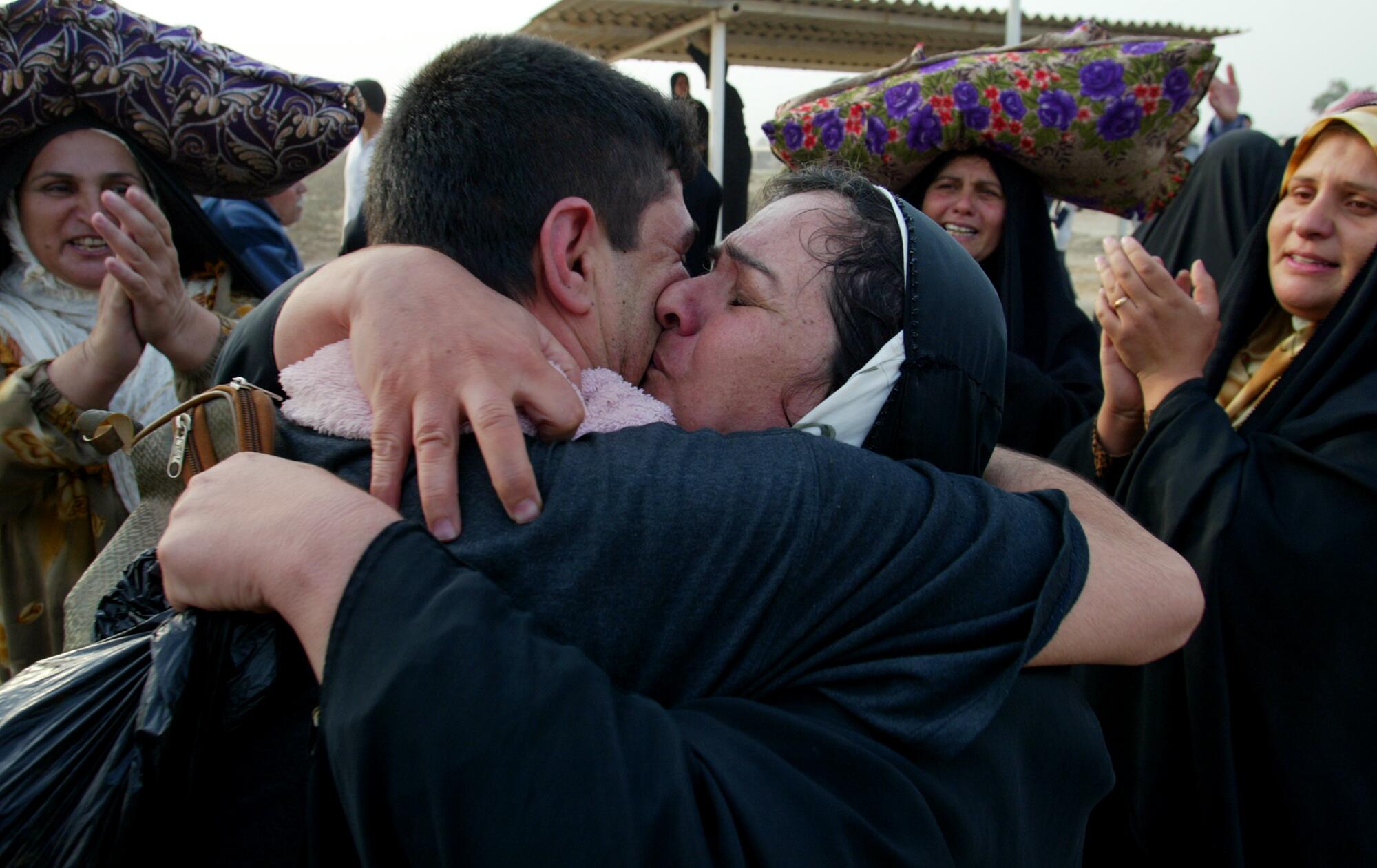 "I have been traveling to and reporting from Afghanistan since 2017," staff photojournalist and foreign correspondent Marcus Yam said. "The 20-year war I have come to know is different from the earlier years of the war: with little or no U.S. military or embed assignments with Western security forces.
"My journey on the last quarter of the war has allowed me to mingle with the Afghan population, where I walk around the cities doing very normal things like buy groceries, get haircuts, follow security protocols to avoid things like suicide attacks and terrorist attacks. I wear local clothes, eat the local delicacies and drive through the country in the car of popular choice: a Toyota Corolla. We've covered military airstrikes, funerals, terrorist attacks, observations of daily life, women's rights, the decline of U.S.-trained Afghan air force, Kabul airport takeover by the Taliban, American weapons superiority used by the Taliban and Taliban justice.
"This year, I've spent two or three months in Afghanistan, chronicling the full arc of the American military and coalition force withdrawal, the lasting effects it is leaving behind for the Afghans and the Taliban rise to power. We got to witness an exodus of people clamoring to evacuate, a brutal Taliban regime takeover of the capital of Kabul without firing a single shot, and the violence that stems from the consequences from the change of regime.
"In the final days of the American withdrawal, Islamic State terrorists attacked the airport, killing scores of civilians and service members. The United States' last act of war was to execute a drone strike that was supposed to target Islamic State militants but instead reportedly caused the deaths of 10 civilians. The Taliban regime began its reign of power by torturing and beating journalists while oppressing free speech among women protesters."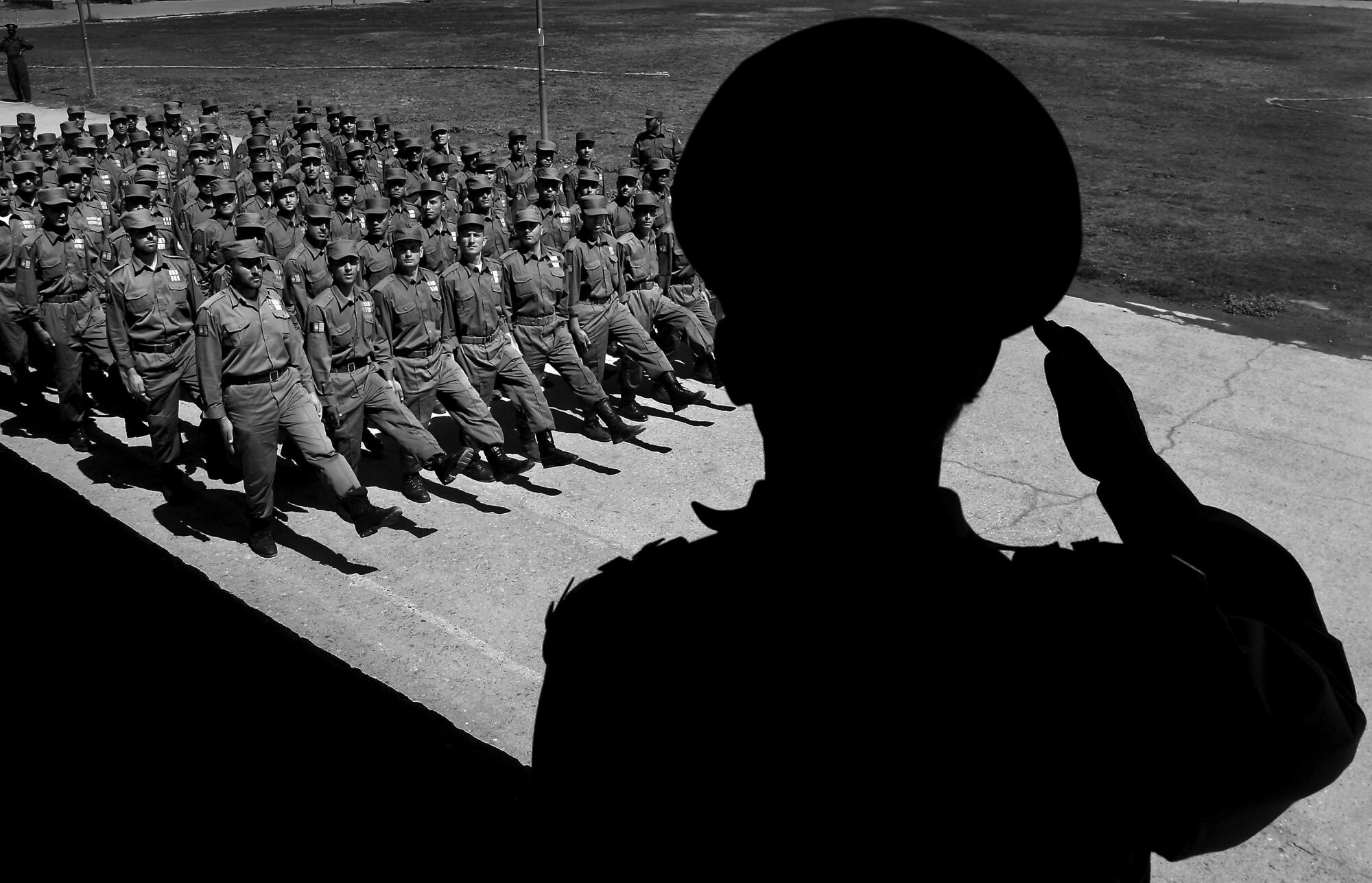 "As a young U.S. Army Infantry officer in the Vietnam War, I knew far too well what the savage act of war was like," former staff photojournalist Don Bartletti said. "As a photojournalist with the Los Angeles Times, I chose to take careful aim at the consequences of the American wars in Afghanistan and Iraq. Long after military weapon investors tally their profits, the physical and mental anguish heaped upon our brothers in arms and their loved ones should haunt the rest of us forever."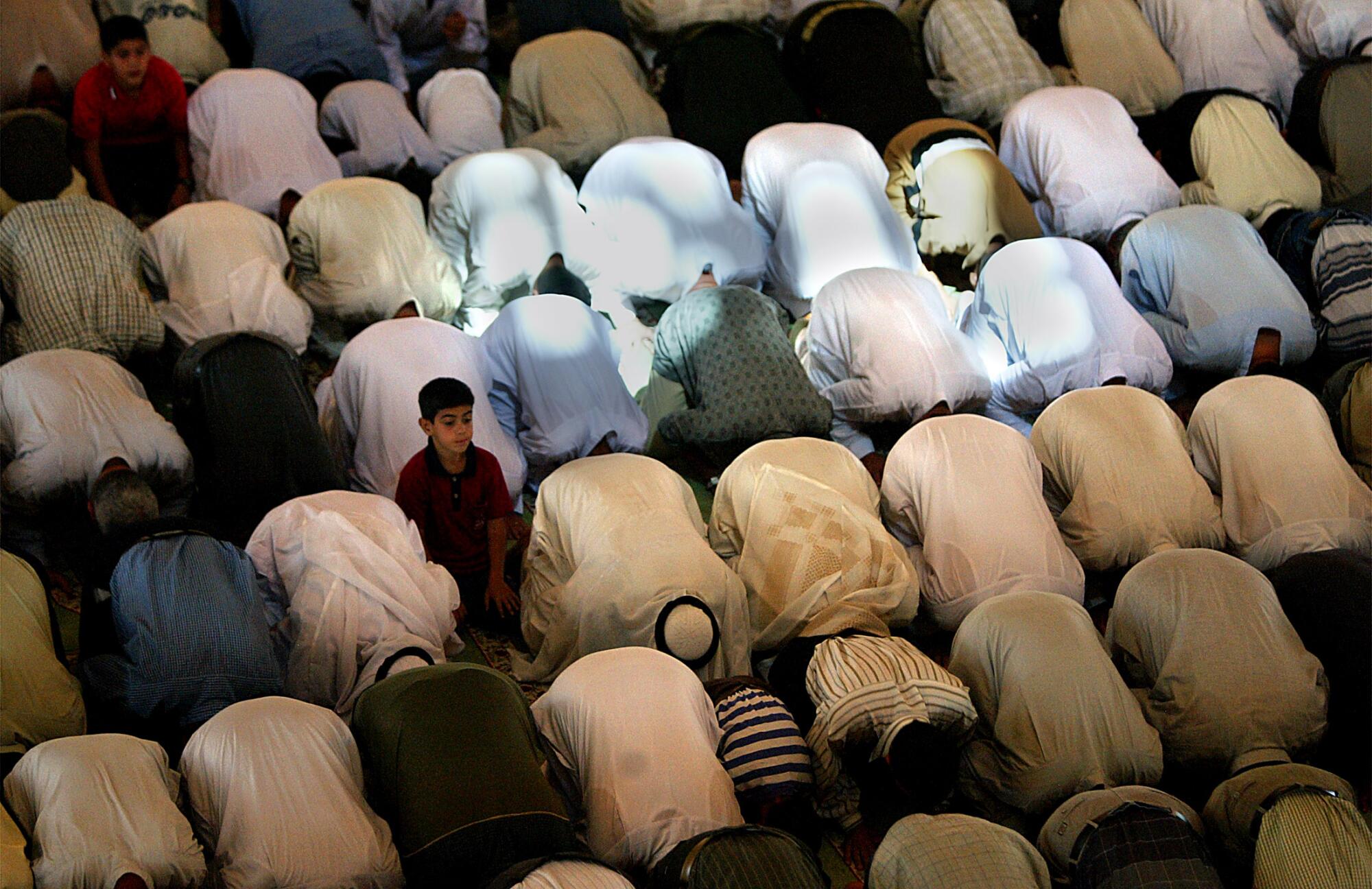 Photo editing and introduction by Jacob Moscovitch.
Sign up for Essential California for the L.A. Times biggest news, features and recommendations in your inbox six days a week.
You may occasionally receive promotional content from the Los Angeles Times.