Japan cult leader, followers executed for sarin gas attack that killed 27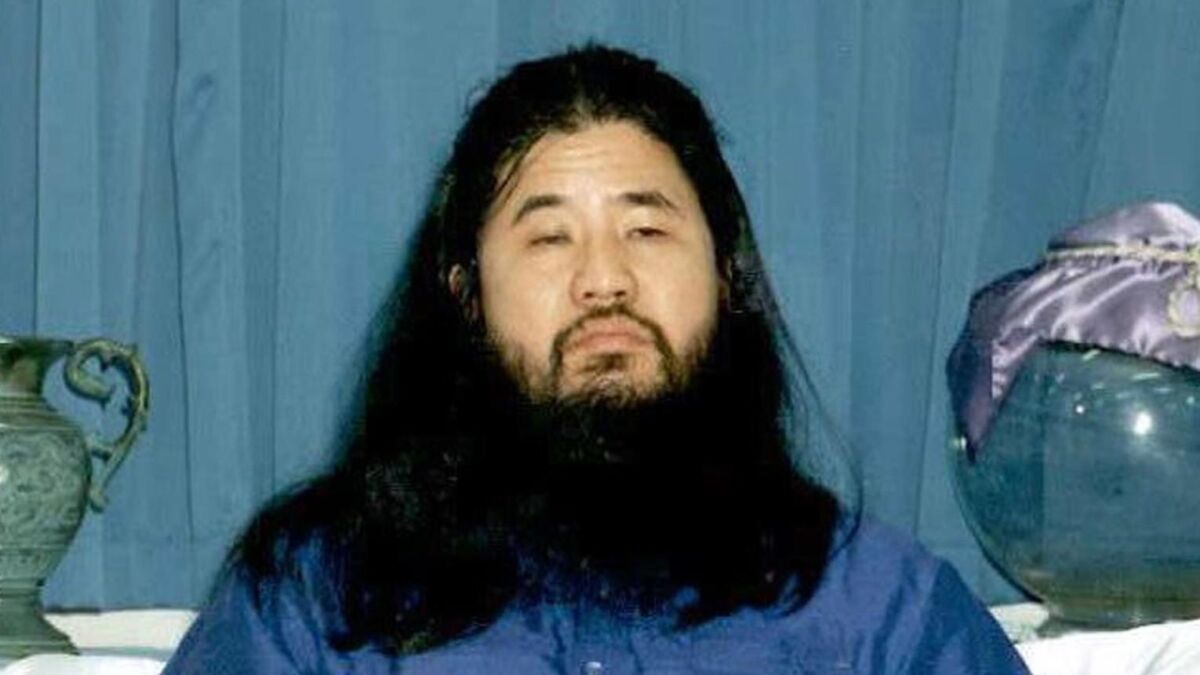 Reporting from TOKYO —
Doomsday cult leader Shoko Asahara and several followers were executed Friday for their roles in a deadly 1995 gas attack on the Tokyo subways and other crimes, Japanese media reported.
The top Japanese government spokesman confirmed Asahara's execution but wouldn't comment on the others. Chief Cabinet Secretary Yoshihide Suga said only that the Justice Ministry would make an announcement later Friday.
Japanese public broadcaster NHK reported that six followers were also hanged, citing unidentified sources. In all, 12 followers had been on death row with Asahara, 63, for the crimes, which killed 27 people.
The 1995 subway attack was the most audacious. Members of the his Aum Shinrikyo cult punctured plastic bags to release sarin nerve gas inside train cars, killing 13 people and sickening more than 6,000.
Founded in 1984, the cult attracted many young people, even graduates of top universities, whom Asahara hand-picked as close aides.
The cult amassed an arsenal of chemical, biological and conventional weapons to carry out Asahara's escalating criminal orders in anticipation of an apocalyptic showdown with the government.
The cult claimed 10,000 members in Japan and 30,000 in Russia. It has disbanded, though nearly 2,000 people follow its rituals in three splinter groups, monitored by authorities.
Suga said authorities are taking precautionary measures in case of any retaliation by his followers.
---
Must-read stories from the L.A. Times
Get the day's top news with our Today's Headlines newsletter, sent every weekday morning.
You may occasionally receive promotional content from the Los Angeles Times.