Audience Engagement Team Announces Three Moves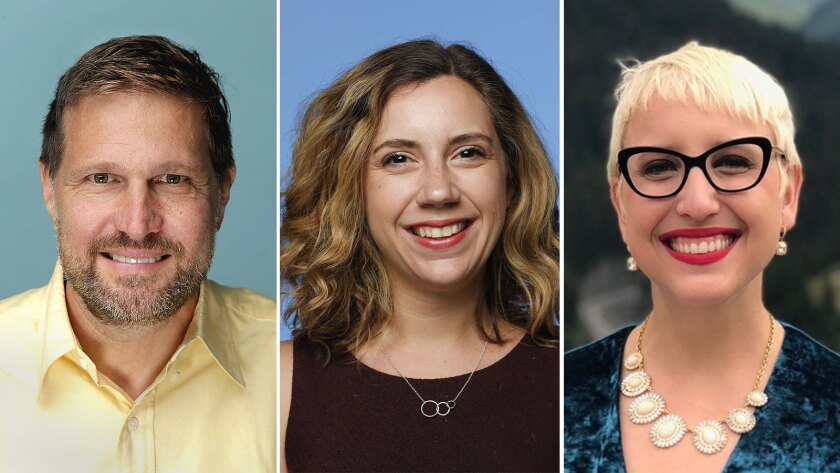 As part of the rebuilding of the Los Angeles Times, Executive Editor Norman Pearlstine and Deputy Managing Editor Sewell Chan made the following announcement.
Our digital traffic, which began a steep decline in the summer of 2017 and hit a low point at the end of 2018, appears to be recovering. The digital subscriptions we need to pay for our newsroom also continue to rise.
To encourage the momentum, we are adding strength to our Audience Engagement team, led by Samantha Melbourneweaver.
Seth Liss, who has been overseeing our home page, will become the deputy editor for audience. Seth has been an online pioneer during his 20-year news career, which includes stints at the San Jose Mercury News, the Sun Sentinel in South Florida, and WAMU, the NPR station in Washington. He was managing editor at the Poynter Institute before joining Tribune in 2016 as a digital content director. His knowledge of analytics and SEO strategy will be major assets to the audience team. Seth, who grew up in Miami Beach, graduated from the University of South Florida. He holds a master's in interactive journalism from American University.
Kelcie Pegher, also a graduate of American University, has been promoted to assistant editor for off-platform engagement. She manages our editorial relationship with Apple News+ and with aggregators like Flipboard, Google News, Microsoft News and Pocket. Her passion for push alerts and notifications has been invaluable in attracting readers on mobile devices. A Pittsburgh native, Kelcie was a reporter in Maryland at community newspapers, including the Capital Gazette in Annapolis, before joining The Times in 2017.
Louisa Frahm, the SEO manager for People, Entertainment Weekly, InStyle, Hello Giggles and other Meredith lifestyle magazines, will join us as assistant editor for SEO. She is an authority on researching keywords and trending topics to optimize articles for search engines. Prior to Time Inc., Louisa worked at E! Online, Yahoo and TMZ. She will help rebuild digital traffic in highly competitive areas like politics, Hollywood and sports. A San Diego native, Louisa graduated from the University of Colorado, Boulder.
Kelcie and Louisa will report to Samantha and Seth. They will also work closely with our technology, product and digital marketing teams, led respectively by Ben Gerst, Royce Martin and Mariana Rodriguez, as we work to build digital subscriptions.
---