Los Angeles Times Names Mitchell Landsberg Foreign Editor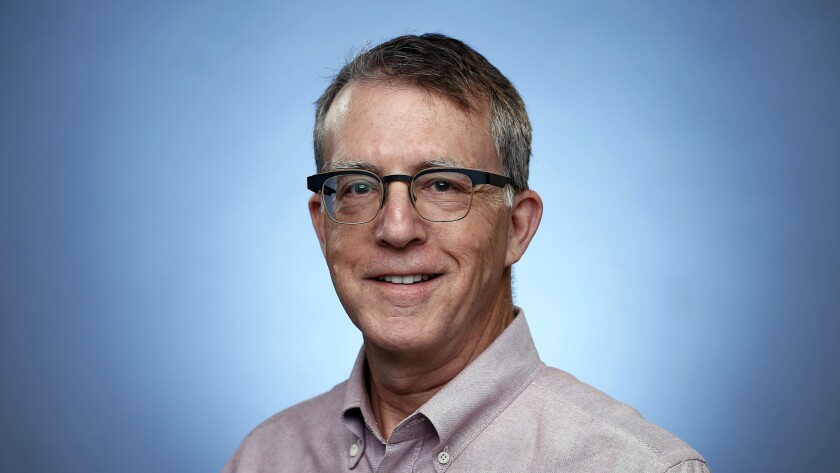 As part of the rebuilding of the Los Angeles Times, Executive Editor Norman Pearlstine and Managing Editor Scott Kraft made the following announcement.
We are pleased to announce the promotion of Mitchell Landsberg, acting Foreign and National Editor, to the position of Foreign Editor of the Los Angeles Times.
In his new role, Mitchell will oversee our global correspondents, guiding the work of the growing international staff as he has done so skillfully since taking on his interim duties in March. We plan to eventually divide Foreign and National into separate departments as we expand our coverage of the nation and the world, focusing especially on the issues of vital interest to California. But, as we search for a new National Editor, Mitchell will continue to oversee National as well as the Foreign/National editing desk in Los Angeles.
Mitchell brings a wealth of experience to his new role. He has been an editor on the Foreign/National Desk since 2012, including the last three years as deputy department head. Before joining the desk, he was a staff writer for a dozen years, during which he covered religion, education and national politics. His work also included coverage of the Haiti earthquake, the Florida recount and the California gubernatorial recall, and he has long been a go-to writer for rewrite on major news.
Mitchell was also one of four reporters who uncovered deadly abuses at the inner-city hospital King/Drew Medical Center – work that won the Pulitzer Prize for public service in 2005. And he was the lead writer on a 70-plus-member team that won the 2004 Pulitzer Prize in breaking news for coverage of California wildfires.
Before joining the Times, Mitchell spent 19 years at the Associated Press, where he was a national writer based in New York and, later, a foreign correspondent in the AP's Moscow bureau. He got his start with AP in the Reno bureau and previously worked at the Ukiah Daily Journal and the Beverly Hills Independent. He has a bachelor's degree in history from UCLA. He and his wife, Mary McVean, a former Times staffer who now runs an urban farming collective, have two grown children.
---