Kimbriell Kelly to Join Los Angeles Times in Washington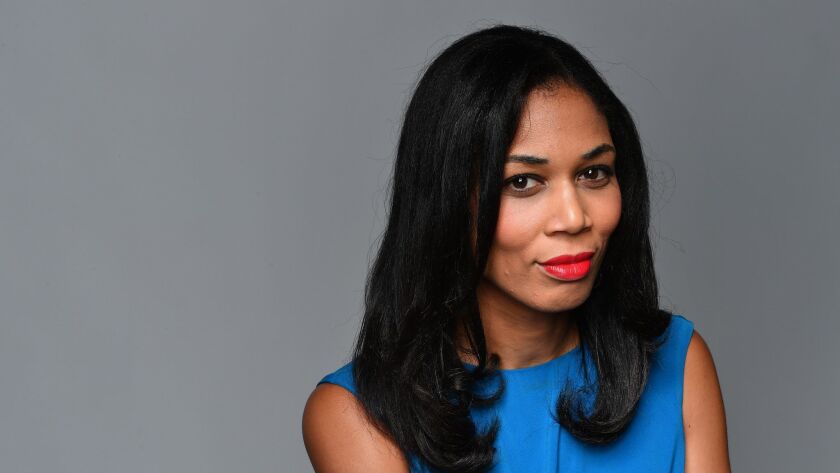 As part of the rebuilding of the Los Angeles Times, Executive Editor Norman Pearlstine and Managing Editor Scott Kraft made the following announcement.
We're thrilled to announce that Kimbriell Kelly, currently a reporter with the Washington Post, will be joining The Times this summer, filling a key position as an editor in Washington as we seek to further strengthen our bureau there.
Kelly, who comes to us with the enthusiastic endorsement of Washington bureau chief David Lauter, has worked for the past six and a half years as an investigative reporter at the Post, taking part in some of their most impressive projects, including "Fatal Force," the examination of officer-involved shootings which won the Pulitzer Prize for National Reporting in 2015, and "Murder with Impunity," last year's series on unsolved urban homicides, which was a finalist for the Pulitzer Explanatory Reporting award. As those citations suggest, Kelly has deep expertise in data journalism and the use of public records to report and detail stories. She will bring that expertise to bear on our Washington coverage, leading a team of five reporters with a mission to produce significant, unique enterprise on major areas of policy. In addition, she will help expand the skills of the rest of the bureau staff in data-journalism techniques and the use of FOIA and other public records laws.
A journalist of infectious enthusiasm and tremendous drive, Kelly was the editor and publisher of the Chicago Reporter before joining the Post. There, among other projects, she led an investigation into tenant evictions by the Chicago Housing Authority which won a Sigma Delta Chi award for magazine journalism. A graduate of St. Xavier University and Boston University's journalism program, Kelly began her career at the Daily Herald in suburban Chicago. She lives in Washington and, in her spare time, races dragon boats.
---