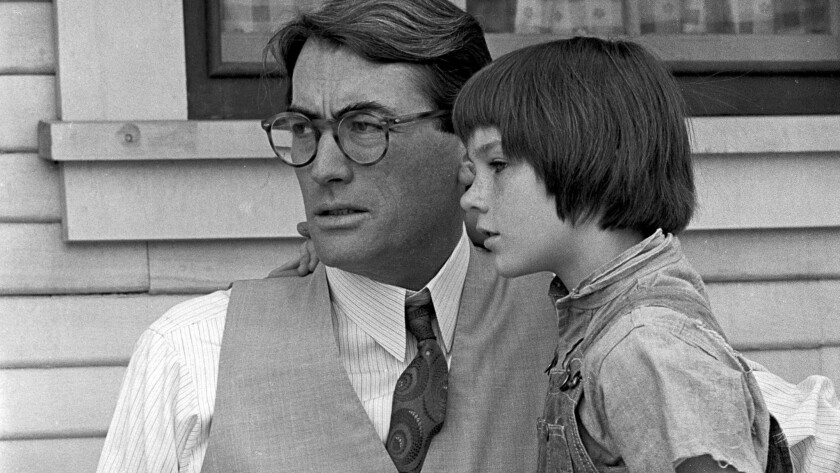 On Tuesday morning, Harper Lee's "Go Set A Watchman" goes on sale nationwide. It's only the second novel by the author of the beloved classic "To Kill a Mockingbird."
Celebrations for both books are taking place Monday at Barnes & Noble stores across the country.
At the Grove in Los Angeles, Barnes & Noble's flagship store, a marathon daylong reading of "To Kill a Mockingbird" is underway. You've already missed Dawn Wells (Maryann on Gilligan's Island), DJ Cynthia Fox and others. But don't fret: the readings continue. Around 7 p.m., when the book is nearing its conclusion, author Cynthia Bond, actress Joely Fisher and actress/author Annabelle Gurwitch will read and then discuss the book, with the help of librarian Amy Bradly (who, in a nod to the book, goes by @AmyBooRadley on Twitter).
In New York -- and streaming here online -- actress Mary Badham, who played Scout in the 1962 film of "To Kill a Mockingbird," will read selections from both books at the 92nd Street Y. That event begins at 7:30 p.m. EDT.
Badham, who met Lee on the set of "To Kill a Mockingbird," has said "Of course at age 10 I wasn't aware of the impact 'Mockingbird' had at the time, or the impact the film would have later, but it has been a special part of my life ever since. Now I am really excited about 'Watchman' and being able to share it with Miss Nelle's loyal and passionate fans."
In Monroeville, the Alabama town that was the inspiration for the books' Maycomb, celebrations begin Tuesday at midnight at the Ol' Curiosities and Book Shoppe. Book shoppers who pick up "Go Set a Watchman" there will be treated to snacks and a Gregory Peck impersonator bringing Atticus Finch to life. Other events in Monroeville, where the Monroe County Museum (formerly its courthouse) is at the center of things, include walking tours of the town, the dedication of a historic marker, marathon readings and a cocktail hour with mint juleps.
Book news and more; I'm @paperhaus on Twitter

MORE FROM BOOKS:
Get ready to be obsessed by these 29 page-turners
27 nonfiction books you'll want to read -- and share -- this summer
Listen up: Here are 11 audiobooks you'll want to 'read' this summer
---