James Patterson is selling a $300,000 exploding book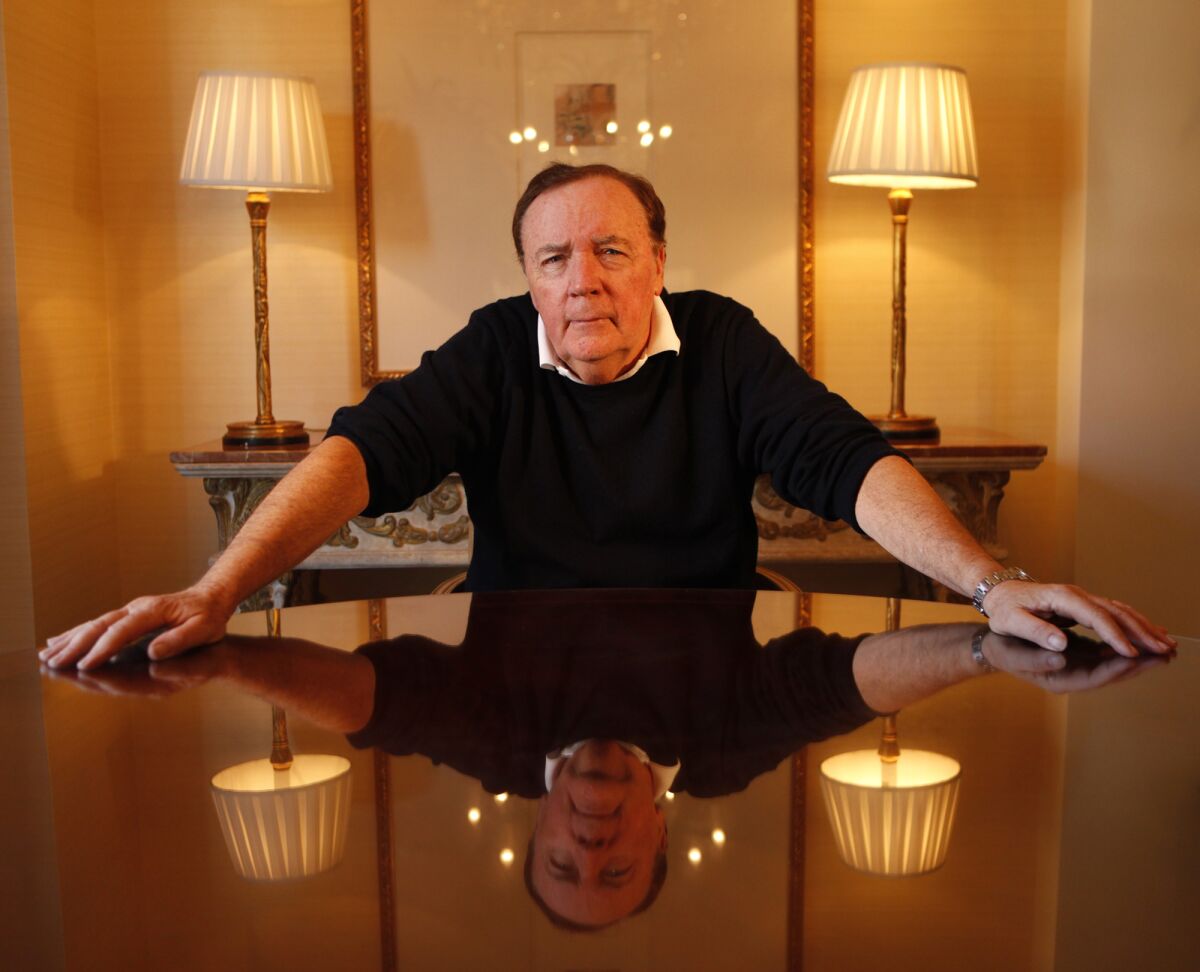 Every literature fan knows the frustration of walking into a bookstore with $300,000 burning a hole in your pocket, but not being able to find even one book that will eventually explode. If you've found yourself in that position, James Patterson has your back.
The mystery writer (and indie bookstore benefactor) is offering a very special, self-destructing edition of his new book, "Private Vegas" (co-written with Maxine Paetro) for the bizarrely specific price of $294,038. The lucky buyer won't just get the explosive volume, which will be handled and detonated by a SWAT team, but also a flight to an "undisclosed location" to have "perfectly chilled Champagne" and "an unforgettable 5-course dinner" with Patterson.
According to the book's website, the buyer will also receive a two-night hotel stay, the autographed "Alex Cross" book series, and a pair of golden (but "not gold," notes the fine print) binoculars.
The FAQ section of the website answers some pressing questions: Is the book safe? ("Sure, if you consider flying in a helicopter to the surface of a dormant volcano to make a book explode safe. BUT, just in case, you'll need to sign a waiver.") What if you have a heart condition? ("Our lawyers advised us not to answer this question.")
There's also a weird, hilarious video on the site that promises "an experience that will blow your mind. Hopefully, not literally." It assures interested parties that the book is "kind of safe."
The promotion is the brainchild of Patterson and Mother New York, a creative agency. And while there will be only one exploding book, a press release from Patterson's publisher, Little, Brown and Company, reports, "The self-destructing reading experience will also be available through a free web-app, and 1,000 lucky readers in the U.S. will have 24 hours to race to the end of the book before it disappears in a cinematic and spectacular way." It's highly unlikely, though, that the e-books will come with Champagne or golden (but not gold!) binoculars.
Patterson fans who would rather their book not disappear, whether above a dormant volcano at the hands of a bomb squad, or on their iPads, can always buy the boring old hardcover version instead. "Private Vegas" will be released on Jan. 26.
---
Get the latest news, events and more from the Los Angeles Times Book Club, and help us get L.A. reading and talking.
You may occasionally receive promotional content from the Los Angeles Times.