Best of 2015: Book Critic David L. Ulin's top 10 books of 2015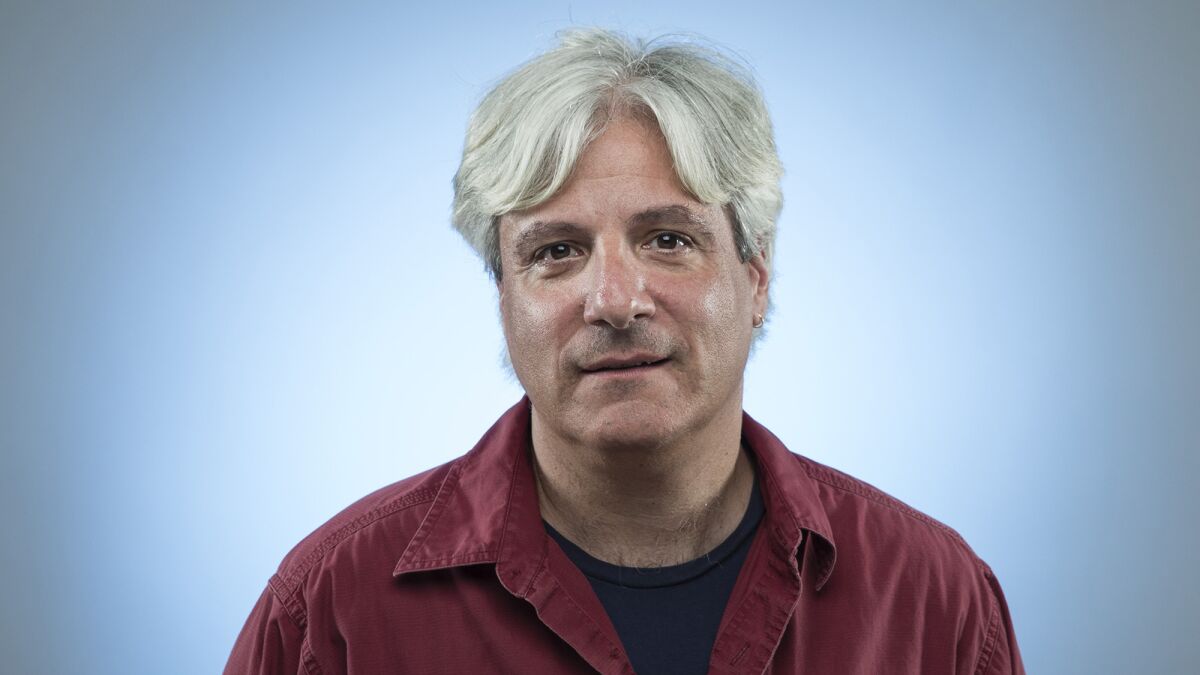 Los Angeles Times Book Critic
We can never read enough. This is both the joy and the frustration of reading for a living: that we can never read enough. I face such a limitation each year when it comes time to make this list: alphabetically by title, the most memorable books I covered one way or another during the last 12 months, my 10 favorites of 2015.
"Between the World and Me" by Ta-Nehisi Coates (Spiegel & Grau: 176 pp., $24): A vivid and relentless examination that in its sharpness, its specificity, its framing of race through the lens of danger to the body, forces us to change the very way we think about one another — and ourselves.
"The Brothers: The Road to an American Tragedy" by Masha Gessen (Riverhead: 272 pp., $27.95): Gessen's investigation is ostensibly about the Boston Marathon bombing, but the crime occupies only two sentences in the middle of the book. Instead, what Gessen is after here is context, an account not only of the Tsarnaev brothers but also of how they and many others like them become radicalized.
"Eventually Everything Connects" by Loris Lora (Nobrow: unpaged, $40): What a project this is: a book that unfolds like an accordion into a double-sided 6-foot mural, imagining all the towering figures of mid-20th century California modernism (Charles and Ray Eames, Edith Head, Dave Brubeck, William Claxton) in one place. Culture as mash-up, more circular than linear — that is the intention of Lora's deft and brilliant work.
"Honeydew" by Edith Pearlman (Little, Brown: 275 pp., $25): Pearlman writes some of the best sentences in the English language, and this collection of 20 stories is a showcase, not only of her skill with words, but also of her ability to pierce the surfaces we erect around ourselves, and to reveal the vulnerabilities (sometimes desperate, sometimes accepting) hidden underneath.
"Killing and Dying" by Adrian Tomine (Drawn & Quarterly: 128 pp., $22.95): Tomine is a superlative comics artist, both for the acuity of his storytelling and the authority of his lines. In this collection, he makes a major creative leap, gathering six works of graphic fiction that take on baseball, domestic violence, the death of a loved one and the desire, or necessity, of making art — all of it evoked with an understated subtlety, without sentimentality or cliché.
"The Meursault Investigation" by Kamel Daoud (Other Press: 144 pp., $14.95): Daoud's first novel is nothing if not audacious: a response to "The Stranger," narrated by the brother of the Arab shot down in cold blood by Camus' protagonist, Meursault. The strength of this book, though, is where Daoud goes from there, a consideration of colonialism and all its dehumanizing discontents.
"M Train" by Patti Smith (Alfred A. Knopf: 272 pp., $25): Smith's book is less a memoir than a gathering of anecdotes, of incidents, a testament to loss and grieving, and yet at the same time a celebration of her life. "All things are open to the believer," she writes, which functions in these pages as both invocation and its inverse, like so many of the observations here.
"The Odd Woman and the City" by Vivian Gornick (Farrar, Straus and Giroux: 176 pp., $22): Gornick is a walker in the city, as well as a piercing critic and a brilliant memoirist, and in this deft and impressionistic book, she blends these perspectives into an extraordinary tapestry in which New York emerges as the most individual of landscapes, imaginative and physical at once.
"Then Comes Marriage: United States v. Windsor and the Defeat of DOMA" by Roberta Kaplan with Lisa Dickey (W.W. Norton: 320 pp., $27.95): Kaplan, the attorney who won the DOMA case before the U.S. Supreme Court in 2013, recalls that victory through a legal and a personal filter, interweaving the courtroom drama with both the saga of her own coming out and the epic love story of Thea Spyer and Edith Windsor, who refused to let their commitment go unrecognized.
"Wide Awake: Poets of Los Angeles and Beyond" edited by Suzanne Lummis (Beyond Baroque Books/Pacific Coast Poetry Series: 326 pp., $18): Lummis has been on the Los Angeles poetry scene since before there was a Los Angeles poetry scene, and in this magnificent anthology, she gathers the work of more than 100 poets (Wanda Coleman, Luis J. Rodriguez, Eloise Klein Healy, Douglas Kearney) to reveal the depths and power of the city's poetic sensibility.
MORE:
Holiday books: Great reading for the season
'I am provoked, disturbed' - David L. Ulin on the best books of 2015
Get the latest news, events and more from the Los Angeles Times Book Club, and help us get L.A. reading and talking.
You may occasionally receive promotional content from the Los Angeles Times.