Kanye West skips streaming for new album. You'll have to buy a $200 listening device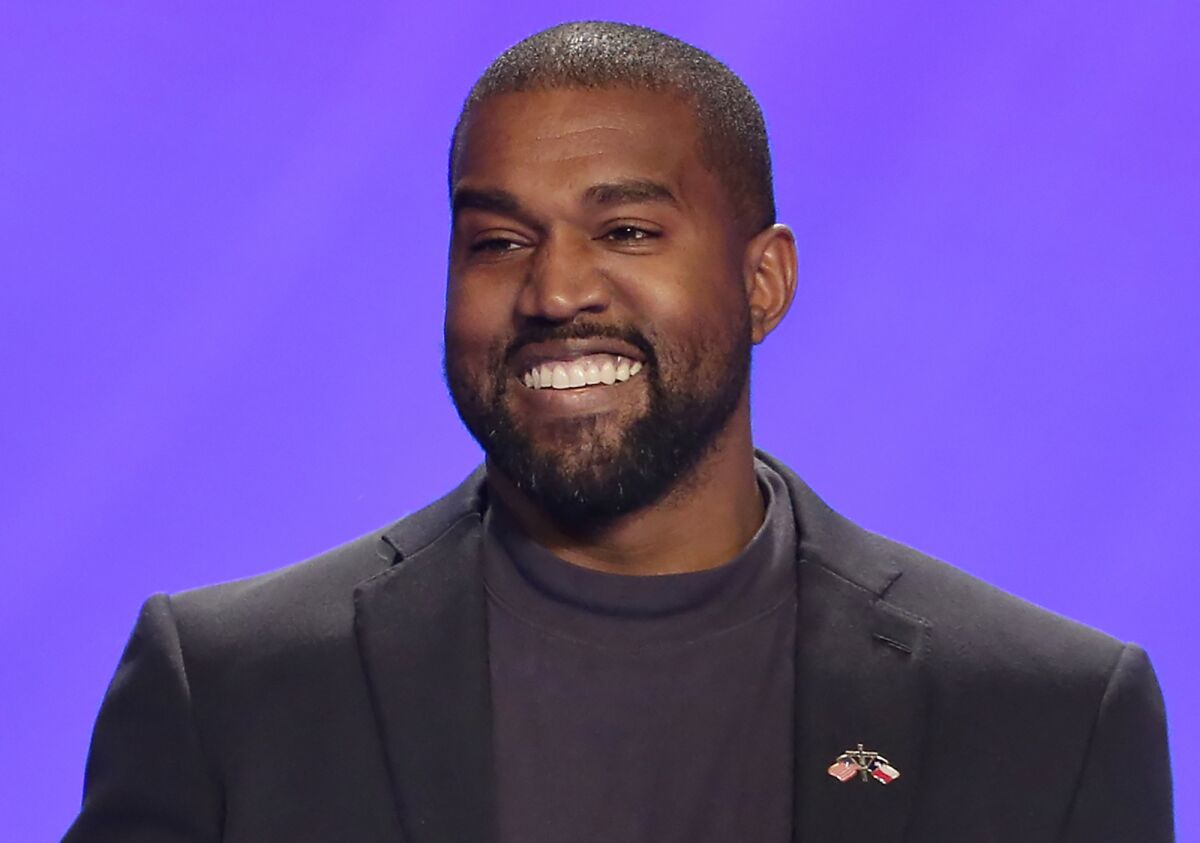 Ye is bringing "Donda 2" to his own platform.
The artist formerly known as Kanye West announced that his forthcoming album — which he's set to premiere in Miami on Feb. 22 — will be available only on his Stem Player listening device rather than streaming services.
In a flurry of Instagram posts Thursday night, Ye explained his decision, accusing streaming services of reducing the value of music.
"Donda 2 will only be available on my own platform, the Stem Player. Not on Apple Amazon Spotify or YouTube," he wrote in a post that included a preview of presumably a new song. "Today artists get just 12% of the money the industry makes. It's time to free music from this oppressive system. It's time to take control and build our own."
Finally realizing that writing in all caps is like SCREAMING, rapper Ye softens his tone: 'I take accountability. I'm still learning in real time.'
"After 10 albums after being under 10 contracts. I turned down a hundred million dollar Apple deal," he added in another post. "No one can pay me to be disrespected. We set our own price for our art. Tech companies made music practically free so if you don't do merch sneakers and tours you don't eat."
Ye's Stem Player, released in 2021, allows listeners to isolate various elements of a song (such as vocals, bass and drums) to create their own mix. Fans can create a cappella or instrumental versions of their favorite tracks, or mute specific stems to alter a sonic landscape.
The disc-shaped device features built-in speakers and four illuminated lines to show the volume of each stem. It sells for $200, and originally shipped with the first "Donda" already loaded up.
The streamer's 'Jeen-Yuhs: A Kanye Trilogy,' woven from 21 years' worth of footage, is an unexpectedly candid portrait of the artist.
If "Donda 2" remains a Stem Player exclusive, Ye would join the growing list of artists and podcasters to flee Spotify in recent weeks. The tech company has been embroiled in controversy, coming under fire for hosting Joe Rogan's podcast that's been accused of spreading coronavirus misinformation, not mention its payment model that many say undercompensates musicians.
Ye's announcement comes on the heels of part one of "Jeen-Yuhs: A Kanye Trilogy," a new documentary that premiered on Netflix Wednesday. The first episode of the three-part series focuses on Ye's early career and his dreams of stardom, showing his attempts to be taken seriously as a rapper along with home videos alongside his mother, Donda.
Kanye 'Ye' West wants to block Kim Kardashian's request that the two be declared single, saying it might create an unwelcome hurdle regarding custody.
"This fly-on-the-wall series is quiet and understated in comparison to its subject, applying the intimacy of a home movie to the evolution of West's music virtuosity, his outsized sense of self, his perpetual need to achieve more and his mental health struggles," Times TV critic Lorraine Ali wrote in her review.
Ye was also in the news this week for his continued fallout with his estranged wife, Kim Kardashian. After breaking up with girlfriend Julia Fox, Ye went on an Instagram spree that prompted accusations that he was harassing Kardashian. On Friday, he asked a judge to delay declaring them both single until property and custody matters are handled.
Get our L.A. Goes Out newsletter, with the week's best events, to help you explore and experience our city.
You may occasionally receive promotional content from the Los Angeles Times.