Essential Arts & Culture: Is the border art? Plus, L.A. Phil's 100th, Jasper Johns and 'Doggie Hamlet'
Border walls as art and Hamlet with dogs. Southern California can never be accused of being boring. I'm Carolina A. Miranda, staff writer at the Los Angeles Times, with your weekly dose all things blazing in the world of culture.
BORDER PROTOTYPES AS ART?
Swiss-born artist Christoph Büchel ignited controversy last month when he launched a petition to turn President Trump's border wall prototypes into a national monument. In response, 25 California artists and writers signed an open letter describing the project as "the promotion of white supremacy." Büchel's gallery, Hauser & Wirth, said in a statement that the purpose of the project is to "stand as evidence of bigotry and fear." I traveled to the site on a Büchel-organized tour and note that it's too early to talk about turning the prototypes into monuments: History is still being written. The border prototypes could become monuments to racist folly or reawakened white supremacy. Los Angeles Times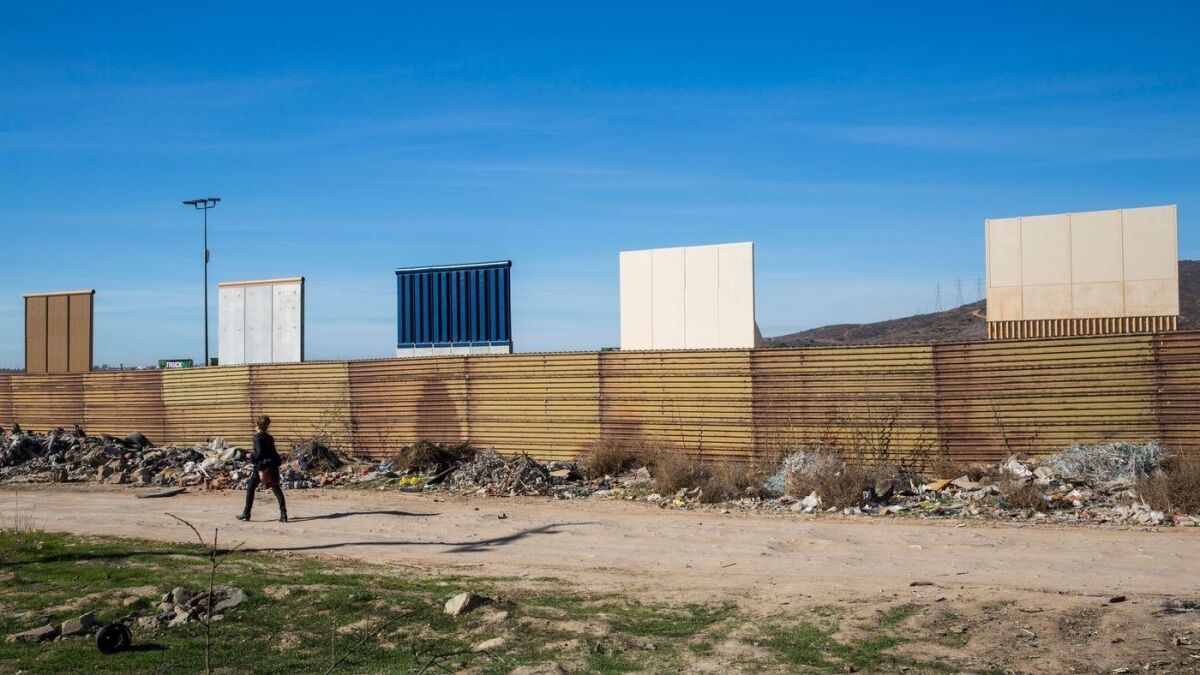 Plus, Design & Architecture has devoted an entire episode to borders. KCRW
Plus, plus: Architect Teddy Cruz, whose work engages the social and political issues of the U.S.-Mexico border, has won the $100,00 Vilcek Prize in Architecture. ARTnews
READING 'UNREADABLE' L.A.
Last week, an article about Los Angeles in the New York Times drew heaps of derision from Angelenos (myself included) for how it reduced our city to tropes. Times critic Christopher Hawthorne uses this as a jumping-off point to discuss why cities such as L.A. — as well as Houston, which he recently visited — can be so difficult for outsiders to understand. He offers this insightful quote by architectural scholar Lars Lerup: "The old city was a discrete object sitting on a Tuscan hill surrounded by a collectively constructed wall; the new city is everywhere. Only when we accept that we can only attain a partial understanding can work begin." Los Angeles Times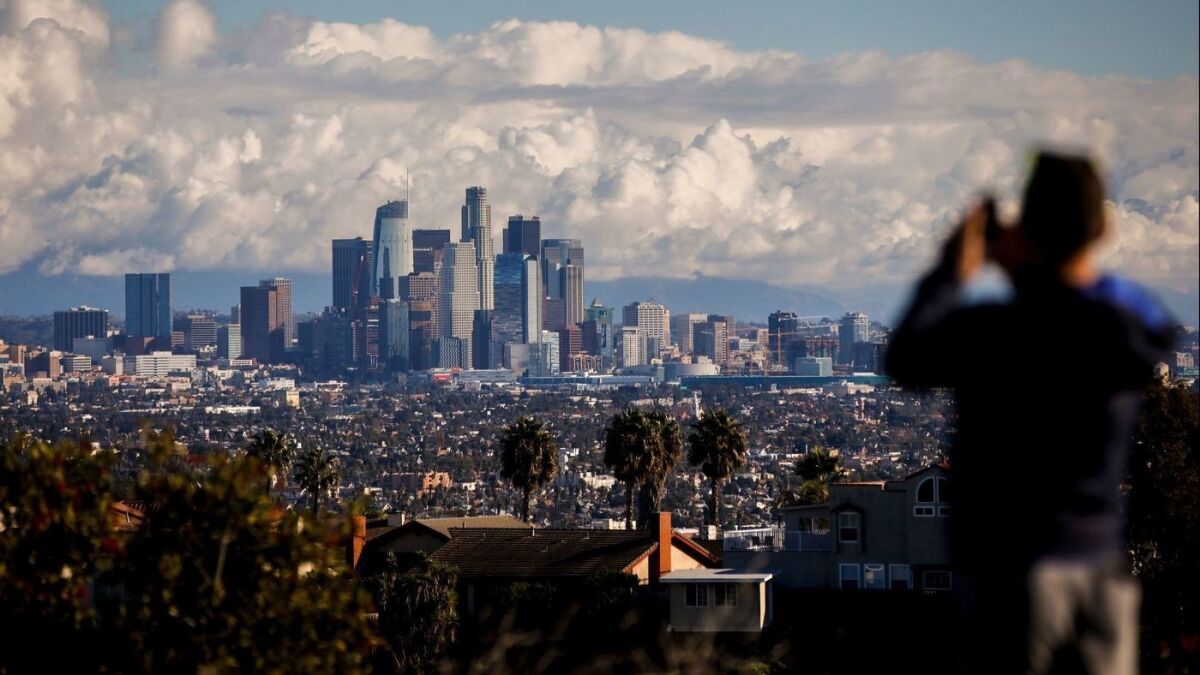 L.A. PHIL'S 'AMBITIOUS' 100TH SEASON
The Los Angeles Philharmonic has announced programming for this special anniversary, and it sounds like it's gonna be batons-to-the wall. It will include more than 50 special commissions, projects involving former music directors, including Zubin Mehta and Esa-Pekka Salonen, and explorations of California music, special ballets, and a special investigation of African American composer William Grant Still. Times classical music critic Mark Swed has the many, many deets — including the surprise involvement of Andre Previn, who hasn't set foot in L.A. since his feud with the L.A. Phil's management in the 1980s. So much drama! Los Angeles Times
CLASSICAL NOTES
Times contributor Catherine Womack checked in on a special performance by soprano Renée Fleming at the Dorothy Chandler Pavilion, where she dedicated a song from "West Side Story" to DACA recipients, while Rick Schultz checks in with British pianist Stephen Hough, who has a show at the Wallis on Saturday.
ARTISTIC BULL'S-EYE
The highly anticipated art show of the weekend is the exhibition of Jasper Johns' work landing at the Broad museum on Saturday. "His work has doggedly torn apart cherished artistic assumptions while managing at the same time to convey profound, often tender regard for them," writes Times critic Christopher Knight of his work. "Death, the specter of mortality, is here essential to making art that lives." The show isn't comprehensive, he notes, but it nonetheless offers plenty to study. Los Angeles Times
Plus, staff writer Deborah Vankin reports on some of the rare works by Johns that are going on view at the Broad this weekend — some of which rarely travel. Los Angeles Times
MUSEUM STRIP TEASE
The Hammer Museum has a highly conceptual exhibition about highly conceptual art called "Stories of Almost Everyone" that looks at the narratives (often created by galleries, curators and museums) around much contemporary art. Christopher Knight is not entirely sold. "Few of these works really require the explanatory textual interventions that the curators assume they do," he writes. And obliging viewers to read the labels adds "an unhappily coercive element." But he was intrigued by a strip tease performance in one of the galleries — and offers some ideas for how the curators might have made it a little more shocking. Los Angeles Times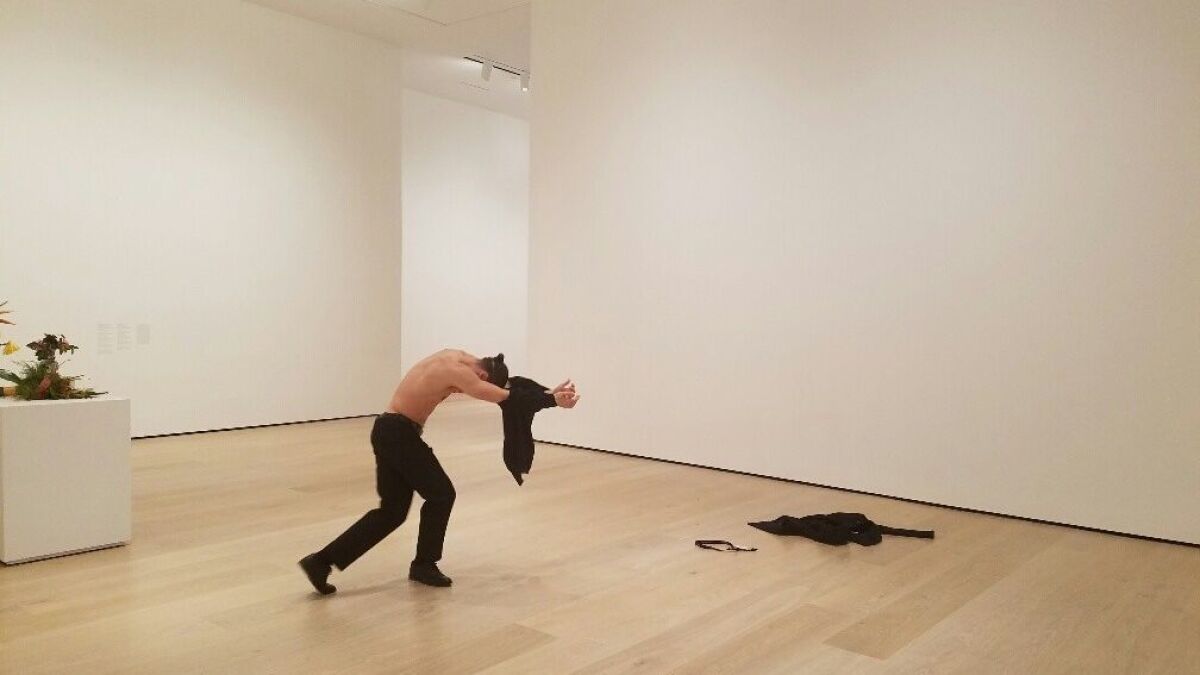 A MASTER OF LIGHT AND SPACE
"Am I having a moment? No. I've been here all my life." That's California artist Robert Irwin, chatting with Deborah Vankin about the many projects he has cooking — a dazzling, light-inspired show at Sprüth Magers, a museum survey at the University Art Museum at Cal State Long Beach and evolving projects at LACMA and the Academy Museum — at the age of 89. Los Angeles Times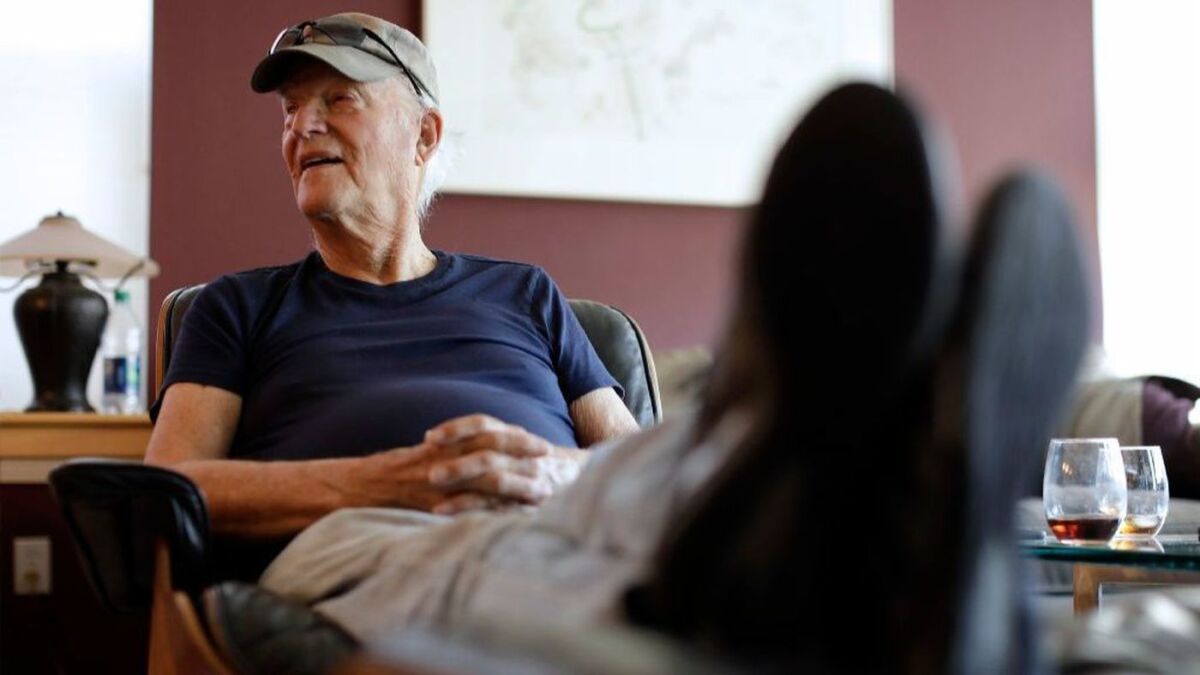 IN THE GALLERIES
Times reviewer David Pagel has been making the rounds and has reports on: paintings by Patrick Wilson at Susanne Vielmetter Los Angeles Projects that make "visual magic," the pictographic works of Yevgeniya Baras at the Landing and pointillist paintings by Xylor Jane at Parrasch Heijnen Gallery that are "a tour de force of delicacy and nuance."
TRILOGY OF WAR
It will be possible to see all three plays in Pulitzer Prize-winner Quiara Alegría Hudes's so-called "Elliot trilogy" in Los Angeles this month. The trilogy, which examines the experiences of several generations of military veterans in a Puerto Rican family, includes performances at the Kirk Douglas Theatre, the Mark Taper Forum and at the Los Angeles Theater Center. Each play is a standalone work. "You don't have to see them all," writes Times theater critic Charles McNulty, "but why would you pass up an opportunity to become acquainted with one of the leading voices of this thrilling new generation of American playwrights?" Los Angeles Times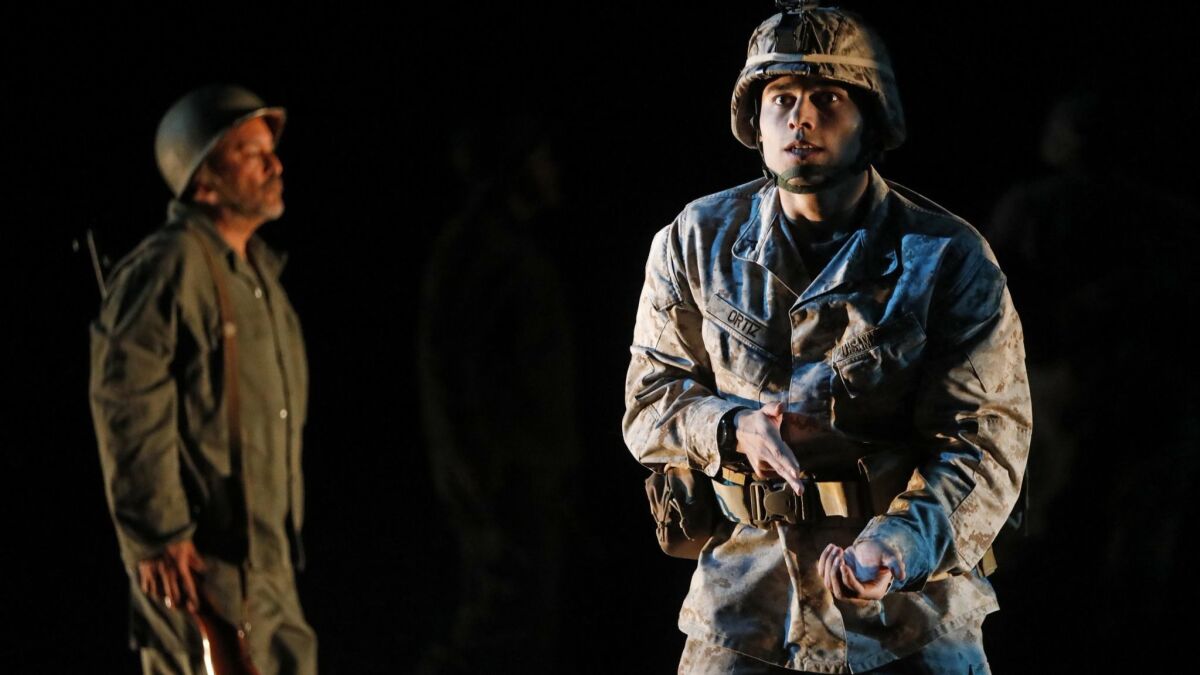 'DOGGIE HAMLET'
The setting: Will Rogers State Historic Park. The scene: A crew of actors — human, canine, ovine — performing in a field as an audience, seated on hay bales, watched. "Doggie Hamlet" was staged with a flock of sheep, three dogs and six humans by director Ann Carlson and the Center for the Art of Performance at UCLA. Of the experience, writes Charles McNulty: "There was no need to contrive a story. The cycle was meaning enough. Ritual unfolded in nature, which enveloped the experience. A growing consciousness of our place in the wider world was unavoidable against the verdant backdrop." Los Angeles Times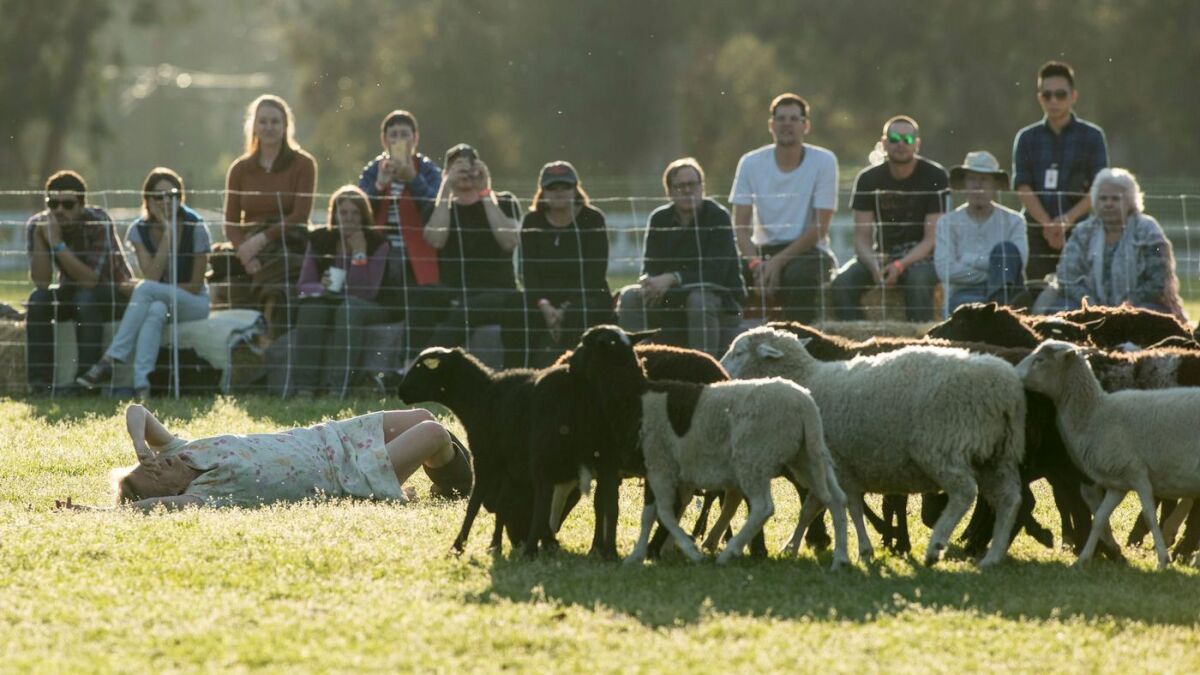 ALL THE WORLD ON STAGE
Twelve actors from around the globe depicting stories about their family and friends — real immigration stories — is the idea behind "The New Colossus." It's the new production from the Actors' Gang, and it's directed by founding artistic director Tim Robbins. Tim Greiving talked with the cast and Robbins, who said of the play's origins, "I asked everyone to really think about their own families and how they found their way here. . . . We try to physically manifest what the struggle is, to go from one place to another, and the difficulty of that, and the danger of that." Los Angeles Times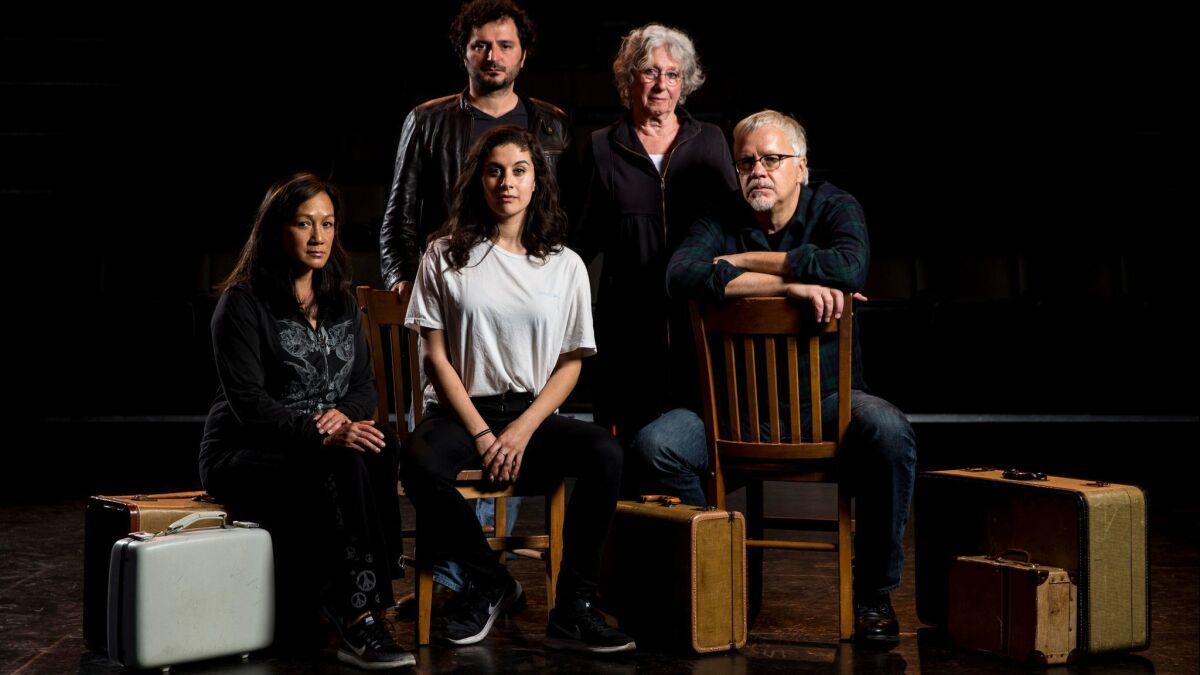 IN THE THEATERS
It has been a supremely busy week theater-wise. The Times' Daryl H. Miller caught a staging of Chaim Potok's "The Chosen" at the Fountain Theatre and Orson Bean and Alley Mills' autobiographical show "Alright Then."
In the meantime, F. Kathleen Foley has a look at Culture Clash's "wickedly subversive" "Sapo" at the Getty Villa, full of "madcap energy" while exploring serious themes about immigration.
IN OTHER NEWS
— Art collector and philanthropist Harry W. "Hunk" Anderson, whose collection forms the basis of a museum bearing his name at Stanford, has died. San Francisco Chronicle
— Your weekend long read: a nice big profile of feminist art pioneer Judy Chicago. T Magazine
— Maximiliano Durón has written a good overview of how PST: LA/LA has engaged queer Latino identity. Artillery
— A group of prominent art world women, including Barbara Kruger, Miranda July and Cindy Sherman, is demanding a boycott of Artforum in the wake of the Knight Landesman sex harassment allegations. Artnet
— Plus, Hrag Vartanian looks at how the magazine has fought the lawsuit against Landesman, who still remains part owner. Hyperallergic
— The L.A. Clippers have been hanging out at the California African American Museum. Los Angeles Sentinel
— An oral history of Tony Kushner's "Angels in America." New York Times
— Community theater Casa 0101 in Boyle Heights faces a fiscal crunch. The theater is seeking 350 donors that can commit $25 a month to help keep its doors open. Los Angeles Times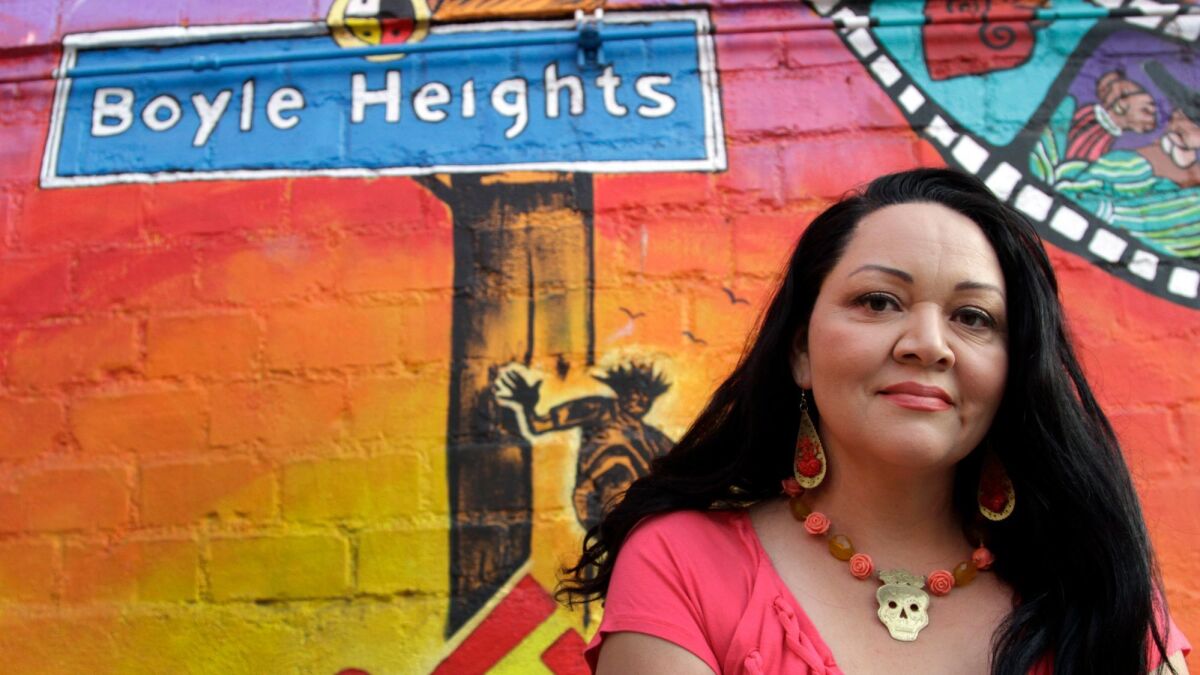 — How viral imagery of Balkan monuments strips them of context. A terrific essay by Owen Hatherley. Calvert Journal
— Things are tense between dancers and management at the Alvin Ailey American Dance Theater. In the midst of union negotiations, dancers skipped the company's gala. Washington Post
— On a happier note: that Eli Manning/Odell Beckham Jr. "Dirty Dancing" spoof that aired during the Super Bowl is something we could use more of. Dance Magazine
AND LEAST BUT NOT LEAST…
Seth Meyers' "Newspaper Movie" is the realest really real newspaper movie you will ever watch. Vulture
Sign up for our weekly Essential Arts & Culture newsletter »
---
Get our L.A. Goes Out newsletter, with the week's best events, to help you explore and experience our city.
You may occasionally receive promotional content from the Los Angeles Times.