Newsletter: Essential Arts & Culture: L.A. Phil wraps up the season, Tony Awards coming up, reconsidering Frank Lloyd Wright
Los Angeles Philharmonic winds down the season. The Tony Awards offer plenty of drama. And Frank Lloyd Wright turns 150. I'm Carolina A. Miranda, staff writer with the Los Angeles Times, with your weekly dose of the most essential non-James Comey cultural news:
L.A. Phil ends season with a bang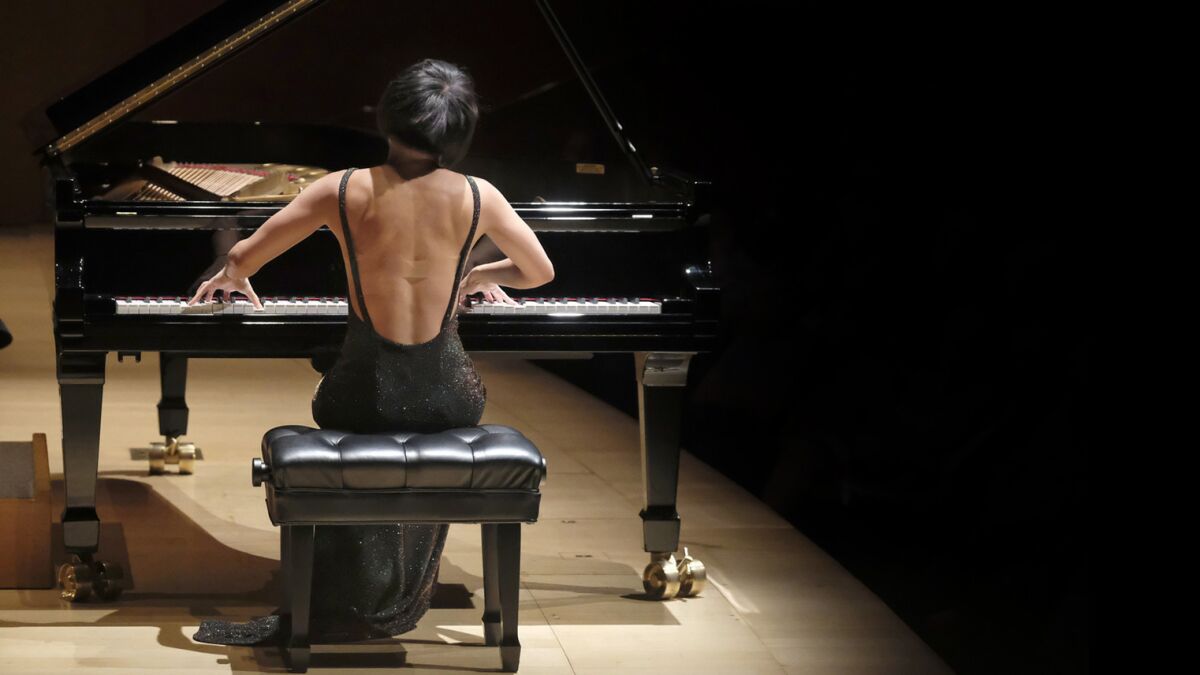 The Los Angeles Philharmonic's season is coming to an end — its final show will be a performance of "Young Caesar" on Tuesday — and it's going out in style, with a recently concluded stormy cycle of Bartók piano concertos played by virtuoso Yuja Wang. "She treated the bravura of this busily intricate contrapuntal score with its volatile Hungarian rhythms as something she eats for breakfast," writes Times classical music critic Mark Swed.
It's a significant moment for the orchestra. President and Chief Executive Deborah Borda has left the organization for a new gig in New York and Music Director Gustavo Dudamel will be spending his break in his native Venezuela, currently plagued by political turmoil. Los Angeles Times
Tony! Tony! Tony!
It's Tony Awards time and Times theater critic Charles McNulty kicks off the coverage with a piece that looks at why this year's awards are impossible to predict. "The Tony Awards this year don't have the same buzz as last year's 'Hamilton' coronation," he writes, "But Sunday's ceremony … promises to compensate with some genuine competition." Los Angeles Times
McNulty also sat down for a chat with actress Laurie Metcalf, who could take home a Tony for her critically acclaimed turn in Lucas Hnath's "A Doll's House, Part 2." "I tend to root for characters who have a lot of negative qualities," she tells him, "but what's driving them forward is their passion." Los Angeles Times
Plus, contributor Barbara Isenberg gets some face-time with director Jerry Zaks, who has received his eighth nomination for overseeing the beloved new staging of "Hello, Dolly!" starring Bette Midler. Los Angeles Times
Plus plus: Michael Paulson canvasses 67 Tony voters for their views. New York Times
And since we're on the subject of theater, McNulty has a look at "We Hold These Truths" at the Pasadena Playhouse. Jeanne Sakata's drama about the Japanese internment experience through the eyes of one man. Los Angeles Times
Need more theater? As always, contributor Matt Cooper rounds up all the latest openings in the L.A. area. Los Angeles Times
Reviving 'Crazy for You'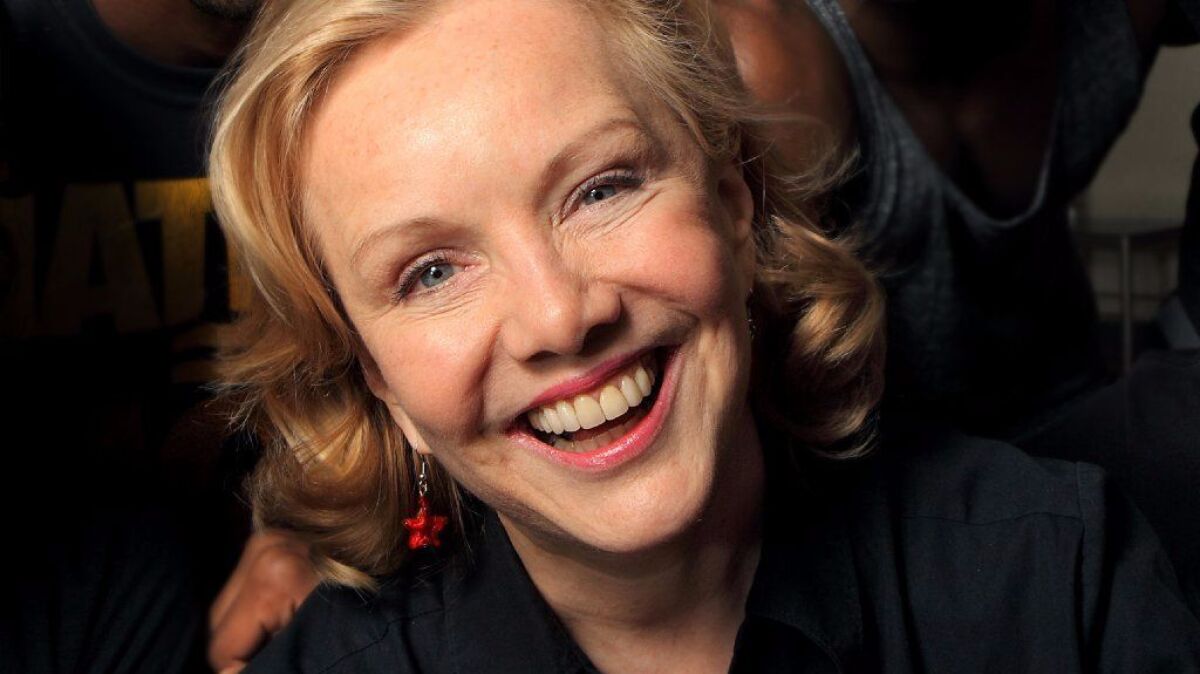 Director and choreographer Susan Stroman is bringing back "Crazy for You" — at the Ahmanson Theatre in February. The George and Ira Gershwin musical launched her career 25 years ago. Now she is ready to revisit: "I'm going to tweak the choreography," she tells The Times' Deborah Vankin. "I always choreograph to the strengths of the actors, so it'll be a totally new version." Los Angeles Times
Mozart's sister
In what reviewer Philip Brandes describes as a "dazzling, original performance piece," Sylvia Milo takes on the life of Mozart's sister, Maria Anna (known as Nannerl), who was also a composer and a musical prodigy, in "The Other Mozart," on view at the Rubicon Theatre. "With an emotional precision that captures and rewards attention throughout," writes Brandes, "Milo rescues Nannerl's genius from the historical shadow of her brother's." Los Angeles Times
A Palm Springs Modernist passes
William Krisel, the architect known for producing Palm Springs homes with recognized butterfly roofs, has passed away at age 92. "Before that," he once told The Times in 2008, "affordable tract houses were tacky, low-ceiling cracker boxes with holes poked out for windows." Los Angeles Times
Frank Lloyd Wright at 150
It is the 150th anniversary of architect Frank Lloyd Wright's birth and a new exhibition at New York's Museum of Modern Art considers his legacy. Times architecture critic Christopher Hawthorne looks at his groundbreaking L.A. houses of the 1920s, which he thinks could use a little more air-time. "He was trying to shape an indigenous regional architecture for Southern California," writes Hawthorne. Los Angeles Times
Plus, Hawthorne unpacks the frequent use of the word "unpacking." Consider it thoroughly unpacked. Los Angeles Times
A mini-golf course about zoning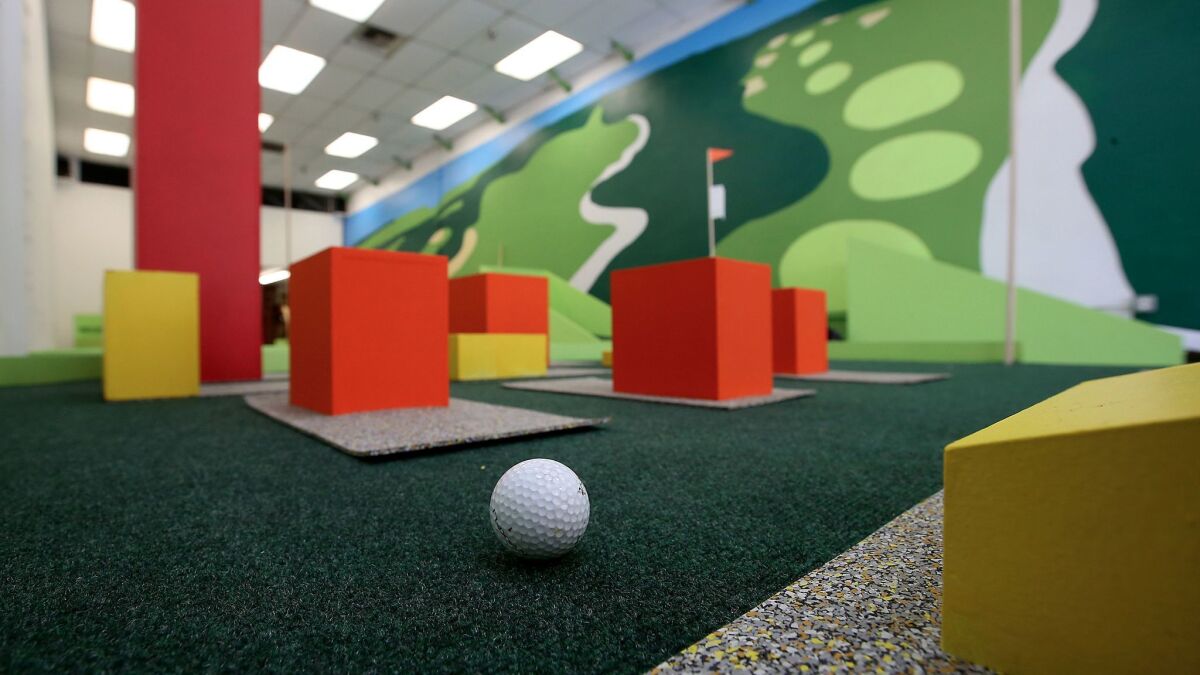 Los Angeles is in the middle of revamping its zoning code and the details are just the sort of thing to … zzzzz. Which is where the downtown cultural group Los Angeles Poverty Department and artist Rosten Woo come in. Together they have created an artist-designed mini-golf course that explains the issues. Why golf? "The back nine is a colloquial expression of a place where deals happen," says LAPD artistic director John Malpede, a perfect nod to the nature of development in L.A. Los Angeles Times
Sort of related: critic David Ulin writes that it's fine to be reverent of the Los Angeles of yesterday. But that shouldn't stop us from building a smarter, more urban city. Los Angeles Times
Dismantling 'Scaffold'
The Minneapolis Sculpture Garden in Minnesota will open this weekend after the removal of a controversial sculpture by L.A. artist Sam Durant. The piece, titled "Scaffold," was inspired by the scaffolds used in various prominent U.S. executions — including that of 38 Dakota men in Minnesota in the 19th century, the largest mass execution in U.S. history. The removal, reports Alicia Eler, began with a prayer and the burning of sage. Minneapolis Star Tribune
Bess and Snyder
"Forrest Bess/Joan Snyder," a show at Parrasch Heijnen Gallery in Los Angeles, gathers the paintings of two figures known for producing intimate works that were also ambitious. More significantly, the show is working to get Bess' work to be seen beyond the context of his tragic life. Los Angeles Times
In other news …
— LACMA has launched a Kickstarter to bring an egg-shaped museum known as the NuMu from Guatemala to L.A. Los Angeles Times
— Arizona has monuments to the Confederacy. One of them is just 7 years old. Phoenix New Times
— An Aztec ball court has been uncovered in Mexico City. NBC News
— Everyone is buzzing about the U.K. election. Did you know that the election has an official artist? It's Conceptualist Cornelia Parker. New Yorker
— A small stone barn that is the unfinished work of influential German artist Kurt Schwitters, whose work was deemed degenerate by the Nazis, is under threat from development. The Guardian
— South African photographer Zwelethu Mthethwa, whose work has been exhibited at MoMA in New York and the Victoria & Albert in London, received a sentence of 18 years after being found guilty of killing a sex worker. Hyperallergic
— L.A.'s Acme Gallery is closing after 22 years. ARTnews
— Also, the 105-year-old Stendahl Galleries, in the Hollywood Hills, known for its focus on pre-Columbian art and California impressionism, is shutting its L.A. shop and moving to Mendocino County. Stendahl Galleries
— James Stewart looks at how the Internet's system of dynamic pricing may make sky-high prices for hit Broadway shows an ongoing reality. The Times' McNulty notes on Twitter that this business-minded system "does the culture no favors." New York Times
— How dancer Gray Davis of American Ballet Theater rescued an unconscious man from subway tracks in Manhattan. New York Times
— Critic Darren Jones says commercial galleries are editing out references to critical political and cultural influences that shaped the work of artist Felix Gonzalez-Torres, including his Cuban heritage, queerness and HIV status. Artslant
— The Museum of Fine Arts Boston is working on expanding its reach to new audiences with programs that will provide free admission to community college students and faculty in the Boston area plus offer free memberships to newly naturalized U.S. citizens. El Lay, Boston is eating your lunch. Boston Globe
— Artist Lauren Halsey wants to build a public artwork consisting of a hieroglyphic bas relief inspired by the Crenshaw District. LA Weekly
— For the fetishists: A profile of art book printer Gerhard Steidl. New Yorker
— London's Wellcome Collection takes a stab at the meaning of Covfefe. Well done. Apollo Magazine (via Weisslink)
And last but not least…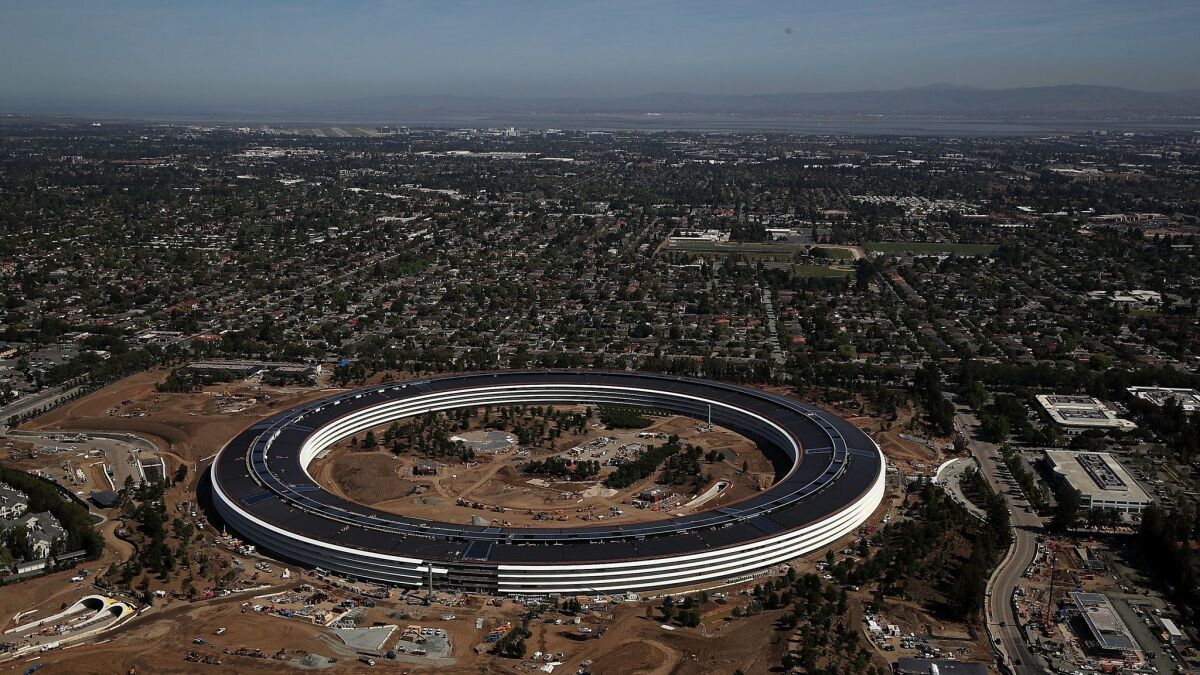 Is it a breathless quote about Apple's new Norman Foster-designed campus? Or is it a line from Dave Eggers' tech dystopia "The Circle"? Alissa Walker asks. You answer. Curbed
Sign up for our weekly Essential Arts & Culture newsletter »
ALSO
Datebook: Ideas of 'Home' at LACMA, Andrea Zittel in L.A. and the desert, and the diagram to end all diagrams
Mexico City's art scene is booming, but even with deep roots, political uncertainty keeps it fragile
Special report: Can America's moviegoing habit be saved? The past, present and uncertain future of the multiplex
---
Get our L.A. Goes Out newsletter, with the week's best events, to help you explore and experience our city.
You may occasionally receive promotional content from the Los Angeles Times.