Newsletter: Essential Arts & Culture: The theater-TV nexus, a new CEO at the LA Phil, an art collection comes to light
"November — with uncanny witchery in its changed trees. With murky red sunsets flaming in smoky crimson behind the westering hills."
That's a little somethin' somethin' from L.M. Montgomery's "The Blue Castle" to mark the hallowed month of Scorpio. I'm Carolina A. Miranda, staff writer at the Los Angeles Times, with your rundown of all things arts, culture and, well, Scorpio.
A LIFE IN THEATER (AND TV)
Times culture reporter Jessica Gelt has a fascinating series that looks at how playwrights are materializing in the world of television. "In unprecedented numbers, playwrights are essentially answering an industry personal ad that might as well read: Seeking skilled writers with a keen grasp of character development, nuanced dialogue, narrative structure and emotional realism," writes Gelt. Los Angeles Times
As part of the package, Gelt looks at how playwrights are pushing the issue of diversity in Hollywood writers' rooms. Los Angeles Times
She also talks to a range of playwrights about why television appeals to them. Says Janine Nabers: "Some of the best plays ever written are from the perspective of people who are broken heroes, and I think TV is drawn to that." Los Angeles Times
A NEW CEO FOR THE LA PHIL
Simon Woods, the head of the Seattle Symphony Orchestra, will take over as CEO of the Los Angeles Philharmonic. Welcome to El Lay, Mr. Woods! Here's your guide to all the best eats in town. We hope you're not into a thing called "rain." Los Angeles Times
A LITTLE-KNOWN COLLECTION COMES TO LIGHT
Developer Gerald Buck became an art collector when a buyer for a piece of land offered him a painting by Anthony van Dyck in lieu of cash. That transaction led him to build a collection of more than 3,200 paintings, sculptures and works on paper — including pieces by Joan Brown, David Hockney and Richard Diebenkorn — that will now be the centerpiece of a new museum at UC Irvine. The works, reports Times art critic Christopher Knight, tell an important story about California art. Los Angeles Times
IN PRAISE OF "BORING" ARCHITECTURE
Inspired by an essay by Sam Kahn about the "Triumph of the Quiet Style" in the world of theater, Times architect critic Christopher Hawthorne expands the idea to architects whose work rejects bold form-making. "Its overriding characteristic is a sort of stillness," he writes. "It is against virtuosity (at least the showiest kind)." Don't miss the part where Hawthorne describes Thom Mayne as the Neil LaBute of architecture. Los Angeles Times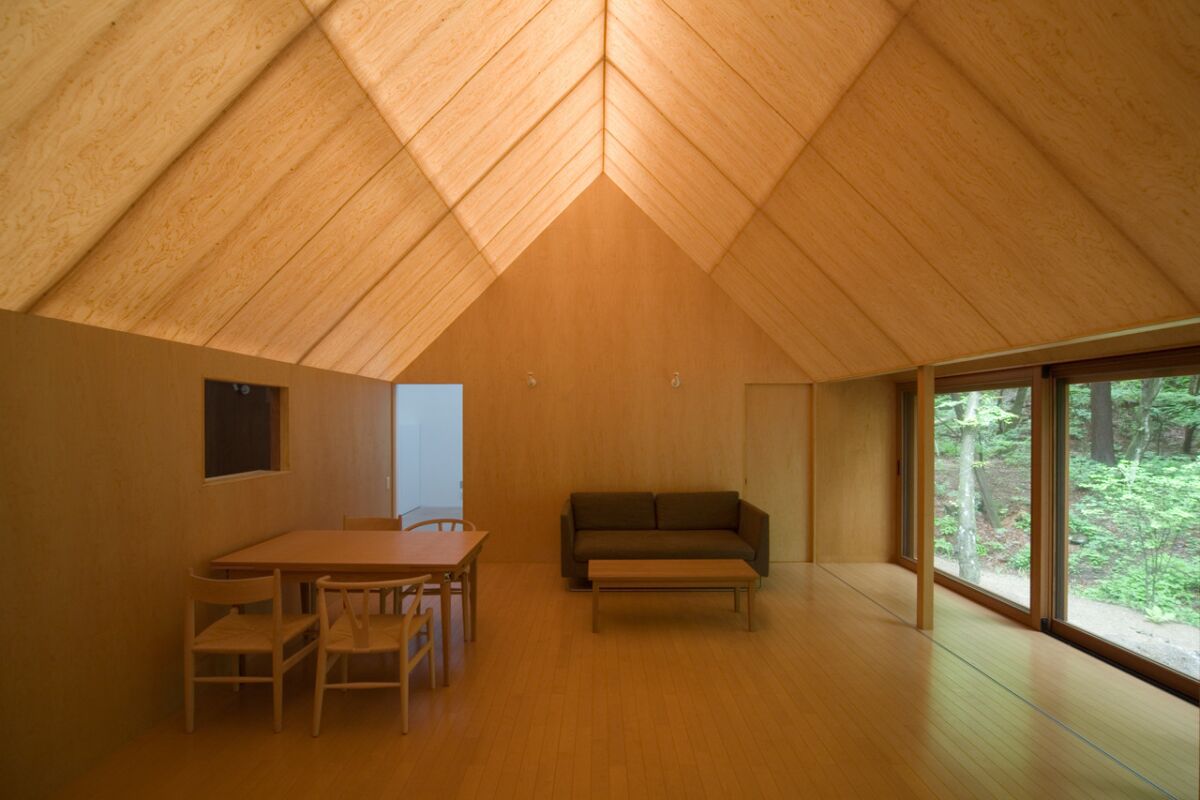 AN OPERA ABOUT ALIEN INVASION
A concert is taking place at Disney Hall as aliens invade Los Angeles. That is the premise of "War of the Worlds," the new opera by Annie Gosfield, staged by Yuval Sharon. "It does everything an opera's supposed to do," writes Times classical music critic Mark Swed. "It does a lot opera's not supposed to do." Swed's advice: "Stop reading and go straight the L.A. Phil website and nab any seat you can find." Los Angeles Times
ART AND THE BORDER AND THE SEA
Painter Ellen Gallagher is having her first solo show in L.A. at Hauser & Wirth, where she is showing a series of oceanic scenes that deal with the Middle Passage in ways that are poetic and surprising. I speak to her about the inspirations for the work. Of "Moby Dick," she says, "I think of it as an Afrofuturist text." Los Angeles Times
I was also recently in Oceanside to watch artist Marcos Ramirez "ERRE" cover the facade of the Oceanside Museum of Art in a border wall for the exhibition "unDocumenta." "As they are demolishing the one in Berlin, we are putting this up here," Ramirez says of the wall on the U.S.-Mexico border. Los Angeles Times
ROYALS AND REVOLUTIONARIES
Mike Bartlett's "King Charles III," now on view at the Pasadena Playhouse, imagines an England in which Queen Elizabeth II has passed away and Prince Charles has assumed the throne — and is facing a political challenge (and a Prince Harry-induced scandal) he may not be equipped to handle. "The second half of the play is not quite as gripping as the first," notes Times theater critic Charles McNulty. But the "resonant acting" of Jim Abele as Charles gives the play a "tragic gravity." Los Angeles Times
Can't get tickets for "Hamilton"? There is always Gerard Alessandrini's musical spoof "Spamilton," at the Kirk Douglas Theatre, which parodies the hit musical and its creator, Lin-Manuel Miranda. Los Angeles Times
Plus, Josh Ravetch's "Chasing Mem'ries: A Different Kind of Musical" at the Geffen Playhouse features Tyne Daly as a woman who has just lost her husband. Los Angeles Times
TRANSGENDER LIFE
Jon Brittain's 2015 play "Rotterdam," reports The Times' Daryl Miller, is part of "a growing and absolutely essential list of shows about transgender lives." It now lands at the Skylight Theatre in Los Feliz with "pitch-perfect staging." Los Angeles Times
A NEW HOME FOR THE WENDE
The Wende Museum of the Cold War is ready to open the doors on a new location in Culver City. Given the current state of U.S.-Russia relations, it couldn't be a better moment to pore over the museum's 100,000-piece collection of objects and ephemera from the chilly years between 1945 and 1991. Plus, the museum's location — in an armory — couldn't be more poignant: "This thing that was meant to withstand a strike from Russia," director Justinian Jampol tells the Times' Deborah Vankin, "it now holds artifacts in it from Russia for much more peaceful uses." Los Angeles Times
ART OF THE OSTRACIZED
Los Angeles painter Lezley Saar has a one-woman show at the California African American Museum and its title, "Salon des Refusés," conveys the show's theme: of outsider-ness, all captured in a style inspired by Victorian portraiture. "I often work with themes like that, people who are anomalous with regards to race, gender or mental and spiritual aspects," she tells The Times' Sonaiya Kelley. Los Angeles Times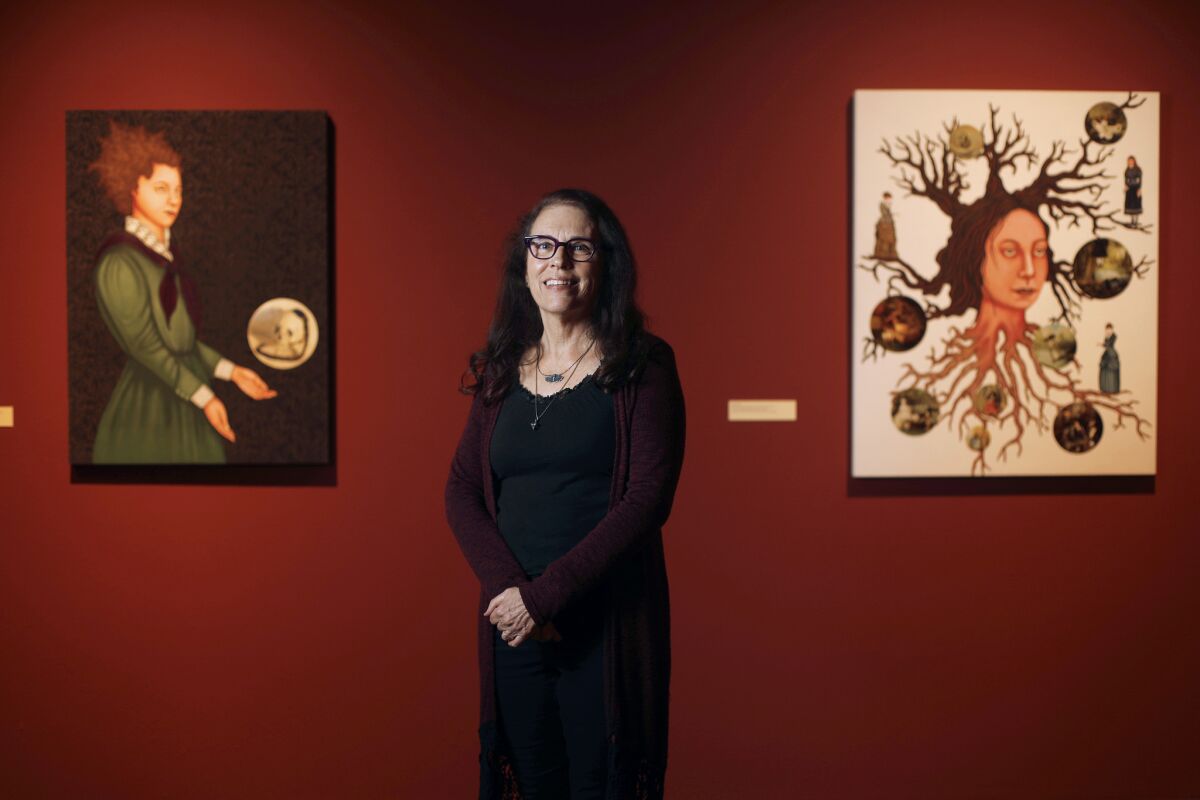 Saar also sat down for a lengthy chat about her work with art writer Leah Rosenzweig. LA Weekly
LAURA OWENS' STATEMENT
Anti-gentrification activists from Boyle Heights traveled to New York to protest L.A. painter Laura Owens during her opening at the Whitney Museum. Owens is the proprietor of the 356 Mission art space in Boyle Heights, which has been the target of protests. In response, Owens released a statement: "We do not own the space, and we pay market rent, nor have any relationships with developers. " Hyperallergic, 356 Mission
IN OTHER NEWS…
— Swiss journalists covering the opening of the Louvre in Abu Dhabi were detained and interrogated over their coverage of migrant workers. Art Newspaper
— Inequity anyone? A painting of Christ by Leonardo da Vinci sold for a record $450 million at auction this week, obliterating previous auction records. Los Angeles Times
— Critic Jerry Saltz is not sure he believes it's a da Vinci. Vulture
— Walker Art Center director Olga Viso steps down after controversies over a Sam Durant sculpture. Star Tribune
— For more background, here's my June interview with Durant after the sculpture was removed. Los Angeles Times
— The Los Angeles County Museum of Art is raising admission prices. Los Angeles Times
— A handy rundown of PST: LA/LA events in the Inland Empire. Daily Bulletin
— Donald Judd on Yayoi Kusama. ARTnews
— Haitian artist Nixon Tervine plies his work on the U.S.-Mexico border. borderartists.com
— A work about sexual harassment (previously shown at the Hammer Museum) opens at the Museum of Women in the Arts in Washington, D.C. Washington Post
— An insightful essay by Jörg Colberg on how the photographs of Annie Leibovitz heroicize the rich. Conscientious Photo Magazine
— Design critic Alexandra Lange reports on that hidden Isamu Noguchi garden in Costa Mesa. New Yorker
— "We still have tender feelings for such outmoded notions as truth, respect for others, personal honor, justice, equitable sharing. We still hope for a happy ending." — Annie Proulx's speech at the National Book Awards ceremony is worth reading. Vulture
AND LAST BUT NOT LEAST …
A site that will give every conservator alive the heebie-jeebies: People touching art. Tumblr
Sign up for our weekly Essential Arts & Culture newsletter »
ALSO
'This is for Puerto Rico': 'Despacito' takes home 4 Latin Grammys and a performance in honor of 'Dreamers'
How Ed Sullivan, girls gone wild, an alligator and blindfold painting shaped the art of Kim Dingle
The 'whoa' moment and Mary Corse: The painter who toys with light is finally getting her due
Get our L.A. Goes Out newsletter, with the week's best events, to help you explore and experience our city.
You may occasionally receive promotional content from the Los Angeles Times.