Newsletter: Essential Arts & Culture: Theater takes on the financial, a buoyant 'Bolero' and more Kusama-mania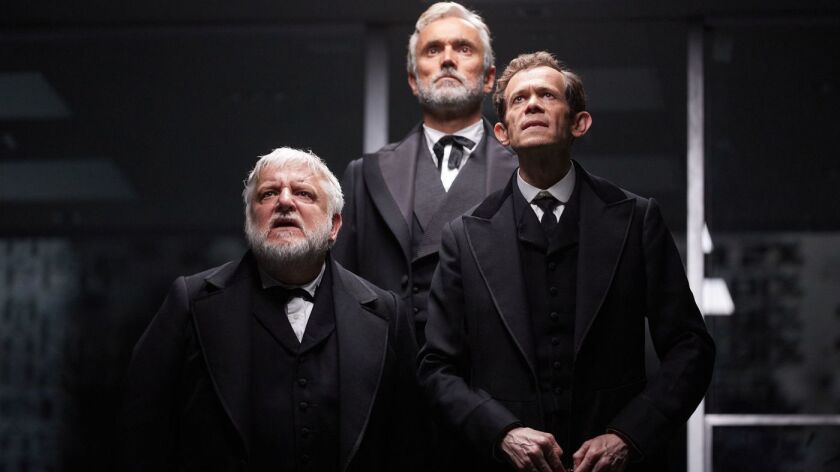 Theater that tackles the dark side of capitalism and a rousing performance at the Hollywood Bowl. Plus: The Times pays tribute to beloved critic Jonathan Gold, who passed away last week. I'm Carolina A. Miranda, staff writer at the Los Angeles Times, with your weekly overview of what's doing in the world of culture:
LONDON THEATER REPORT
Times theater critic Charles McNulty just returned from a jaunt to London, where he caught productions of Stefano Massini's "The Lehman Trilogy" at the National Theatre and Alan Bennett's "Allelujah!" at the Bridge Theatre. On the surface, these works — one about a financial services firm that has grown ponderously large; the other about a small community hospital in Yorkshire — may not appear to have much in common. "But both plays track the way money can insidiously corrupt the soul of a nation," writes McNulty. "Capitalism run amok is a recipe for good old-fashioned catastrophe." Los Angeles Times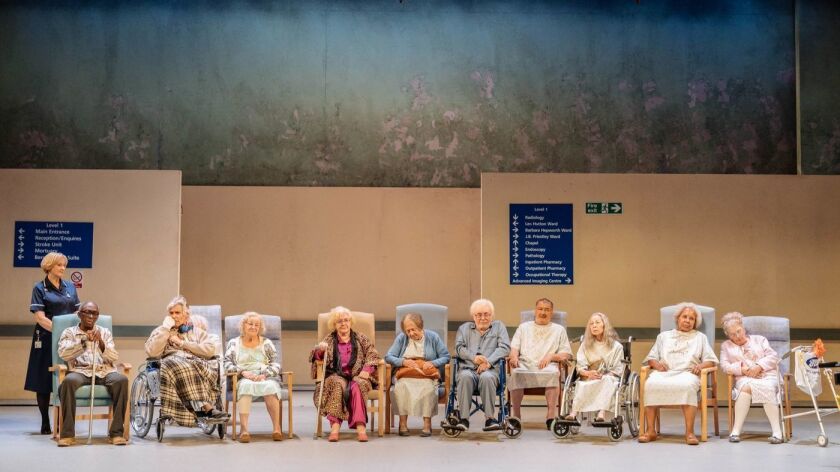 LIFE IN QUEENS
A basement in New York City harbors a group of migrant women who share the struggle of being in a new land. This is the setting for Pulitzer Prize-winning playwright Martyna Majok's new play, "Queens," on view at the La Jolla Playhouse through Sunday. But while the play "succeeds as sociological drama," writes Charles McNulty, it "falters as drama." Los Angeles Times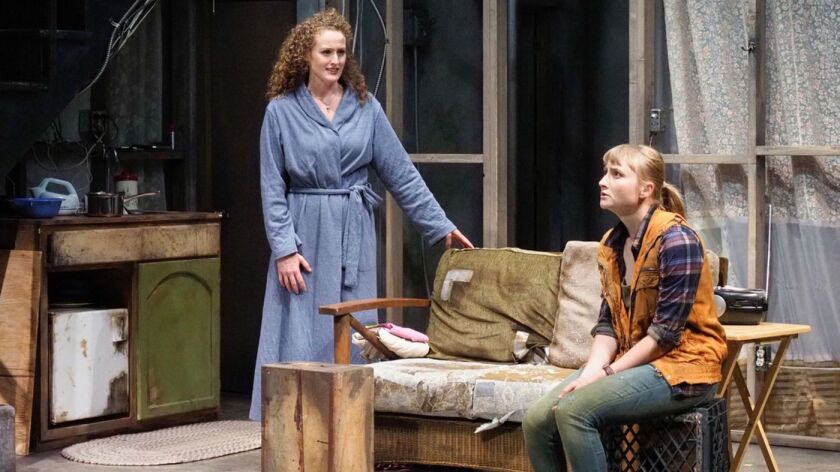 HARD-KNOCK REHEARSAL
The Times' Jessica Gelt sat in on rehearsals for "Annie," onstage at the Hollywood Bowl this weekend. Director Michael Arden says the musical, which is set during the Great Depression, offers some striking parallels to today. "We're in a time much like 1933, in which we feel like we've lost our voice and our agency, and a lot of people seem so exhausted by the news of the world and politics that they feel a sense of hopelessness," he says. "I hope people leave inspired by the idea that one voice can change the minds of multitudes." Los Angeles Times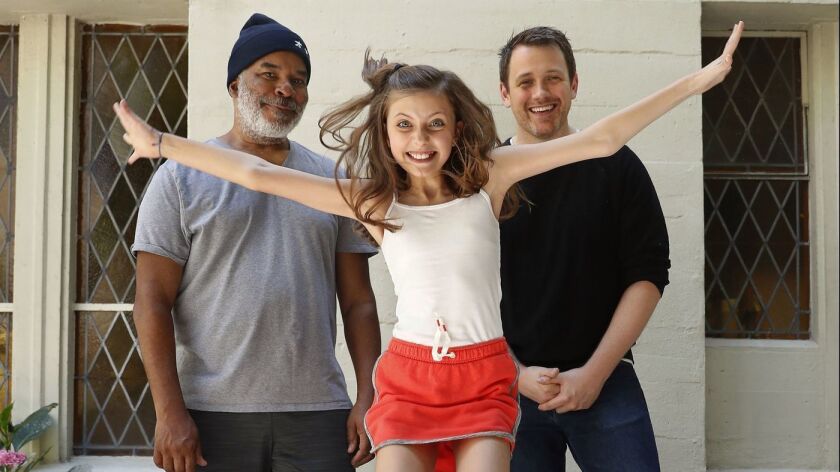 MOMS AND MOTHERHOOD
Molly Smith Metzler's "Cry It Out" at the Atwater Village Theatre captures the lives of new mothers bonding over the challenging nature of their roles. "Looming over everything is an implicit cultural expectation that treats child rearing as an auxiliary task with not much of a social safety net," writes Times contributing reviewer Philip Brandes. Los Angeles Times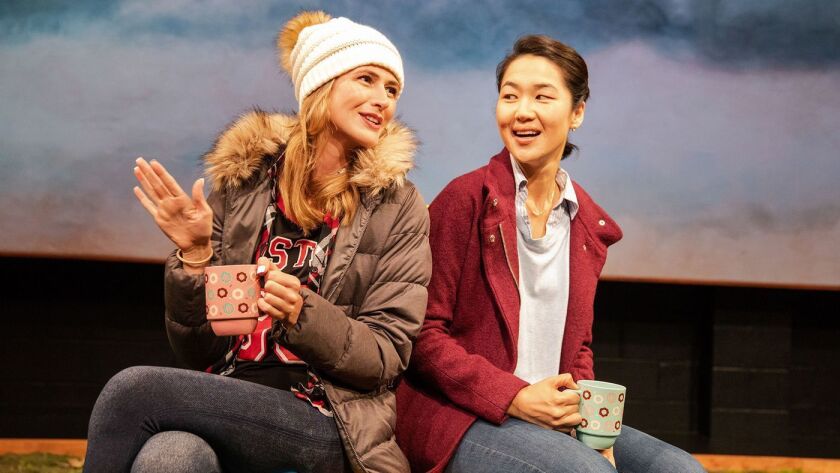 Sort of related: this stirring comic by Lauren Weinstein on art and motherhood. New Yorker
DANCE AFTER DARK
The Music Center kicks off its Moves After Dark series next week, which will bring dance performances by Mixed eMotion, Holly Rothschild and Laurie Sefton to places in and around Disney Concert Hall. Dance contributor Laura Bleiberg reports. Los Angeles Times
A CLIMACTIC 'BOLERO'
If you're looking for musical adventurousness, the dead of summer in the U.S. is not the best time to find it. But in a recent show at the Hollywood Bowl, Times classical music critic Mark Swed found some thrills. French conductor Stéphane Denève led the Los Angeles Philharmonic in a presentation of works by Sibelius (including a violin concerto performed by Augustin Hadelich) and a program of waltzes by Ravel. "What was meant to be tender was tender," he writes. "What was meant to be tempestuous was that, too. What was meant to be wild was best." Los Angeles Times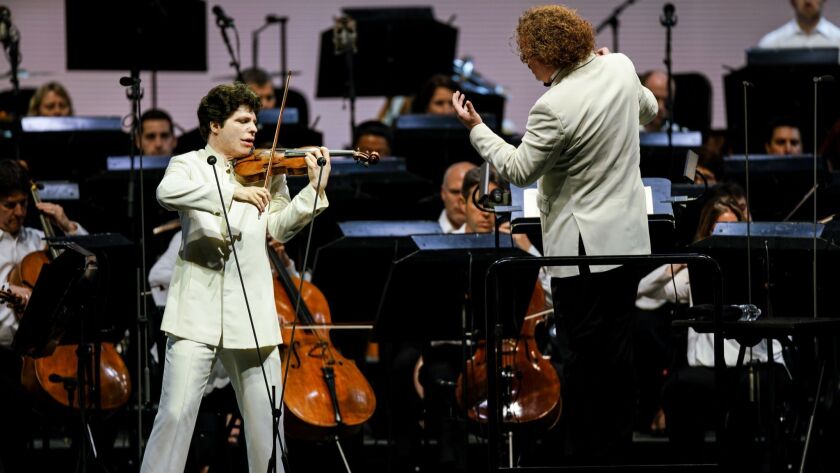 Plus, Swed checked out the first batch of performances at the New Original Works Festival at REDCAT. This included a mix of short performances, including animation and performance by Miwa Matreyek and vocals by Morgan Sorne, each of which "function like a sliver in time and place." The shows run through Aug. 4. Los Angeles Times
MORE KUSAMA-MANIA?
The Marciano Art Foundation unveiled Yayoi Kusama's installation "With All My Love for the Tulips, I Pray Forever" this week. Will the room-sized piece draw the frenzied attendance of other Kusama shows? "We're not sure what to expect," Marciano deputy director Jamie G. Manné told The Times' Deborah Vankin. "We hope people will get excited about it." Los Angeles Times
IN THE GALLERIES
Times contributing reviewer David Pagel has been doing the circuit, reporting on Joakim Ojanen's "menagerie of sentient critters" at Richard Heller Gallery in Santa Monica, made from clay, bronze, paint and charcoal. Los Angeles Times
He also pays a visit to Mary Heilmann's new show "Memory Remix" at Hauser & Wirth in downtown Los Angeles. The "extravaganza," he writes, "zeros in on the painter's brilliance." Los Angeles Times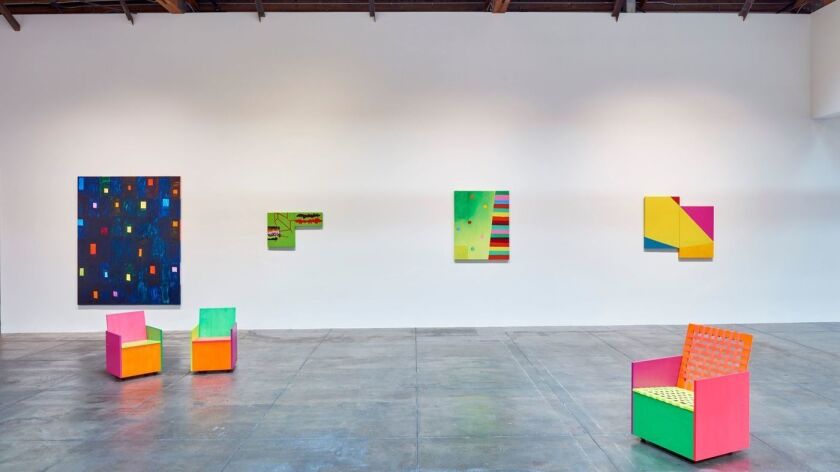 IN THE HEIGHTS
My colleague Vera Castaneda and I have been absorbed by the new Starz network drama "Vida," which is set in Boyle Heights and features ripped-from-the-headlines subplots about identity and gentrification. As the show was renewed for a second season, Castaneda and I sat down for a chat about what worked and what didn't. Castaneda, who is from Boyle Heights, writes that when she first heard about "Vida" she was wary: "Television and movies so often miss the mark and slide into cliches. (I'm thinking of you, 'Lowriders.')" Los Angeles Times
L.A.'S MOST PERCEPTIVE CRITIC
The Times has lost one of its brightest stars — a writer who likened potatoes to arias and who remains the only food critic to win a Pulitzer Prize. Jonathan Gold died of pancreatic cancer last Saturday at the age of 57. Through his work, "he made L.A.'s enormousness and diversity feel accessible and became one of the city's most insightful cultural commentators," writes Times assistant editor Andrea Chang in a heartfelt obituary. Los Angeles Times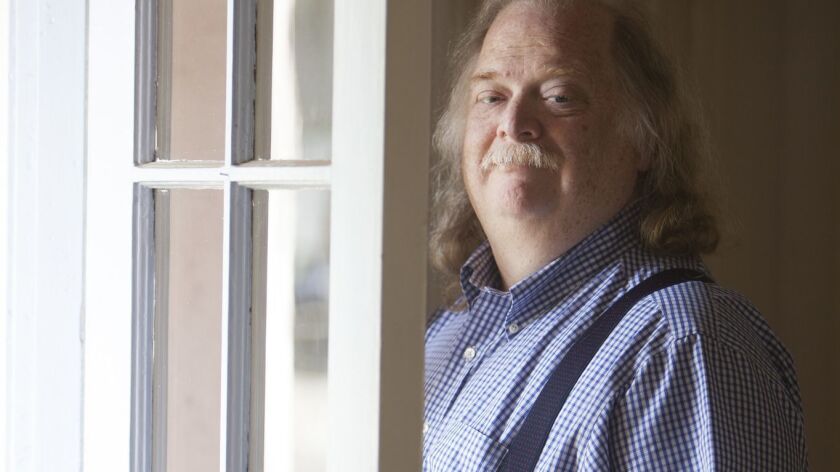 In an appreciation, guest columnist Gustavo Arellano writes that Gold's columns "have the same defining importance about our time and place as Joan Didion's dispatches, as 'The Day of the Locust.'" Los Angeles Times
The Times' Lorraine Ali, in the meantime, reflects on the importance of Gold's early writings as a music critic, in which he found "inspiration in a side of Los Angeles that had rarely been the subject of serious cultural introspection." Los Angeles Times
I look at how I found bits of Gold's legacy literally written into the architecture of the old Times building in downtown. Los Angeles Times
And in a stirring essay, writer Javier Cabral reflects on Gold's generosity to young writers. L.A. Taco
"Los Angeles without him feels inconceivable." Art critic Jonathan Griffin writes on Gold's "dazzlingly erudite" prose. Frieze
You can find all of The Times' coverage related to Gold's passing at this link.
Rest in peace, good sir. You leave a hole in our minds and our hearts.
IN OTHER NEWS…
— A New York art dealer may have found six previously unknown paintings by Willem de Kooning in a storage locker. Hyperallergic
— Donald Trump's star on the Walk of Fame has been vandalized … again. Los Angeles Times
— The U.S. State Department is more than three months late in announcing the U.S. artist for the next Venice Biennale. Artsy
— The Mexican Museum in San Francisco is leaving its current space in Fort Mason since its rent is in arrears. The museum will reopen in 2020 at the earliest — if it can raise the money. San Francisco Chronicle
— Gallerist Susanne Vielmetter, who operates a namesake gallery in Culver City, will open a second space in downtown L.A. Artforum
— A belated obituary for Edmonia Lewis, a part West Indian, part Chippewa woman who defied 19th-century prejudice and convention to become an accomplished sculptor. New York Times
— A lengthy report on #MeToo and the macho world of photojournalism. CJR
— Photographer Susan Meiselas reflects on her storied career as a retrospective of her work opens at SFMOMA. New York Times
— An absolutely gripping tale by Melissa Chadburn and Carolyn Kellogg on literary gadfly Anna March, who wasn't quite who she said she was. Los Angeles Times
— Lin-Manuel Miranda will direct the film version of the Jonathan Larson musical "Tick, Tick … Boom!" New York Times
— That time in the 19th century when theater caused a riot. History Today
— Don't ban scooters, writes Alissa Walker. Redesign streets to make them more pedestrian friendly. Curbed
— What we get wrong about artificial intelligence. The Guardian
AND LAST BUT NOT LEAST…
Tchaikovsky at dinner and Harrison Birtwistle getting a haircut. The Tumblr I'm currently obsessed with: Composers Doing Normal [Stuff]. (OK, not really "stuff," but you get the idea.)
Sign up for our weekly Essential Arts & Culture newsletter »
carolina.miranda@latimes.com | Twitter: @cmonstah
---
Your essential guide to the arts in L.A.
Get Carolina A. Miranda's weekly newsletter for what's happening, plus openings, critics' picks and more.
You may occasionally receive promotional content from the Los Angeles Times.