Newsletter: Essential Arts & Culture: Obama library architect chosen, the troubles at USC Roski, a key L.A. gallery closes
Happy Fourth of July! May your barbecues be searing and your beer chilled. I'm Carolina A. Miranda, staff writer for the Los Angeles Times, and this is your essential guide to the week's top arts and culture stories.
Obama picks library architects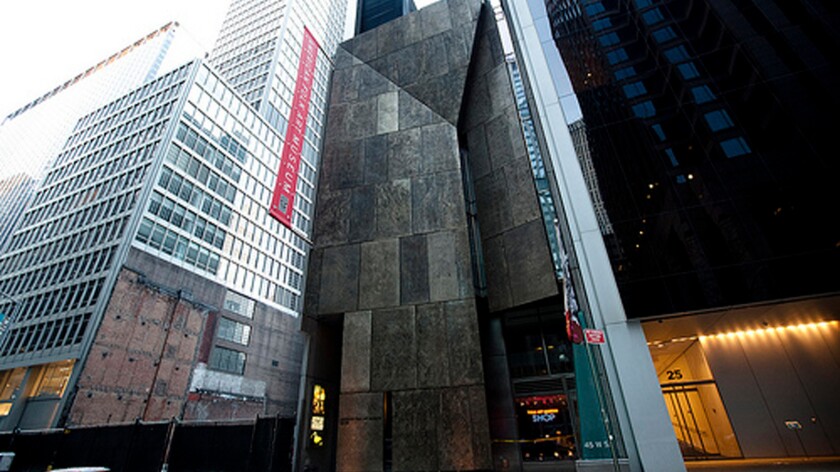 The architectural guessing game of who President Obama would select to design his presidential library is finally over. The president has picked the New York firm Tod Williams Billie Tsien Architects, known for New York's now-defunct American Folk Art Museum and the Barnes Foundation galleries in Philadelphia. The architects, writes Times critic Christopher Hawthorne, have a "cool, precise style" that mirrors the President's own. Los Angeles Times
Behind the troubles at USC's art school
Over the last two years, USC's Roski School of Art and Design has seen tenured staff depart, master's of fine arts students withdraw acrimoniously and its U.S. News & World Report rankings plunge. I look at how the university's institutional culture — preoccupied with buzzy Silicon Valley-style pedagogy — as well as the arrival of a new dean contributed to some of the tumult. The university is rebuilding, however — with new faculty and a new class of MFA candidates. Los Angeles Times
Betty Buckley takes on 'Big Edie'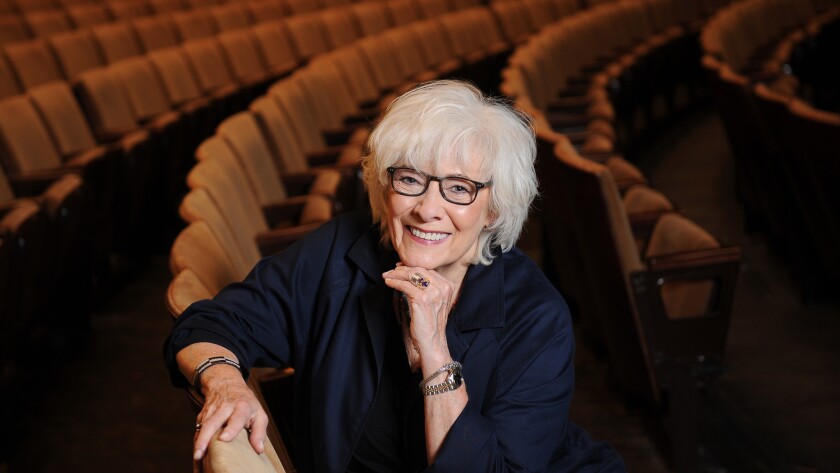 As Broadway superstar Betty Buckley gets ready to take on the role of Edith Bouvier Beale (a.k.a. "Big Edie") in the musical version of "Grey Gardens" at the Ahmanson Theatre this week, she sat down with The Times' David Ng to talk about the role. "These are frayed and fractured human beings," she says of playing Beale, the charming society lady who lived in squalor at the end of her life. Los Angeles Times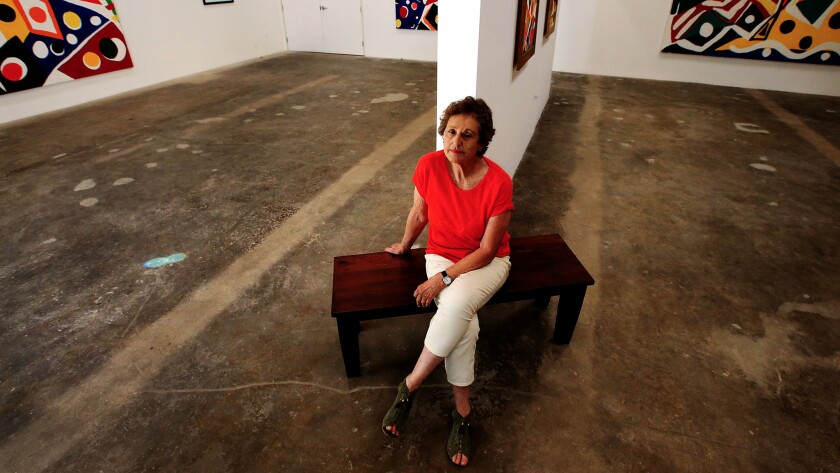 The Rosamund Felsen Gallery, which has operated continuously in Los Angeles since 1978, and has, over the course of its existence, exhibited groundbreaking California artists such as Mike Kelley, Karen Carson, Paul McCarthy and Lari Pittman, is closing, according to an announcement posted on the gallery's website. Times critic Christopher Knight suggests dipping into Felsen's 2004 interview with the Smithsonian Archives of American Art to understand the breadth of Felsen's legacy. Plus, here's the profile I wrote of Felsen last year. The gallery's final show opens July 9. RosamundFelsen.com
Theater wages dispute heads to court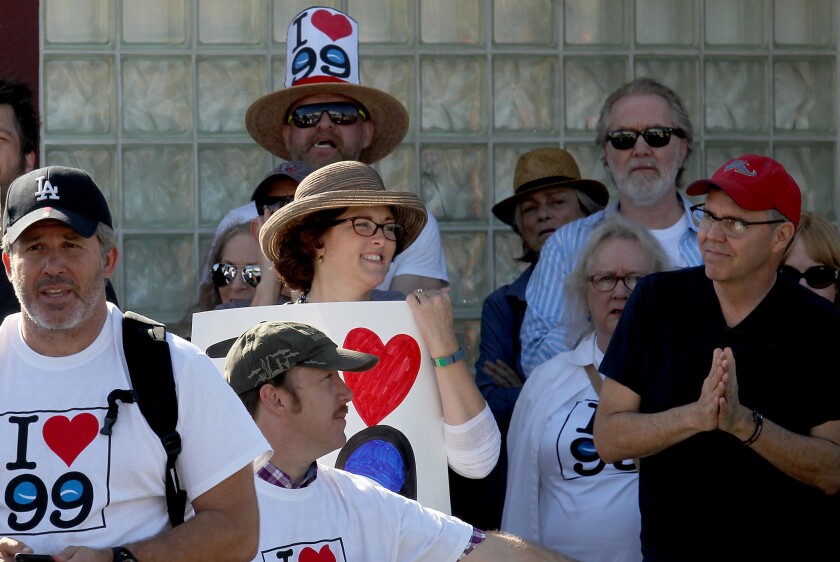 Negotiations to resolve a wage dispute between the Actors' Equity Assn. and a group led by actor Ed Asner is headed to court. At issue is a plan put forth by Equity that would require theaters in Los Angeles County containing 99 seats or less to pay actors minimum wage. "We agree that theaters should pay artists more when they can," said the plaintiffs in a statement. "But they should not be closed down if they can't." Los Angeles Times
"Beautiful — A Musical About Carole King" just opened at the Pantages in Hollywood. And Times critic Charles McNulty writes that it is filled with terrific songs and plenty of soul: "The center of storytelling gravity is decidedly female, making this show as rich in poignant emotion as it is in Broadway pizzazz." Los Angeles Times
Sprüth Magers, the esteemed German gallery that recently set up shop in Los Angeles, is revisiting a key 1985 exhibition that displayed the work of five rising women artists — a line-up that included now-famous figures such as Cindy Sherman, Barbara Kruger and Jenny Holzer. "We were aware of these very interesting women artists who were not that visible and didn't have any power in the art market in those days," Monika Sprüth tells the Times' Deborah Vankin. Los Angeles Times
The glass ceiling for women choreographers
And since we seem to be on the subject of women in art… Women in ballet are very prominent as dancers — but not so much as choreographers. Many of the world's major ballet houses, reports Michael Cooper, currently feature almost all-male programs, despite the fact that women choreographers, such as Twyla Tharp and Ninette de Valois, have been essential to the development of modern ballet. New York Times
In other news…
— The under-construction new Main Museum in downtown Los Angeles will host pop-up programming in advance of its official opening date. The series kicks off with a performance by Suzanne Lacy and Andrea Bowers. Los Angeles Times
— Kelly Crow has a juicy read on how a Panama Papers revelation has helped spur an estate battle over the priceless Goulandris collection in Europe. Wall Street Journal
— The artist collective known as the Yes Men was behind an NRA parody site that offered guns to the "less fortunate." Hyperallergic
— With George Lucas' plan for a museum in Chicago a bust, architecture critic Blair Kamin looks at the "arrogance" that did the project in. Chicago Tribune
— The Rauschenberg Foundation has announced grants for projects about incarceration and the venerable Skid Row cultural organization Los Angeles Poverty Department, led by John Malpede, is among the recipients. Los Angeles Times
— A fall exhibition at the base of the Golden Gate Bridge in San Francisco will explore the topic of homeland security. New York Times
— East West Players, the downtown L.A. theater company, has named Snehal Desai its new artistic director. He'll be selecting the new 2017-18 season. Los Angeles Times
— Los Angeles artist Doug Aitken, known for work that combines video, photography and sculpture, will have a one-man exhibition at the Museum of Contemporary Art this fall. Los Angeles Times
— The Getty has launched a new podcast called "Art+Ideas," featuring interviews by Getty President James Cuno with leading cultural figures. The Iris
— Los Angeles artist Tim Youd has been re-typing John Rechy's "City of Night" on Hollywood Boulevard as a work of performance and has seen some, um, really interesting things. Los Angeles Times
— A group of writers and critics share their nominations for the Great American Novel, including works by Harper Lee, Junot Díaz and Toni Morrison. Los Angeles Times
And last but not least…
In honor of summer, which has already hit us with its furnace-y blow, I leave you with this meditative video by renowned photographer Alec Soth: "Summer Nights at the Dollar Tree," a tribute to lensman Robert Adams' classic nocturnal landscapes of the '70s.
Find me on Twitter @cmonstah.
---
Your essential guide to the arts in L.A.
Get Carolina A. Miranda's weekly newsletter for what's happening, plus openings, critics' picks and more.
You may occasionally receive promotional content from the Los Angeles Times.