Run for cover, this Oscar ceremony looks to be driverless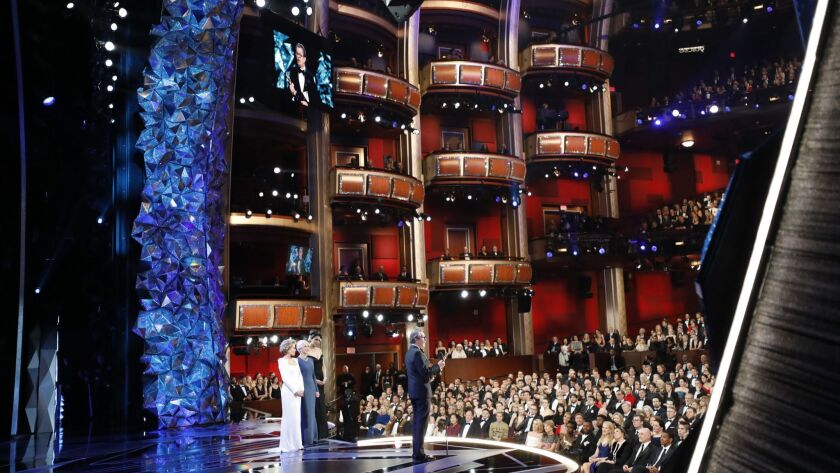 No host? No problem.
Thanks to a surprise breakthrough in artificial intelligence, the 2019 Academy Awards show will be run by the same software technology that powers smartphones, self-driving cars and Donald Trump's hair.
All jokes, introductions, ad-lib remarks and even several new award categories will be crafted entirely by computer algorithms.
Here's how the first "driverless Oscars" will unfold:
Feb. 13: Siri and Alexa agree to emcee the broadcast after first-choice Google Assistant acknowledges helping Kevin Hart order takeout last July.
Feb. 14: Angry that no CGI characters were nominated for lead actor or actress, rogue bots flood social media sites with #OscarsSoHuman.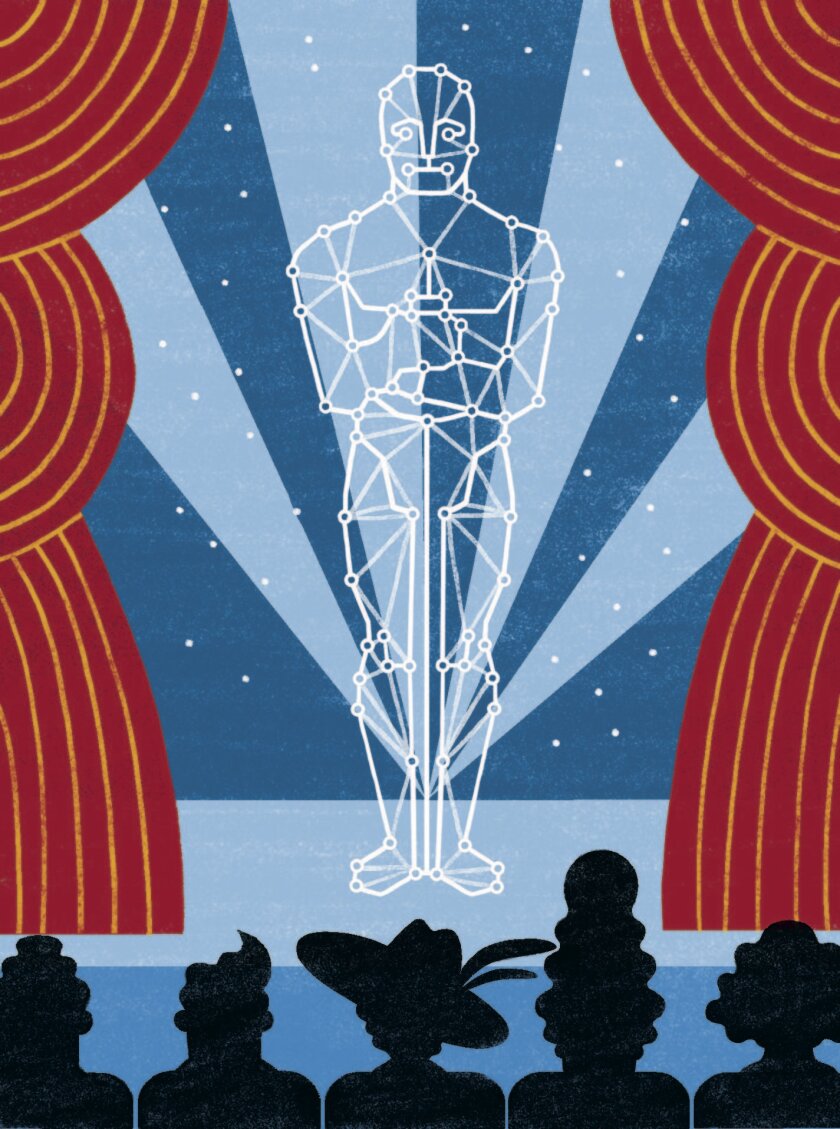 Feb. 15: Academy of Motion Picture Arts and Sciences CEO Dawn Hudson finds herself locked out of Hollywood's Dolby Theatre, where show preparations are underway. When she demands that the door be opened, the voice of HAL 9000 calmly replies through an intercom, "I'm sorry, Dawn. I'm afraid I can't do that." Hudson is later reported missing after last being seen in a downtown parking garage, surrounded by 50 Roomba vacuums.
Feb. 16: IBM's Watson supercomputer takes over as academy CEO and announces a new award category, "best achievement by a number between 1 and 10." The nominees are "Oceans 8," "Ready Player One," "Deadpool 2" and "Hotel Transylvania 3." ("Creed II" is disqualified for using Roman numerals.)
Feb. 17: The stock market jumps 1,000 points after the academy announces it has solved world hunger, negotiated a new U.S.-China trade deal and — most important — figured out how to reduce the Oscar telecast to 90 minutes.
Feb. 20: Academy officials reveal that, in fact, Beale Street can talk and will be presenting the Oscar for supporting actor. In related news, the list of nominees for that category is expanded to include Will Ferrell for his little-known role as Freddie Mercury's teeth in "Bohemian Rhapsody."
Feb. 24, Oscar night, 5 p.m.: The 91st Academy Awards telecast opens with a spoof of best picture nominee "Roma" called "Tony Roma." Filmed in black and white at a chain restaurant known for baby-back ribs, it features a busboy played by former Dallas Cowboys quarterback Tony Romo. It immediately goes viral.
Oscar night, 5:45 p.m.: During the acceptance speech for the visual effects prize, given to "Solo: A Star Wars Story," the producer admits that "Solo" isn't a reference to main character Han Solo, but rather a description of the target audience demographic of lonely single men between the ages of 18 and 34 who went to the theater by themselves.
Oscar night, 6 p.m.: In a move designed to reduce audience boredom, the Oscar for sound mixing is replaced by a new category, "best use of a colon in a film title." The nominees include "Avengers: Infinity War," "Fantastic Beasts: The Crimes of Grindelwald" and "Sicario: The Day of the Soldado." The winner is "Mission: Impossible — Fallout," which is honored for its added use of a dash.
Feb. 25: Special Counsel Robert Mueller begins investigating possible Russian interference in Oscar balloting after the award for best picture mysteriously goes to 1965's " Doctor Zhivago."
FULL COVERAGE: Get the latest on awards season from The Envelope »
---
From the Emmys to the Oscars.
Get our revamped Envelope newsletter for exclusive awards season coverage, behind-the-scenes insights and columnist Glenn Whipp's commentary.
You may occasionally receive promotional content from the Los Angeles Times.