A SAG strike won't cripple TV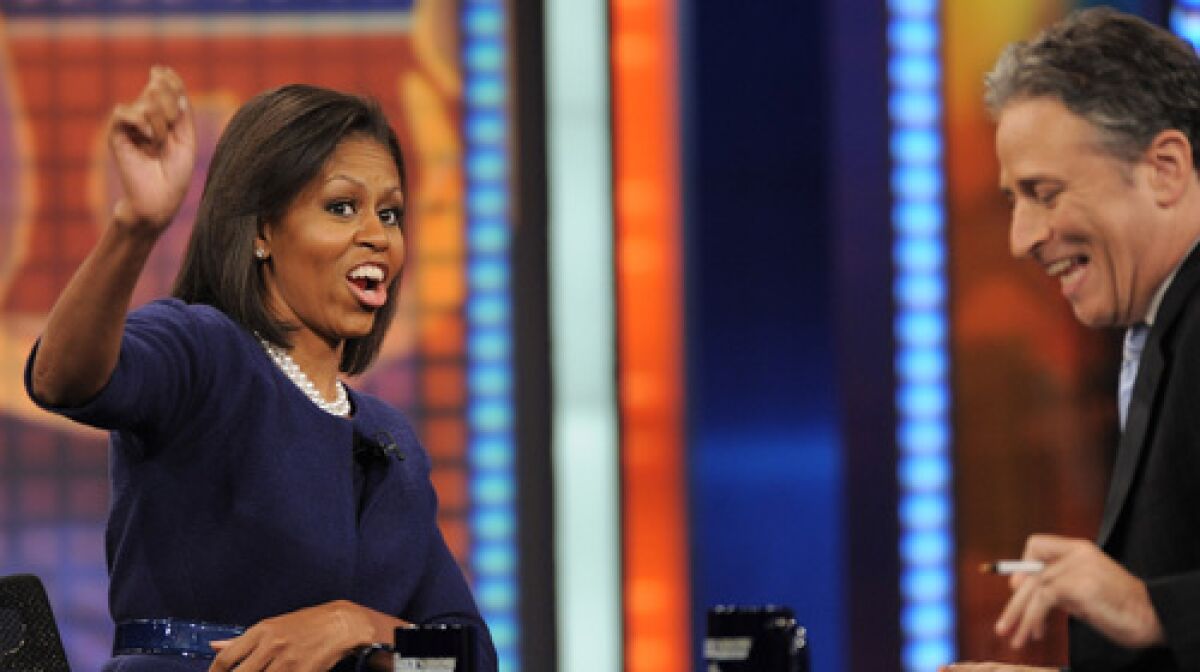 If an actors strike really does come to pass, don't worry. You won't have to do without "The Daily Show With Jon Stewart" or "Saturday Night Live." Even certain scripted series, such as CW's "90210" and CBS' "Gary Unmarried," would be safe. And thank the gods in heaven that Fox's sitcom " 'Til Death" wouldn't suffer from a walkout.
Dark clouds of labor trouble are again closing in on Hollywood. But the environment for the TV industry looks considerably different than it did when the writers strike began a little more than a year ago, scuttling much of the networks' 2007-08 season. That's because a larger number of shows this time around simply wouldn't be affected.
Last week, the Screen Actors Guild, whose members have worked without a contract for months, announced it would push for a union-wide vote to authorize a strike. If that vote passes -- which many observers consider unlikely, given the current turmoil in the larger economy, but certainly not impossible -- an actors walkout could happen as early as mid-January. (Sources at the networks and the unions were happy to talk off the record, but no one would agree to be quoted by name discussing a sensitive labor situation.)
When the writers began striking a year ago November, it didn't take long for the pain to spread, because few shows didn't depend on Writers Guild talent. Performers, moreover, felt squeamish about crossing picket lines, partly because they knew the other trade unions would soon be negotiating with the studios and networks over such contentious issues as residual payments for digital content. So the strike not only walloped dramas such as "Lost" and "24," it also put the kibosh on "Daily Show," "The Late Show With David Letterman," "SNL" -- the list went on and on.
Since then, however, not only writers but also directors, broadcast performers and "below-the-line" production workers have forged deals with the studios. That's stranded the actors on a bit of an island, at least in terms of negotiating leverage.
Meanwhile, producers have pushed to get more series covered under a deal with the American Federation of Television and Radio Artists, which has traditionally represented broadcasters as well as some actors and generally has a more harmonious relationship with the studios than SAG has had. Such series include ABC's midseason sitcom "Better Off Ted," with Jay Harrington and Portia de Rossi, and Fox's space spoof "Boldly Going Nowhere," eyed for the fall. Shows such as "Gary Unmarried," "Rules of Engagement," "90210" and, yes, " 'Til Death" are also covered by AFTRA. And of course, AFTRA already covers most unscripted series, such as "Survivor," "American Idol" and "Deal or No Deal," which were unscathed by the writers strike and wouldn't be affected this time around either.
If it seems like AFTRA's clout in prime time is growing, well, it is. And that's because of the way TV shows have traditionally been apportioned between the two unions: SAG covers filmed projects; AFTRA, those on video. The unions have dual jurisdiction for material recorded digitally -- and that's where AFTRA is seeing a big upswing. In fact, the trend toward more AFTRA shows represents a return to the state of the industry before the 1980s, when expensive filmed shows such as "Hill Street Blues" began operating under SAG deals.
SAG still covers the big filmed shows such as "CSI: Crime Scene Investigation." But even there, the networks might not suffer as much as they did during the writers strike. Many shows began production earlier than usual last summer, so they have finished shooting a large number of episodes. One network source said some series have completed photography on 15 to 17 episodes and would probably be close to having finished a full-season order by the time any strike started.
None of this means the TV business would escape injury if an actors strike really did come to pass. On the contrary, production schedules for many filmed shows would be thrown into chaos once again, and the industry would suffer further ill-timed disruptions at a moment of heightened economic vulnerability.
But the writers strike meant crumbling ratings and truncated seasons for many shows. Fox's "24" ended up with a delay that will amount to an 18-month interval by its return in January. Compared with that kind of upheaval, viewers this time might hardly notice any difference.
Collins is a Times staff writer.
Get our L.A. Goes Out newsletter, with the week's best events, to help you explore and experience our city.
You may occasionally receive promotional content from the Los Angeles Times.