Indie Focus: Wrapping up the Sundance Film Festival
Hello! I'm Mark Olsen. Welcome to another edition of your regular field guide to a world of Only Good Movies.
As the Sundance Film Festival wraps up, you can go here for all of our coverage, including the fest's award winners. And for a gallery of highlights from photographer Jay L. Clendenin's portrait studio, go here.
On Tuesday, Feb. 5, we will have our first Indie Focus Screening Series event of the year, with the Colombian film "Birds of Passage' straight from Sundance, plus a Q&A to follow with producer and co-director Cristina Gallego. For info and updates, go to events.latimes.com.
SIGN UP for the free Indie Focus movies newsletter »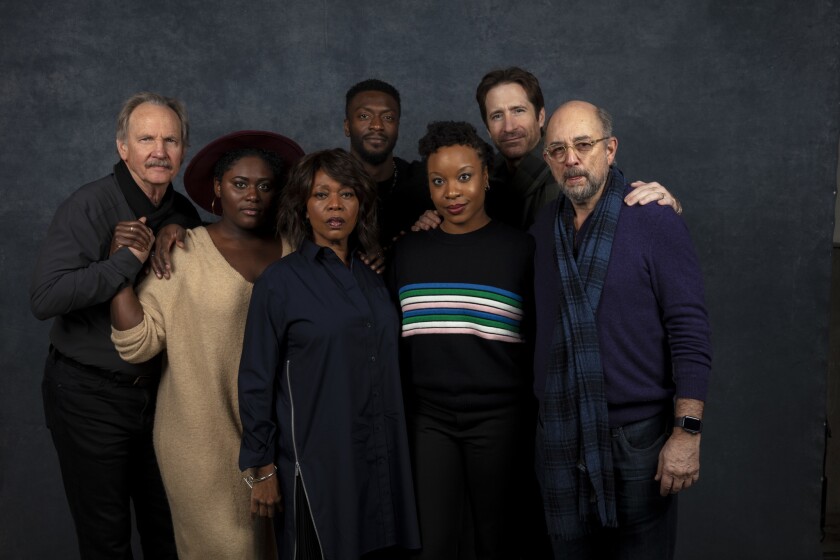 SUNDANCE FILM FESTIVAL
On Saturday, Sundance handed out its awards to a diverse group of films and filmmakers. The U.S dramatic jury prize went to Chinonye Chukwu's death row drama "Clemency," while the U.S. documentary prize went to Nanfu Wang and Jialing Zhang's "One Child Nation," a look at China's one-child policy. The world cinema dramatic prize went to Joanna Hogg's "The Souvenir," a deeply personal tale of young love. And the world cinema documentary prize went to Tamara Kotevska and Ljubomir Stefanov's "Honeyland," about the last female beekeeper in Europe.
We wrote about these and some of the other titles that were making noise in Park City.
Justin Chang delivered another of his festival dispatches about Australian filmmaker Jennifer Kent's "The Nightingale" and British filmmaker Hogg's "The Souvenir." Kent's film is a brutal, mesmerizing tale set in 19th century Tasmania that tackles colonialism, racism and misogyny as a woman (Aisling Franciosi) seeks retribution and renewal. Hogg's film tells the story of a young woman (Honor Swinton-Byrne) who falls in love with a troubled man (Tom Burke) and in the process finds her artistic voice.
Justin also wrote about "Clemency," Chukwu's stirring story of a prison warden (Alfre Woodard) forced to reconcile with her work overseeing executions.
Jen Yamato spoke to Chukwu and actors Woodard, Aldis Hodge and Richard Schiff, and you can watch the video here.
You can also watch a video of my interview with "Nightingale's" Kent and Franciosi here.
And here is a video of my interview with Hogg and Burke on "The Souvenir."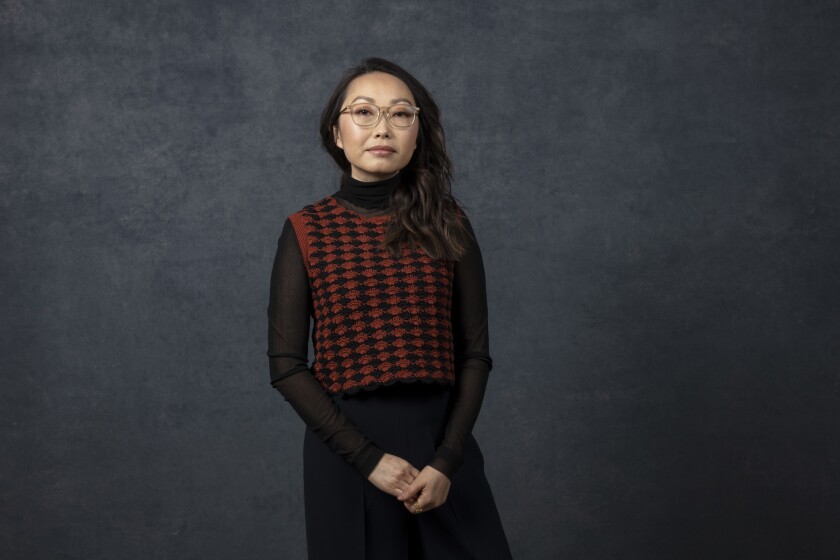 Jen also profiled filmmaker Lulu Wang, writer and director of one of the few unqualified hits of the festival, "The Farewell." In the film drawn from the story of Wang's own family, Awkwafina makes a dramatic turn as a young woman who must decide whether or not to go along with her family's plan not to tell her elderly grandmother of a terminal illness.
Wang was particularly thoughtful about the festival whirlwind she had just been through, seeing the film sold to distributor A24 for a reported $6 million to $7 million in the face of higher offers from other buyers.
"It's been a process of really looking at, what's the life of this film, how do I want it to go out into the world, and who's going to best help us to do that," Wang said. "And also asking myself, what kind of world do I want it to live in — what's the message that I want the film to send?"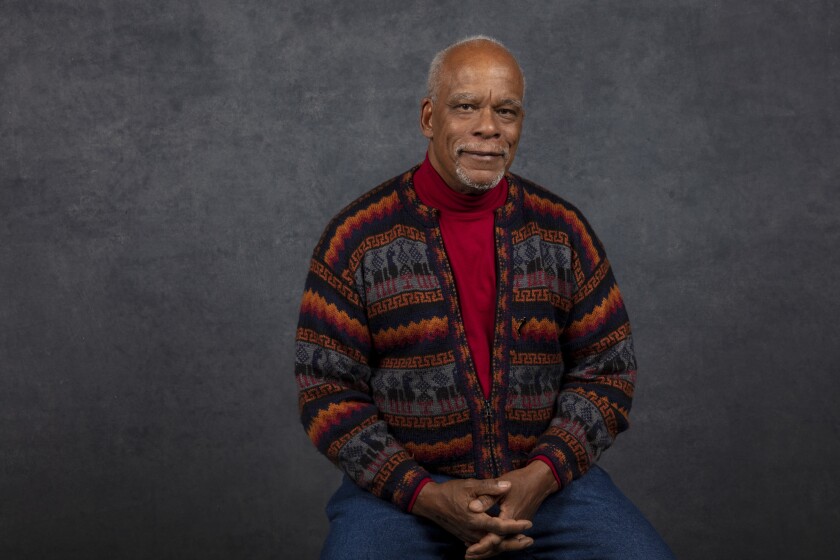 Kenneth Turan interviewed Stanley Nelson, who is back this year with his 10th film in the festival, a record for a documentary filmmaker. Nelson's latest film is "Miles Davis: Birth of the Cool," a portrait of the definitive jazz musician that has been some 15 years in the making. (And will eventually be seen on PBS' "American Masters.")
On what drives him from film to film, Nelson said, "I'm just trying to make films that are challenging to me, stories that are important to me. I put everything I had into them, and I'm happy when I can look back and not cringe at how things turned out."
I stayed within the limits of Park City but broke through the borders of Sundance to interview Steven Soderbergh and attend the Slamdance Film Festival's world premiere of his "High Flying Bird." Written by Tarell Alvin McCraney, the story follows a sports agent (André Holland) trying to find a swift resolution to an ongoing dispute between pro basketball players and team owners.
Soderbergh was involved with other projects at both Slamdance and Sundance and is seeing the 30th anniversary of his breakthrough film "Sex, Lies and Videotape." Which all sounds about right to him.
"If you flashed me forward 30 years and said you're going to be at both of these festivals," Soderbergh says, "you're going to be here as the producer of 'The Report,' executive producer of 'Beats,' executive producer of 'Now Apocalypse,' and you will have directed your own low-budget independent feature that you'll premiere here, I would go, 'That sounds great.' "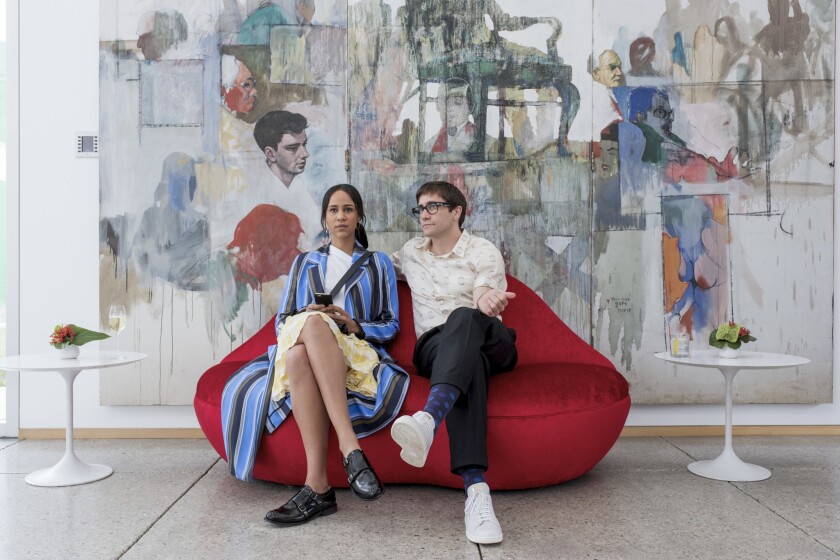 VELVET BUZZSAW
Having premiered as part of Sundance, the movie "Velvet Buzzsaw" has already been released to a few theaters and begun streaming on Netflix. Written and directed by Dan Gilroy, the film is an odd hybrid, a satire of the art world that transforms into a horror guignol. Jake Gyllenhaal stars as an art critic and Rene Russo as a powerful gallery owner with a supporting cast that includes Toni Collette, Zawe Ashton and Natalia Dyer.
For The Times, Noel Murray reviewed the film, writing, "This is a bold stroke from Gilroy: to make a violent, over-the-top picture, where the cartoonish parody could very well turn off genre fans, while the bloody surrealism might scare away anyone just looking for a comedy. (The film is very much an acquired taste, and many people, no doubt, will be put off by both extremes. It's probably a good thing it's on Netflix, where adventurous subscribers can give it a try.)"
Gyllenhaal, Dyer, Russo and Ashton all stopped by for an interview in Park City.
At the New York Times, Glenn Kenny added, "the confident storytelling and the bravura acting — Daveed Diggs, Toni Collette and John Malkovich contribute compelling caricatures — carry 'Buzzsaw' all the way home. By the end of the picture, Gyllenhaal has given us something we rarely see in movies: a credible portrait of a pretentious person's nervous breakdown."
At Vulture, Emily Yoshida wrote, "It's a delicate intellectual argument made with the subtlety of a machete, which is why 'Velvet Buzzsaw' ultimately feels so pleasantly perverse… It's clear between this and 'Nightcrawler' that Gilroy and Gyllenhaal have some kind of gonzo chemistry. Even if 'Velvet Buzzsaw' starts to sputter slightly after it's made its point, it's plenty exciting to witness the incredibly specific madness they whip up together."
Email me if you have questions, comments or suggestions, and follow me on Twitter: @IndieFocus.
---
From the Emmys to the Oscars.
Get our revamped Envelope newsletter, sent twice a week, for exclusive awards season coverage, behind-the-scenes insights and columnist Glenn Whipp's commentary.
You may occasionally receive promotional content from the Los Angeles Times.