Must Reads: The night Aretha Franklin turned to opera and saved the Grammy Awards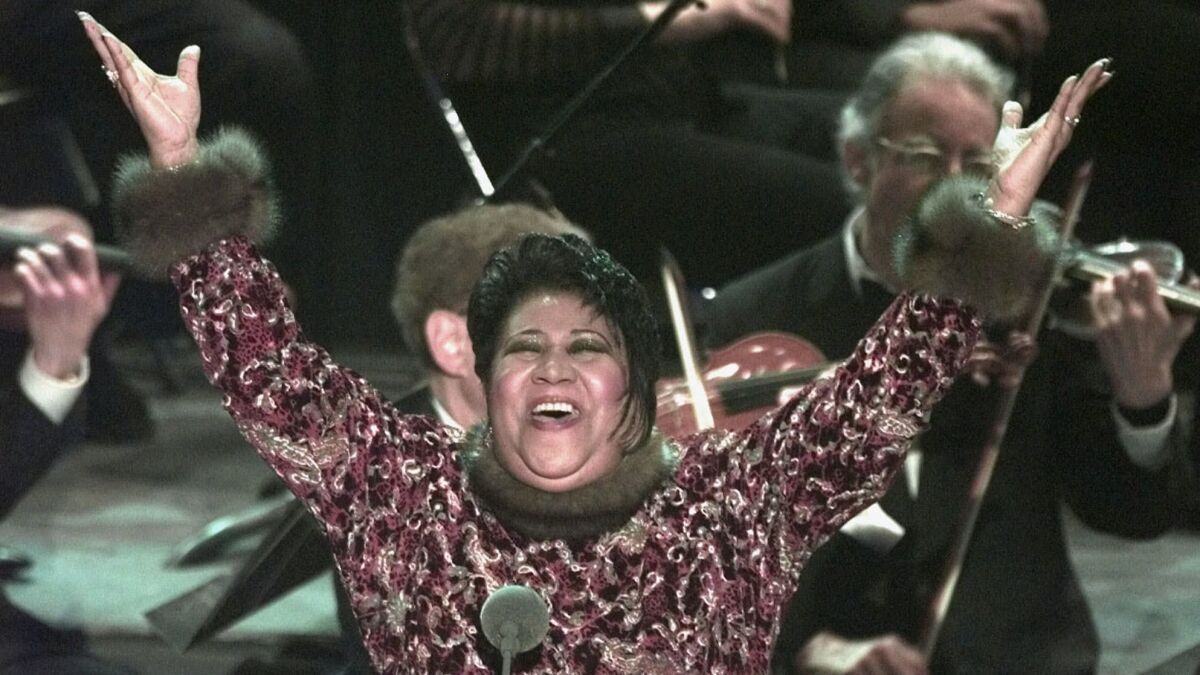 The Grammy Awards ceremony has never suffered a shortage of drama during the annual telecast.
But there probably was never a more heart-stopping turn of events than on the night of Feb. 25, 1998, when the 40th Grammys were put on at Radio City Music Hall in New York City.
The show's longtime executive producer Ken Ehrlich often cites that evening among the most memorable, if not the highlight, of his long association with the affair.
Opera superstar Luciano Pavarotti had been scheduled to represent the classical music nominees that year by performing the aria "Nessun Dorma," from Puccini's "Turandot," an emotional and technical showcase for which the celebrated Italian tenor had become internationally renowned long ago.
But about 30 minutes after the show had begun , a production assistant answered his phone and heard an Italian voice on the other end. "I don't feel well. I can't come. I sing for you next year," co-producer Tisha Fein recalled to Billboard, telling the publication of the phone call her assistant, Gary Simmons, fielded from Pavarotti in a trailer outside the venue.
RELATED: When Aretha sang opera at the Grammys, she renewed a beloved aria that had become a cliche »
Aretha Franklin was booked to appear that evening in a Blues Brothers-themed number, along with Dan Aykroyd, John Goodman and Jim Belushi, the brother of Aykroyd's original Blues Brothers partner, John.
"I remembered she had sung 'Nessun Dorma' two nights before for MusiCares [the Recording Academy philanthropic wing] and Pavarotti," Ehrlich told Billboard shortly after the show. "I just ran up to her dressing room and asked her if she would do it. She said she wanted to hear the dress rehearsal. In those days, we had a boombox with a cassette. And I brought it to her and played it for her. When she heard it, she said, 'Yeah, I can do this.' "
Ehrlich has often credited Franklin with saving the show, and, in the process, creating an indelible memory with one of the great performances in the history of the awards.
"It was amazing, amazing what she did," said Jeff Scheftel, then the academy's media productions director. "Personally, I thought, 'Y'know, there's still time — if you're gonna ask Aretha Franklin, let her do "Natural Woman." Everybody would love that; she can do it in her sleep!' But [her 'Nessun Dorma'] was amazing, and she's an extraordinary performer, and she rose to the occasion on gameday like no one else."
Follow @RandyLewis2 on Twitter.com
For Classic Rock coverage, join us on Facebook
---
Get our L.A. Goes Out newsletter, with the week's best events, to help you explore and experience our city.
You may occasionally receive promotional content from the Los Angeles Times.