Golden Globes' surprise winners? Take 'Transparent,' 'The Affair' and 'Jane the Virgin'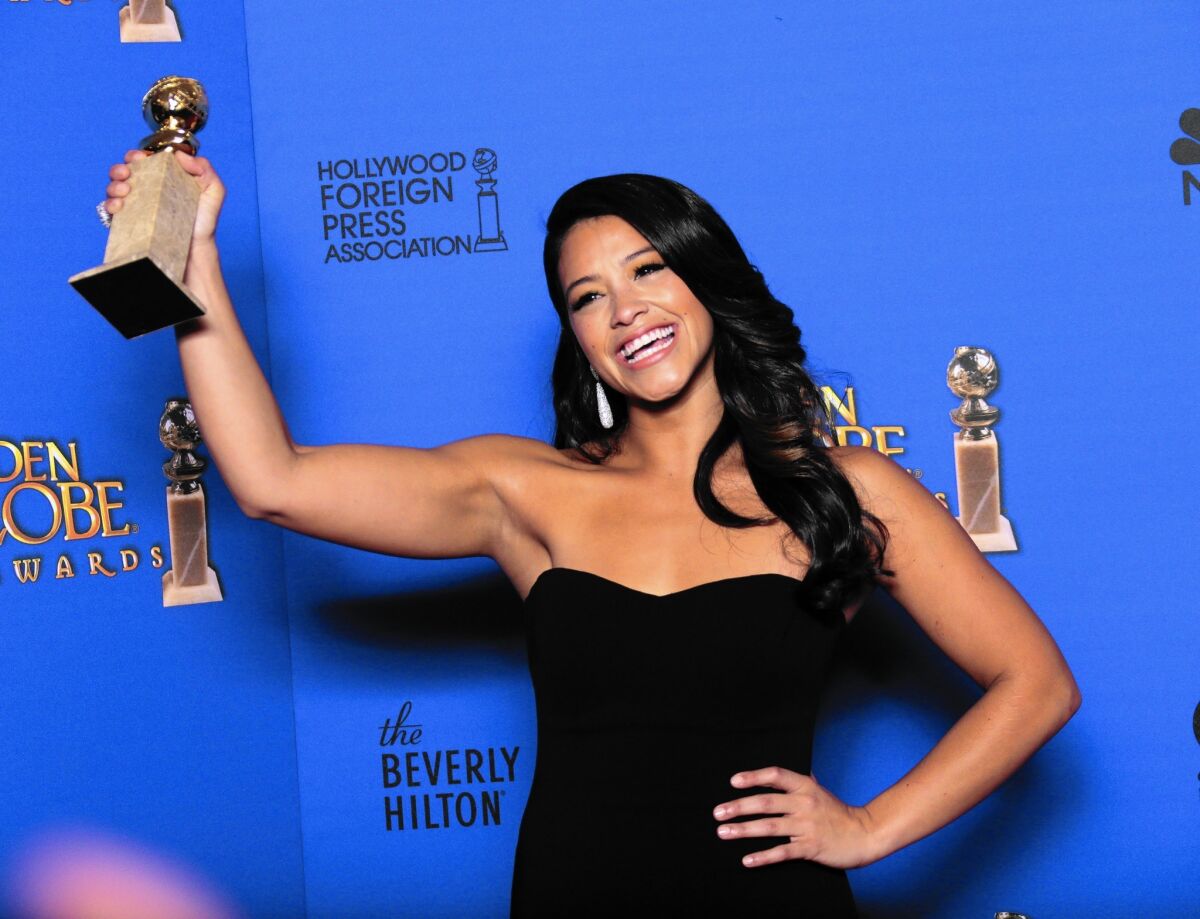 Most of the surprises at the 72nd Golden Globes came on the television side, and most can be explained by a simple award-season fact of life: The Hollywood Foreign Press Assn. loves to beat the Emmys to the punch, rewarding rookie TV shows nine months before the television academy can get around to saluting them.
Sunday night saw these acts of mild astonishment:
"Transparent" wins comedy series and comedy actor. Critics have been singing this show's praises, and we're guessing these two Golden Globes will sell a few new Amazon Prime memberships. Star Jeffrey Tambor has enjoyed a nice career, starring in such series as "Arrested Development" and "The Larry Sanders Show," but this role is a crowning achievement.
"The Affair" takes drama series and drama actress. It's tempting to think Globes voters stopped watching this Showtime series after, say, its seventh episode, when the show took a soapier turn. "The Affair," a look at an adulterous relationship from the perspectives of the man (Dominic West) and the woman (Globe winner Ruth Wilson) did have an intriguing premise and a strong start. Apparently, that's all it needed.
PHOTOS: Red Carpet | Show highlights | Fashion | Quotes | Top nominees | Best and worst moments |Miss Golden Globes
The CW wins an award! Really! And a deserved one at that. Gina Rodriguez is charming and down to earth in "Jane the Virgin." Hopefully, this honor will put a few more eyeballs on the series, which the network just renewed for a second season.
A Gyllenhaal wins a Globe, and it's not Jake. Jake Gyllenhaal has been on the receiving end of loads of praise for his creepy crime chaser in "Nightcrawler," but it was sister Maggie who went home with a Globe for her work in the little-seen BBC miniseries "The Honorable Woman." She gave a great speech, too. "What I think is new is the wealth of roles for actual women in television and in film."
"Budapest," not "Birdman." On the film side, Wes Anderson's "The Grand Budapest Hotel" won for picture comedy/musical, beating "Birdman." Anderson has never had a picture Oscar nomination, but with "Budapest" stockpiling honors, that will likely change Thursday.
---
The complete guide to home viewing
Get Screen Gab for everything about the TV shows and streaming movies everyone's talking about.
You may occasionally receive promotional content from the Los Angeles Times.