Worried about processed meat? 5 ideas for your bagged lunch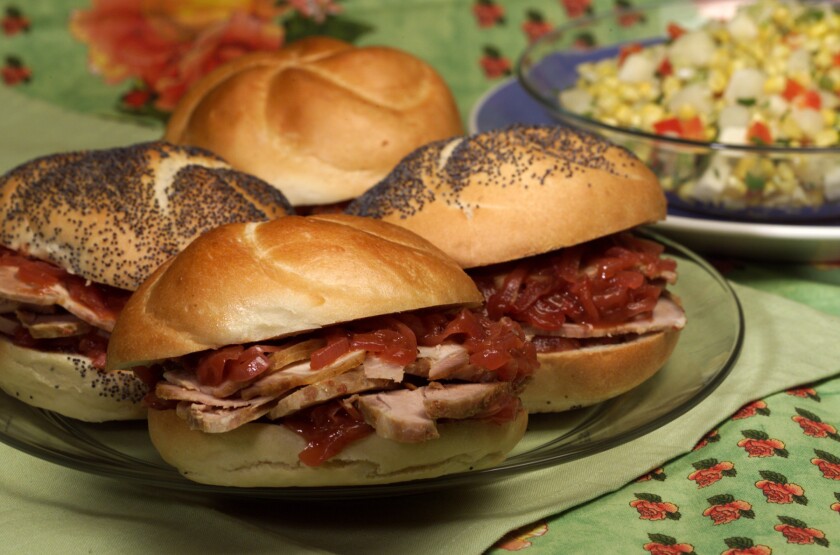 We've all been warned before. Processed meat is bad for you. And the World Health Organization recently reissued its warning.
Not to fret. You can still pack your kids a sandwich for lunch; it will just take a little extra effort. Here are five ideas for a lunch free of processed meat. And if you need some ideas for a vegetarian dinner, check out our recipe database here.
Homemade roast turkey
Homemade turkey isn't just for Thanksgiving. If your kids enjoy a turkey sandwich for lunch, there's no need to keep them from their favorite lunch meat. Make a roast turkey, slice it and keep it in sealed bags in the freezer. When you need to grab a couple pieces to make lunch, it's there and ready for you.
Grilled lemon chicken
Grilled chicken can serve as the base for any number of kid-friendly sandwiches. Grilled chicken with BBQ sauce, grilled chicken with pesto, and grilled chicken and cheese all sound like good options. Here's a basic grilled lemon chicken recipe to help you get started.
Chipotle pork sandwiches
Sure, processed bacon isn't the best idea for lunch, but let's not write off pork completely. This Chipotle pork recipe is flavorful and easy to make. Like the turkey, make ahead of time, slice and keep pieces in sealed bags in the freezer for when you need them.
Portobello mushroom sandwiches
If you want a meaty sandwich without the meat, Portobello mushrooms are a great substitute. You can use these roasted mushrooms as the base for any number of sandwiches.
Spiced pork tenderloin
Use this spiced pork tenderloin recipe to make a sandwich layered with sliced apples for the kids.
ALSO:
Bulgogi fries and sashimi lunch sets at The Fresh in K-Town
The best table bread in L.A. may be at Craig's in West Hollywood
Blue cheese beignets and 5 other recipes to satisfy your cheese addiction
---
Get our weekly Tasting Notes newsletter for reviews, news and more.
You may occasionally receive promotional content from the Los Angeles Times.