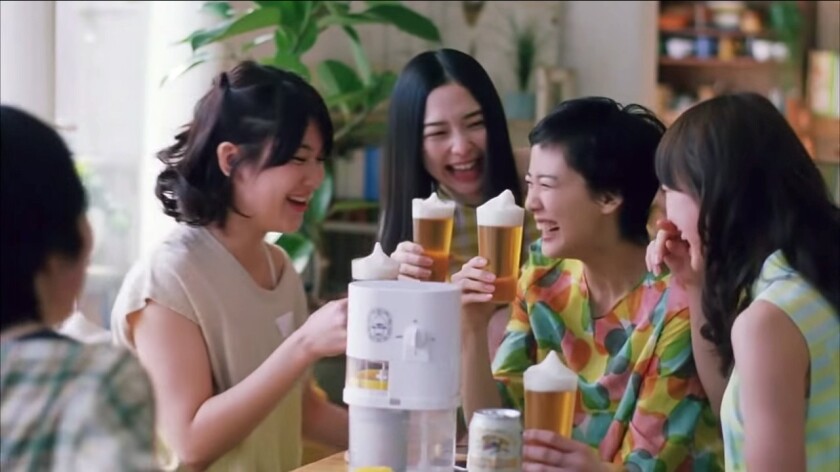 Sometimes an ice-cold beer is the only acceptable way to cool down at a backyard barbecue. But when the weather really starts to heat up this summer, it will be hard to keep that beer in your hand at the optimum temperature.
If you've had a frozen-foam-topped Kirin beer from Dodger stadium, you understand its genius. A plastic cup of ice-cold beer is topped with a swirl of frozen beer foam. The foam seeps into the beer below, keeping your brew cold. And now, you can make the foam at home.
The Japanese beer brand produced a small household version of the machine featured at the baseball stadium. It's called a beer slushie machine, but it doesn't exactly make slushies.
The machine blows cold air into the beer until it gets down to 23 degrees Fahrenheit. Then it dispenses a frozen foam to top your beer.
The machine was originally used by Kirin as a promotional item, but due to its popularity, the company is producing them for at-home use. They are being sold on a site called Japantrendshop.com for $100.
Each machine is battery powered and requires beer. Frosty mugs are not included.
And if you're still hoping for a beer slushie, you could always just fill an entire cup with the beer foam, and add a straw.
Understand the importance of a cold beer? Follow me on Twitter @Jenn_Harris_
---