Why the new Hooch app is the greatest deal in L.A.: $99 buys you 365 cocktails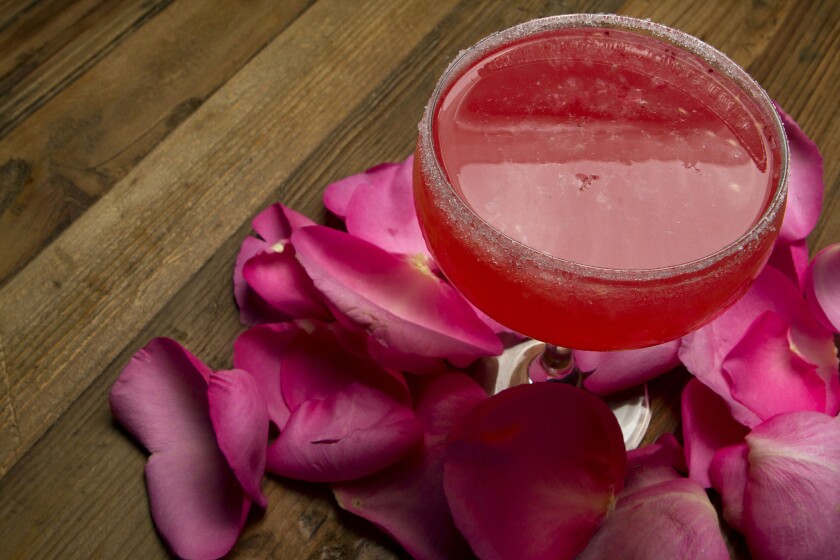 Want a free drink every night you go out? Hooch, a new members-only, subscription-based cocktail app, promises to buy its members a drink at a participating bar in Los Angeles or New York City, every night.
Here's how it works: To become a member, you'll need to pay $9.99 a month, or $99 for a year's membership. The membership is good for one drink a night at a participating bar, restaurant or wine bar.
For each bar there are typically three different specialty cocktails to choose from. Depending on the bar, there may be more cocktail choices, or a glass of wine or beer offered.
If you like a cocktail at one bar, you could potentially come back to that same spot every night. The only restriction is that it's one drink per night.
You can view the participating bars as a list or on a map and filter by distance and neighborhood.
In the Los Angeles area there are about 30 venues, including Shore Bar in Santa Monica, The London, State Social House and Bar Lubitsch in West Hollywood and the Golden Gopher downtown.
If a venue wants to participate, they have to apply, and need to be approved by the Hooch team before gaining a spot on the app. Venues do not pay to participate. The Hooch team also reaches out to bars to invite them to join the lineup.
According to language on the app, "On average our members spend $32 or more per visit in addition to their first complimentary drink. If 10 Hooch members visits a venue every day, in a month the venue can earn 10K or more revenue."
The company writes that it will also promote its partner venues through weekly newsletters and by hosting membership events at those venues.
"We are building a community of diverse individuals who are today's influencers and tomorrow's leaders in media, technology, finance, fashion, sports, entertainment and more," reads a section of the app describing its members.
Hooch was created by nightlife veteran Aleksey Kernes, tech industry expert Lin Dai and digital marketing entrepreneur Jared Christopherson.
The app has plans to launch in additional cities, including Miami and San Francisco later this year.
Hooch is available for download for iOs and Android users.
Sometimes a lush but always classy about it. Follow me on Twitter and Instagram @Jenn_Harris_
ALSO:
L.A.'s next big food hall is being built right next to LAX
Curious about gose-style beer? This California brewery has it.
How to get a seat at this fancy Sriracha and wine tasting event
---
Get our weekly Tasting Notes newsletter for reviews, news and more.
You may occasionally receive promotional content from the Los Angeles Times.