For Memorial Day weekend, Saucey booze delivery app comes with free bartender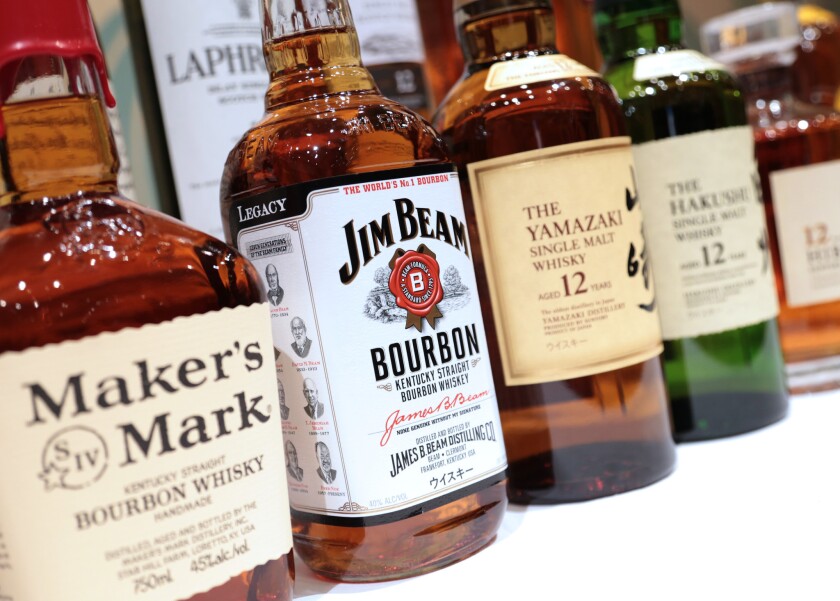 Can't get to the liquor store and need a bottle of tequila stat? There are apps for that. Including Saucey, a new liquor delivery app "that gets hooch to your house swiftly."
Order and pay for booze via the app and a Saucey driver will be dispatched to one of its more than 70 alcohol retailer partners, who will then deliver the liquor directly to you.
Because it's already purchased with the credit card attached to your Saucey account, you don't pay the delivery person anything (the delivery fee and tip are already included). (It's like the Uber of liquor delivery.) And attached to the delivered bottles are tags printed with quotes from literary drinkers such as Hemingway.
For Memorial Day weekend, Saucey will bring along bartenders for free to everyone who orders $400 or more to their house party this Saturday only, from 2 p.m. to 9 p.m.
This is how it works. The app provides house party packages. So if you want, say, margaritas, tap the $400 El Matador package in the app: all of the ingredients for margaritas, premium tequila shots and cervezas are delivered within 40 minutes. Then a bartender will set up a bar and serve drinks for an hour, for free.
Packages range from $400 to $800 and include a bartender for one hour:
El Matador: Margaritas, premium tequila shots and cervezas
Animal House: "Everything under the sun for a wild party"
The Speakeasy: Old fashioned, Manhattans, martinis, Scotch and Cognac
The One Percent: Grey Goose, Dom, Patron and Macallan 18 ("Binders full of women not included")
---