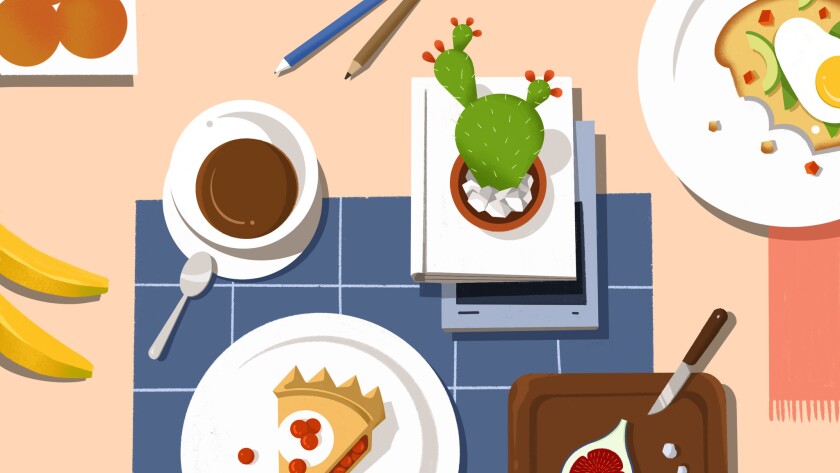 After a long and distinguished run, Counter Intelligence, our weekly newsletter that rounded up the best of our Food section, is entering a new chapter. Why? A couple reasons:
1. That rubric — the title — was Jonathan Gold's. And as much as we are and will try to honor his legacy, something about using those words without his words to back them up felt wrong.
2. Like gremlins in a swimming pool, we have multiplied. And with greater numbers come greater responsibility — I think Spider-Man said that — like the responsibility to do more than share headlines, to offer behind-the-scenes and off-the-page action and insights with you.
To that end, we have conscripted our industrious restaurant critics to take the wheel of the ship, and renamed her Tasting Notes. Every weekend they'll share stories, insights, links and more with you.
Get our weekly Tasting Notes newsletter for reviews, news and more from critics Bill Addison and Patricia Escárcega.
You may occasionally receive promotional content from the Los Angeles Times.
Will Bill Addison finally write up the brand of yogurt that everybody at the office has heard him talk about for months? In good time. Will Patricia Escárcega tell us what L.A. tortillas stand up to — or can passably stand in for — those of Hermosillo, of which she wrote so brilliantly? I hope so (and am probably abusing my position by asking them for things I want to know more about in a post about their new newsletter!).
But this ability to abuse them is not limited to me nor conferred by my title: We are adding an "Ask the Critics" section to the newsletter, wherein they will answer questions submitted via email, Twitter or pigeon, assuming your pigeon can get past the security guards at the new Times headquarters, which is hard to do sometimes even when you work here.
I hope you will sign up for the (totally free, you don't have to be a subscriber or anything, though really, I need this job, so please consider doing so just for my well-being) newsletter. If you're already signed up to to Counter Intelligence, firstly thank you and, second, you don't have to do anything, we'll handle the transition for you.
---