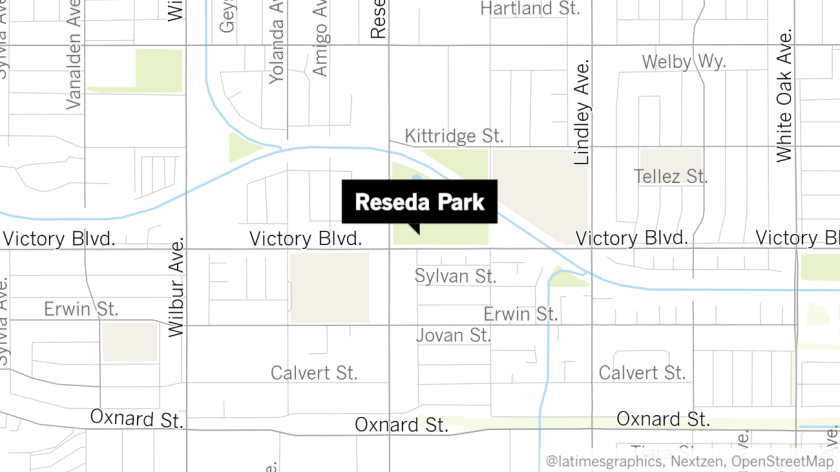 A 64-year-old Van Nuys man has died several days after he was stabbed while sleeping on a picnic table at Reseda Park.
On June 20 about 6:50 a.m., LAPD officers responded to a call near Etiwanda Avenue and Kittridge Street at Reseda Park and found the man bleeding from his abdomen.
The man told the officers that he was homeless and that he'd been sleeping on the table. He woke up with serious pain in his abdomen and noticed he'd been stabbed and was bleeding, according to the LAPD.
The Los Angeles Fire Department took the man to a hospital, but on Tuesday, he died five days after the attack.
Los Angeles police are asking anyone with information about the stabbing to contact Det. Steve Castro at the LAPD's Valley Bureau homicide unit at (818) 374-1925. During nonbusiness hours, or on weekends, people may call (877) 527-3247.
The man was the second homeless person to be killed this year in a public park in the San Fernando Valley.
In January, Bradley Kavika Hanaway, 34, was shot and killed as he slept at the Valley Plaza Recreation Center in North Hollywood, according to the LAPD.
Last week, police went throughout the Valley in search of documented members of the Mara Salvatrucha gang, or MS-13, who they believe are responsible for Hanaway's death.
No information was released regarding a motive in the killing of the homeless man in Reseda.
---