United flight from LAX lands safely in Sydney after mayday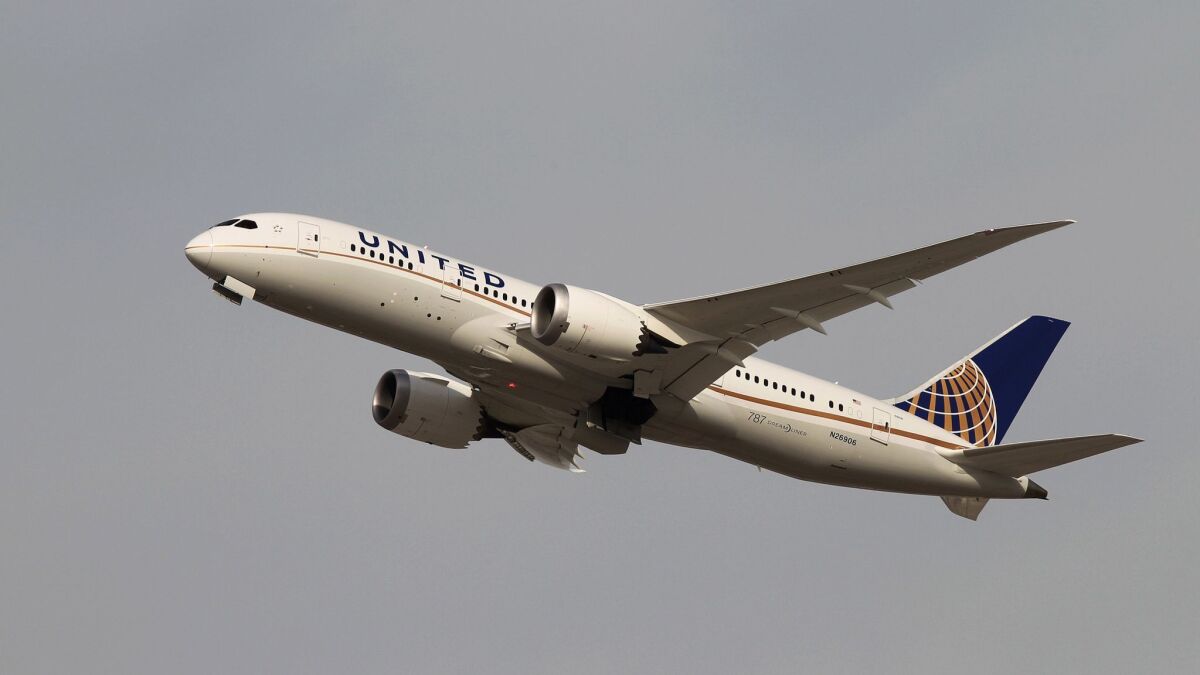 Reporting from Canberra, Australia —
A United Airlines flight from Los Angeles landed safely in Sydney on Thursday after the pilot warned the plane was running low on fuel, officials said.
The U.S. airline said in a statement that Flight 839 landed safely at Sydney International Airport "following a mechanical issue."
"The aircraft taxied to the gate and all customers disembarked normally," the statement said.
Sydney emergency services radioed that the airliner, which United said was a Boeing 787 containing 180 passengers and 14 crew, "has fuel issues and has issued a mayday."
Australian Civil Aviation Safety Authority spokesman Peter Gibson said the airliner was given priority to land, but had not been in danger.
"There's an international standard that requires that once you get down to your fuel reserve in a flight that you have to declare what is called a 'fuel mayday,'" Gibson said.
"What that tells air traffic control and aircraft in the area is that you need priority to come in. It doesn't mean you're running out of fuel, you've still got plenty of fuel left, but it's a precaution to say: 'I'm down to my reserve and I need to come in as quickly as can be arranged,'" Gibson added.
Gibson said stronger headwinds than were forecast for the 7,500-mile flight across the Pacific could burn more fuel than planned.
Police said a full emergency response was activated at the airport "after a pilot reported a problem."
Some major roads surrounding the airport were closed as a precaution, a police statement said.
Nine Network television reported that one of its journalists, Liz Hayes, was aboard the plane and had been unaware that there had been any problem.
The stories shaping California
Get up to speed with our Essential California newsletter, sent six days a week.
You may occasionally receive promotional content from the Los Angeles Times.