Passengers say bus driver tried to kidnap them, but police say he just got lost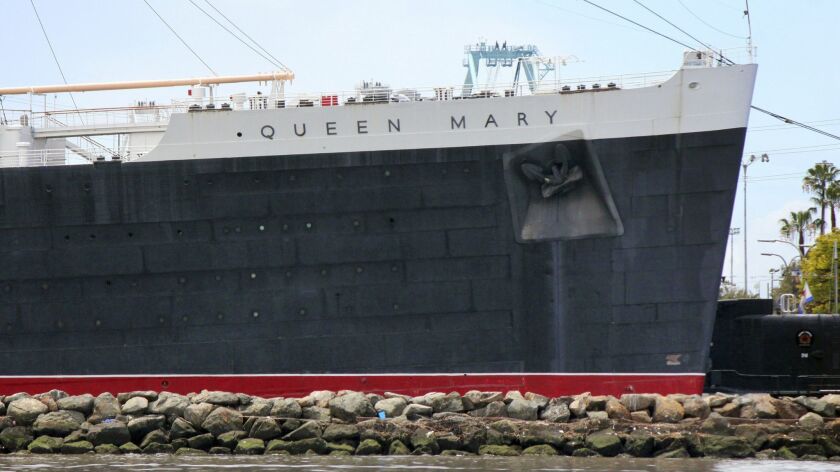 Passengers bound for the Queen Mary in Long Beach who were taken on a wild ride to Carson on Thursday night said they thought the driver was trying to kidnap them, but police said Friday the man had just gotten lost.
Instead of transporting patrons to the Queen Mary's Dark Harbor Halloween celebration, James Lee, 60, of Los Angeles, took a wrong turn and steered the shuttle bus north.
Carol Sanchez, a Rosemead resident, was one of several people on the bus who called 911 after Lee refused to turn around or pull over.
"I thought, 'OK, are we going to die now?' " Sanchez said, crying as she recounted the experience.
Sanchez said she and several others began jumping out of the windows after Lee refused to let them off the bus.
"It was exactly like from a nightmare movie," she said.
Long Beach police and Los Angeles County sheriff's deputies met the bus at East Del Amo Boulevard and South Central Avenue in Carson about 8 p.m. Thursday following the 911 calls, which also reported an altercation on the shuttle.
Authorities said Lee had become disoriented because of street closures in the area and ended up in Carson, nearly 10 miles from his destination.
"We understand how this situation evolved into fear, causing passengers to climb out of the bus," Long Beach police spokesman Benjamin Hearst said. "However, through their investigation, detectives learned the driver was simply lost."
But passengers insist the driver's attitude was more nefarious. Katie Tyler of Torrance said riders initially joked about the detour, but panic set in when the driver became aggressive, assertively telling people to sit down and refusing to open the doors to let them out.
When the bus stopped at a red light, Tyler followed others scrambling out of the windows and landed on her side on the pavement. When the light turned green, the driver accelerated, she said, despite people still climbing out of windows and shouting at him to stop.
"My whole arm is black, blue and purple," Tyler said. "I look like I got abused."
Passengers said the driver punched one man in the stomach during the chaos. Lee was arrested on suspicion of battery but was released pending further investigation, Hearst said.
Police said Lee told officers he and the man got into a verbal altercation because the rider had tried to board the bus with an open alcoholic beverage.
The Queen Mary said it was investigating the incident.
"We are working with all parties involved to learn more about the incident with this vendor, and will provide updates as more information develops," it said in a statement Friday. "The safety and security of our guests are paramount."
Times staff writer Brittny Mejia contributed to this report.
alejandra.reyesvelarde@latimes.com
Twitter: @r_valejandra
---
The perils of parenting through a pandemic
What's going on with school? What do kids need? Get 8 to 3, a newsletter dedicated to the questions that keep California families up at night.
You may occasionally receive promotional content from the Los Angeles Times.