Man sentenced to 26 years in prison for killing former reality show contestant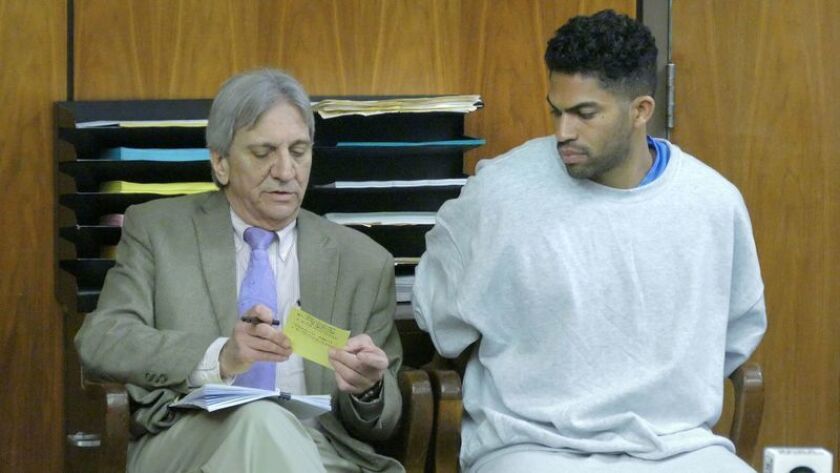 A Lennox man was sentenced to 26 years to life in prison Monday for killing a former reality TV show contestant with whom he was having an affair, prosecutors said.
Jackie Jerome Rogers, 36, was convicted of murder in September in the bludgeoning death of Lisa Marie Naegle, whose body he buried in a shallow grave in his backyard, the Los Angeles County district attorney's office said.
Naegle, 36, had appeared on the E! reality show "Bridalplasty" and was Rogers' nursing teacher at West Los Angeles College. The two were having an affair before Naegle was slain, her sister said.
Rogers killed Naegle in December 2016 after the two left a birthday party at the Alpine Village restaurant, the district attorney's office said.
Naegle called her husband about 2:30 a.m. and told him she would be grabbing food on her way home. But she never returned to her house or showed up to teach her next nursing class.
Prosecutors said Rogers struck Naegle at least eight times with a hammer in his car. He then took her to his home, carried her to his backyard and hit her twice more with the hammer to make sure she was dead before covering her body with dirt and manure, according to a news release by the district attorney's office.
Rogers tried covering up the killing by disposing of Naegle's belongings and washing her blood and tissue off the hammer and his car, authorities said.
alejandra.reyesvelarde@latimes.com
Twitter: @r_valejandra
---
The stories shaping California
Get up to speed with our Essential California newsletter, sent six days a week.
You may occasionally receive promotional content from the Los Angeles Times.