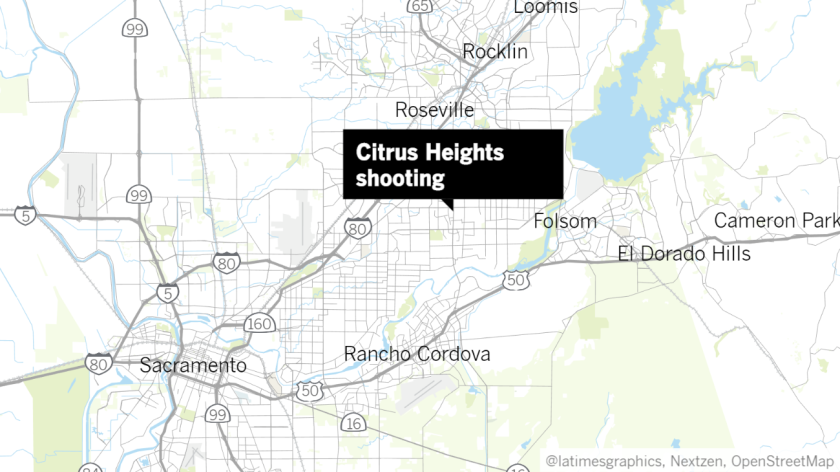 Police shot and killed a man Tuesday evening in Northern California after authorities said he fired at an officer and shot his K-9 partner in the face.
Deputies responded to a report of shots fired at Sunrise Boulevard and Arcadia Drive in Citrus Heights around 7:32 p.m. and located a man who then fired a handgun at officers, the Citrus Heights Police Department said in a release.
The shooter struck one of the officers in the torso, but the bullet passed through his uniform shirt and he was not injured. The officer's K-9 partner, however, was shot in the face.
Officers returned fire, and at least one shot the suspect, police said. Fire personnel then responded to the scene near Sunrise Mall and pronounced the gunman dead at the scene. His name had not been released as of Wednesday morning.
The department said the officer and K-9 were transferred to hospitals and are expected to make a full recovery.
A bystander also was taken to a hospital with minor cuts from broken glass when a car windshield was struck by a bullet, police said.
The area surrounding the location is expected to remain closed during the investigation. Officers involved in the shooting will be placed on paid administrative leave, in accordance with police shooting protocol, authorities said.
---