San Francisco terror suspect planned to funnel people onto Pier 39 to shoot them, FBI alleges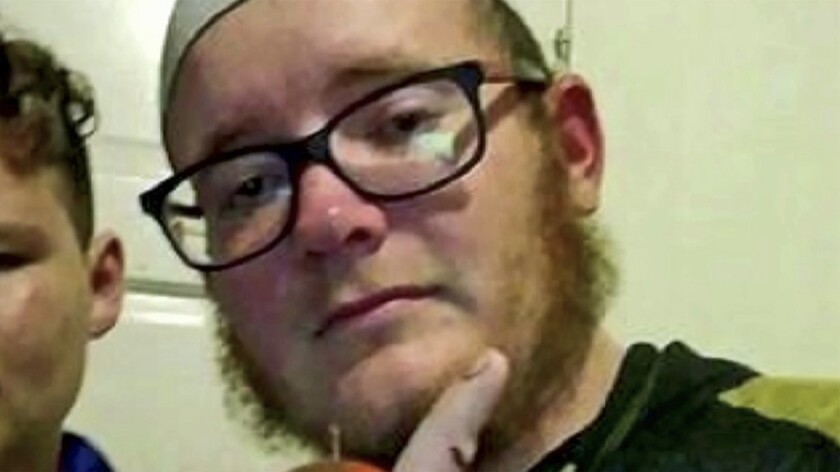 Everitt Aaron Jameson had a plan: He would travel to a remote campground in the mountains, where he would build explosives out of PVC pipe, gunpowder and nails.
He said he would store the bombs in his Modesto home, federal officials alleged, before using them in an attack on San Francisco's Pier 39 that would involve funneling people into an area and shooting them with an assault rifle.
Jameson, a tow truck driver and former Marine who liked pro-terrorism posts on Facebook, laid out his plot during a December meeting with an undercover FBI employee he believed worked for Islamic State's top leader.
Christmas Day, Jameson told the agent, would be the perfect day to carry out the attack. He told the agent he needed timers and remote detonators, and said he didn't need an escape plan because he was "ready to die," the FBI alleged.
A federal grand jury Thursday indicted the 26-year-old man on terror charges, accusing him of one count each of attempting to provide material support and resources to a designated foreign terrorist organization and distributing information relating to destructive devices.
Jameson is scheduled to be arraigned Friday. His federal defender could not be reached for comment.
Federal agents launched an investigation several months ago when an informant tipped them off to Jameson's suspicious online activity. On Facebook, he liked and loved pro-Islamic State posts, including an image of Santa Claus standing in New York with dynamite above the caption: "ISIS post image of Santa with dynamite threatening attack on New York."
In December, federal agents began communicating with Jameson on social media, at one point telling him "the Sheikhs" wanted to know how he was able to help.
"I can suit up and take myself to our brothers. Or whatever they need done here," he told one agent. "I am ready. Give the word and it shall be done."
A few days later, a second FBI employee set up an in-person meeting with Jameson. There, Jameson suggested he was well-versed in constructing bombs and said, "We need something along the lines of New York or San Bernardino," according to court records.
Authorities believe he was referencing the Halloween truck attack in Manhattan that killed eight people and the 2015 terrorist attack in Southern California that left 14 people fatally shot.
At some point after the meeting, Jameson told the agent he had reconsidered and said, "I also don't think I can do this after all."
FBI agents searched Jameson's home last month and found a Dec. 16 note signed by Abdallah abu Everitt ibn Gordon al-Amriki, which in part said, "I Abdallah [abu] Everitt ibn Gordon have committed these acts upon the Kuffar [non-Muslims], in the name of Dar al Islam [the Muslim world], Allahu Akbar!"
"You've Allowed Donald J Trump to give away Al Quds [Jerusalem] to the Jews. Both You and he are wrong, it belongs to the Muslemeen [Muslims]," the letter allegedly said. "Long Live Isil, Long Live Abu Bakr al-Baghdadi."
Authorities also seized firearms and ammunition from the home.
If convicted as charged, authorities said, Jameson faces up to 20 years in federal prison.
alene.tchekmedyian@latimes.com
Twitter: @AleneTchek
---
The stories shaping California
Get up to speed with our Essential California newsletter, sent six days a week.
You may occasionally receive promotional content from the Los Angeles Times.