Suspect in killing of cop was in U.S. illegally, officials say. Trump cites case in push for border wall
The man suspected of fatally shooting a police officer in Stanislaus County was in the country illegally, officials said Thursday.
Authorities have identified a suspect in the case but are not releasing his name.
"We will relentlessly continue to hunt our suspect down and bring him to justice so … that we can bring closure to this community and this police department," said Stanislaus County Sheriff Adam Christianson.
President Trump weighed in on the case Thursday, saying it showed the need for a crackdown on illegal immigration.
"There is right now a full scale manhunt going on in California for an illegal immigrant accused of shooting and killing a police officer during a traffic stop. Time to get tough on Border Security. Build the Wall!" Trump tweeted.
Authorities did not provide details about the suspect's immigration history but said he was not from the area where the shooting occurred. They think he is still in Stanislaus County.
U.S. Immigration and Customs Enforcement was unable to provide any information about the man's immigration status because ICE's public affairs officers are out of the office for the duration of the government shutdown.
At 12:57 a.m. Wednesday, authorities said, Newman Police Cpl. Ronil Singh, 33, radioed that he was pulling over a vehicle at Merced Street and Eucalyptus Avenue in Newman. Minutes later, they said, he called out "shots fired" over the radio.
"It was a gunfight," Christianson said. "Cpl. Singh absolutely tried to defend himself and stop this credible threat."
The officers who responded found Singh had been shot and the motorist he stopped was gone. Singh was taken to a hospital, where he died.
The Sheriff's Department recovered a gray, extended-cab Dodge Ram pickup that was seen in the area at the time of the shooting and was linked to the suspect, Christianson said.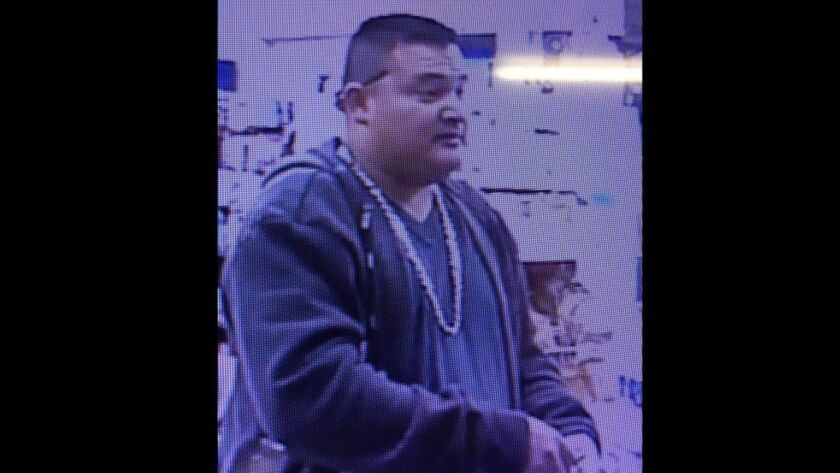 Newman Police Chief Randy Richardson was emotional as he addressed reporters in a news conference Thursday, describing Singh as a man fascinated with law enforcement and with a dream to serve his country.
Richardson said Singh was with his K-9 partner, Sam, when the shooting happened. When the dog was found in Singh's patrol car, she was unharmed and wearing a Mrs. Claus dog costume.
"It's just the kind of guy he was," he said. Singh "did little things like that to bring smiles to people's faces."
On Wednesday, Gov. Jerry Brown ordered flags at the Capitol be flown at half-staff following Singh's death.
"Our hearts are with the entire community of Newman and law enforcement officers across the state who risk their lives every day to protect and serve the people of California."
Singh, a native of Fiji, started working for the Newman Police Department in 2011. He previously worked with the Merced County Sheriff's Department. He is survived by a wife and young son.
Anyone with information about the shooting can call (209) 525-7202.
Times staff writer Alejandra Reyes-Velarde contributed to this report.
Twitter: @hannahnfry
Twitter: @brittny_mejia
---
For reporting and exclusive analysis from bureau chief John Myers, get our California Politics newsletter.
You may occasionally receive promotional content from the Los Angeles Times.