Orange County teen found guilty in mother's stabbing death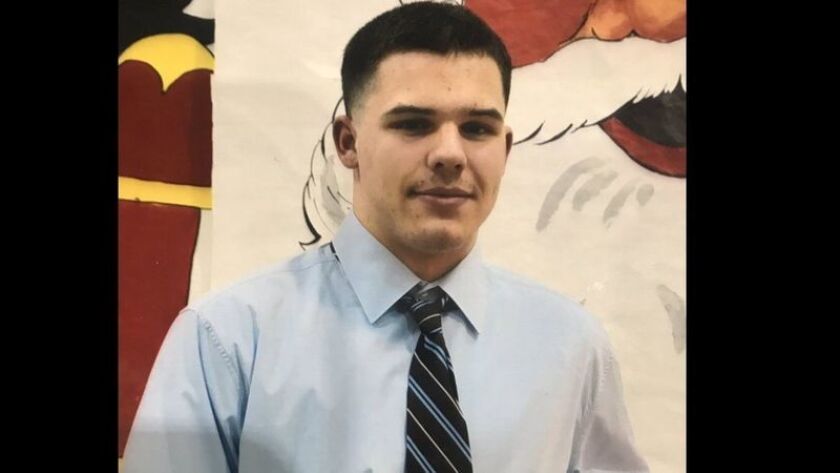 An Orange County teenager who briefly escaped from juvenile hall while on trial for killing his mother was found guilty of voluntary manslaughter Wednesday in the woman's 2017 stabbing death.
Superior Court Judge Douglas J. Hatchimonji ruled that Ike Souzer, 15, was guilty of a felony count of voluntary manslaughter, rather than the murder charge that had been filed by prosecutors.
Hatchimonji did not say why he found Souzer guilty of the lesser charge, a move that frustrated prosecutors. The Orange County district attorney's office plans to file a motion to compel the judge to divulge his reasoning publicly.
"Given the fact that this case was required to be held in public, and all of the evidence was presented in public, the judge's decision and his rationale for making the decision should absolutely be made public," said Orange County Dist. Atty. Todd Spitzer. "The public has a right to know what is happening in their courtrooms when it is a public proceeding, including juvenile court."
Souzer's attorney, David Hammond, told the Orange County Register that while he did not agree with Hatchimonji's ruling, he felt the judge was thoughtful in his decision to find Souzer not guilty of murder.
"There was clear evidence that Ike acted in self-defense after years of abuse by his mother," Hammond told the newspaper. The lawyer could not be reached Thursday for further comment.
Souzer faces a maximum 12-year sentence during a hearing on July 30, but given that he was charged as a juvenile, he cannot be held past the age of 25, according to the D.A.'s office. He also would serve his sentence at a juvenile facility instead of in state prison or a county jail.
Souzer made headlines in April when he escaped his locked room and scaled a perimeter fence around juvenile hall in Orange. He was on the run for less than a day before he was spotted at a McDonald's in Anaheim and taken back into custody.
Souzer has been in custody since May 2017, when authorities say he fatally stabbed his mother, Barbara Scheuer-Souzer, 48, in Garden Grove. The boy, who was 13 at the time, repeatedly stabbed the woman, then left her on the ground in front of their home in the 11000 block of Gilbert Street, Garden Grove police Lt. Carl Whitney said.
Whitney said that when police found her, Scheuer-Souzer was still alive and identified her son as her attacker. She died hours later at a hospital.
Detectives arrested the boy in a parking lot about a half-mile away, and he showed officers where he had buried the knife used in the killing, Whitney said.
Even before the fatal stabbing, authorities were familiar with the teen, who is said to be autistic but is high-functioning. Police had searched for Souzer three weeks earlier when he ran away from home.
Souzer's family shared his photo on Facebook at the time in an effort to find him and suggested that he might have gone to a bike or skate park. They wrote that the boy was not violent. He was found in Pomona days later.
Twitter: @Hannahnfry
---
The stories shaping California
Get up to speed with our Essential California newsletter, sent six days a week.
You may occasionally receive promotional content from the Los Angeles Times.