Newsletter: L.A. restaurant reviews, CDMX pizza
Good morning. It's a cold and rainy weekend here in Los Angeles, thus a good time to read about food (or television), make a pot of soup, and maybe venture out to try a new restaurant. This week we have particular suggestions, as our two new restaurant critics, Patricia Escárcega and Bill Addison, have pushed their first reviews through the pass. So check out their takes on a taqueria in Boyle Heights and a new bakery and restaurant on Fairfax, respectively, and get to know them, as we have, and welcome them to our pages and our city.
We have a story about the pizza scene in Mexico City — chile relleno pizza, carnitas on your pie — that will likely have you dreaming of a trip south, or at least eyeing the chapulines at Guelaguetza with new interest. And we also have a farewell to a local tortilla maker, and restaurant news that includes a new spot with well over a dozen tacos on the menu. Enjoy the weekend.
SHAWARMA TACOS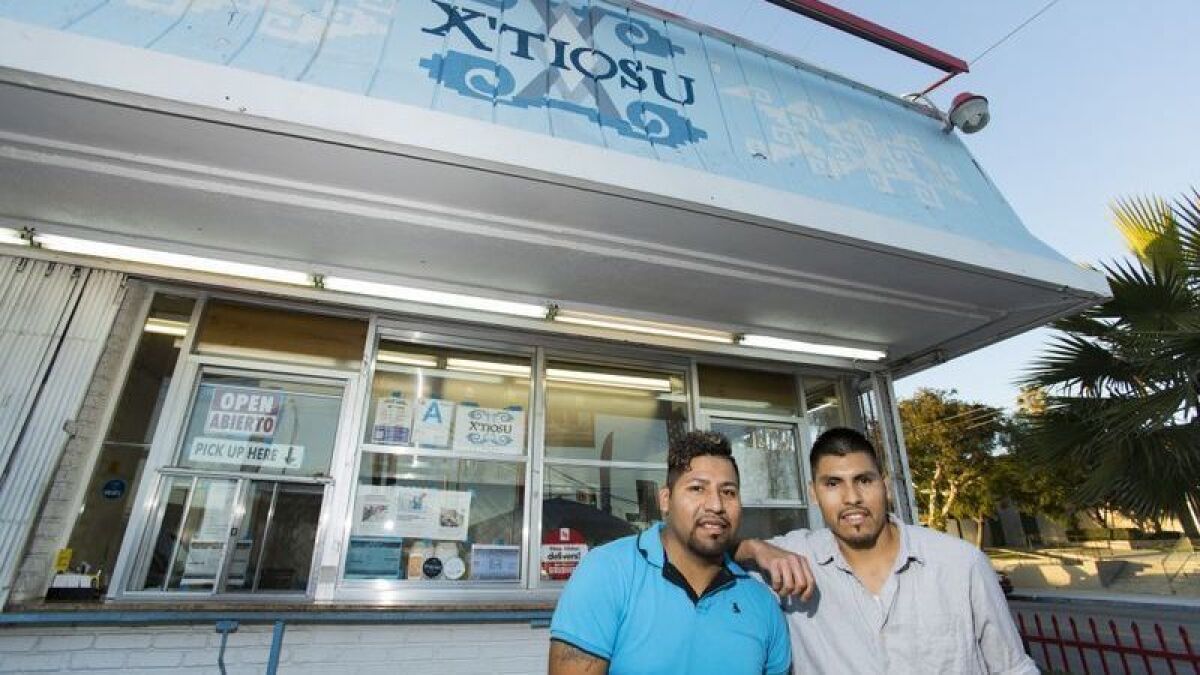 A taqueria in Boyle Heights is Patricia's first review. The casual Oaxacan-Lebanese restaurant X'tiosu Kitchen showcases chicken shawarma tacos, plus a version of tabbouleh with nopales. And for Patricia's own backstory, read our Q&A with the critic.
LIFE OF PIE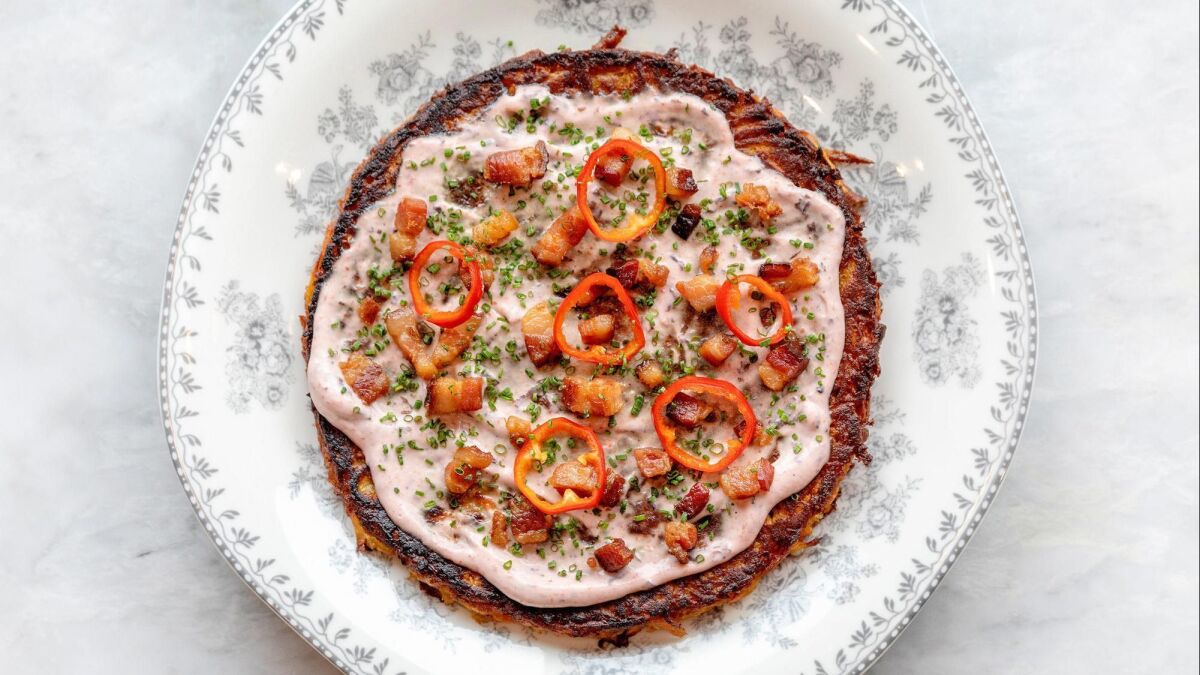 This week Bill considers Fiona, the newish bakery and restaurant from pastry chef Nicole Rucker and chef Shawn Pham. Fiona is both bakery and restaurant, so: pies, baked goods and a menu that includes beef stew and enormous savory pancakes. And for little more about Bill, read our Q&A with the critic.
THE SLICES OF MEXICO CITY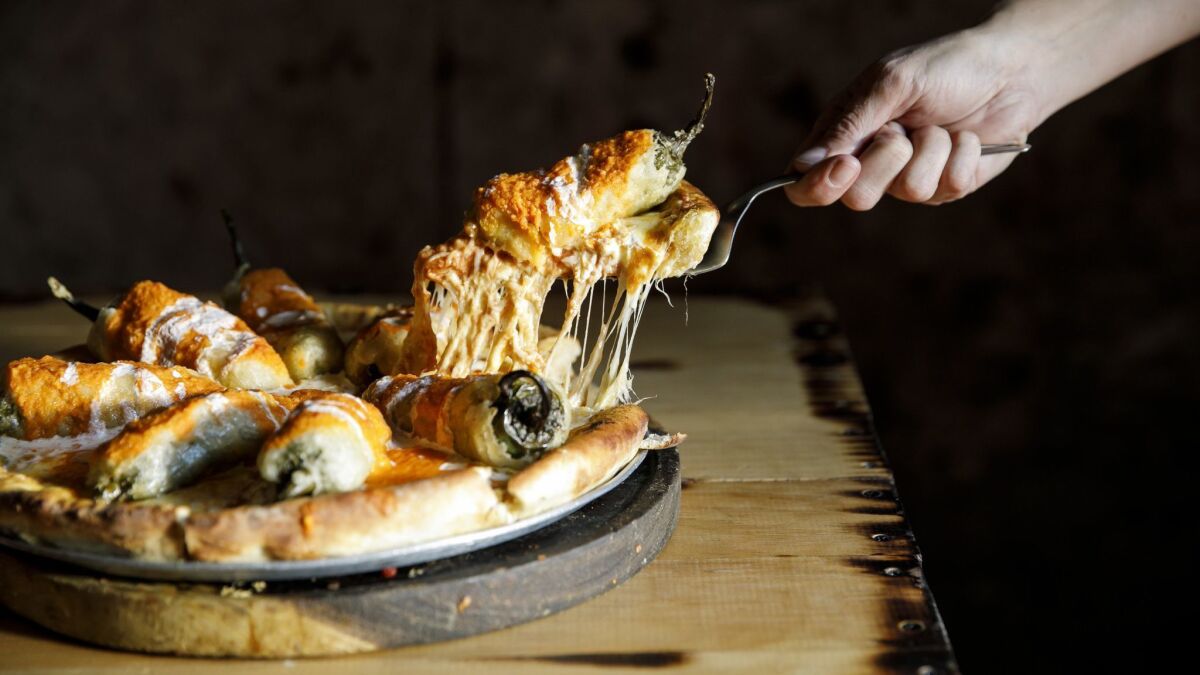 What to do when translating an archetypal dish from one culture to another? Make it your own. So these days the pizzas in Mexico City, writes Carolina Miranda, are topped with huitlacoche, chapulines, chilaquiles and refried beans.
GOODBYE TO A TORTILLA MAKER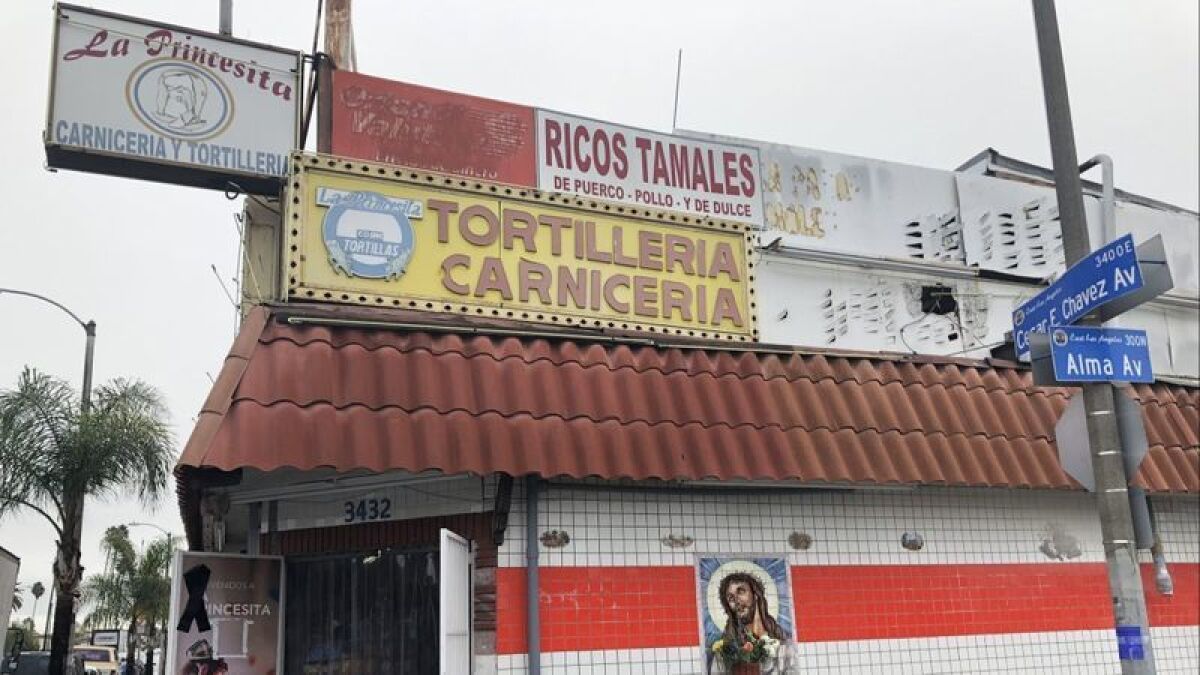 Francisco Ramírez, owner of pioneering East Los Angeles tortilleria La Princesita, has died at 64, writes Gustavo Arellano. Ramírez started his business as a teenager, and his tortillas came to be used by some of the city's prominent Mexican American chefs.
19 TACOS
Máquina Taco, as Hadley Tomicki reports, is up and running in Pasadena, serving 19 different kinds of tacos, as well as duck and egg breakfast burritos, tortas and rice bowls. In other restaurant news, there's a new Italian sandwich place in DTLA, and Jones Coffee Roasters is taking over the former home of Moo on Mission in South Pasadena.
Our 101 Restaurants We Love list for 2018 is out. The list incorporates restaurants and trucks from around Los Angeles and Orange County, in alphabetical order (no rankings this year). Plus, there's a bonus list of 10 classic restaurants.
Check us out on Instagram at @latimesfood.
And don't forget the thousands of recipes in our California Cookbook recipe database.
Feedback? We'd love to hear from you. Email us at food@latimes.com.
---