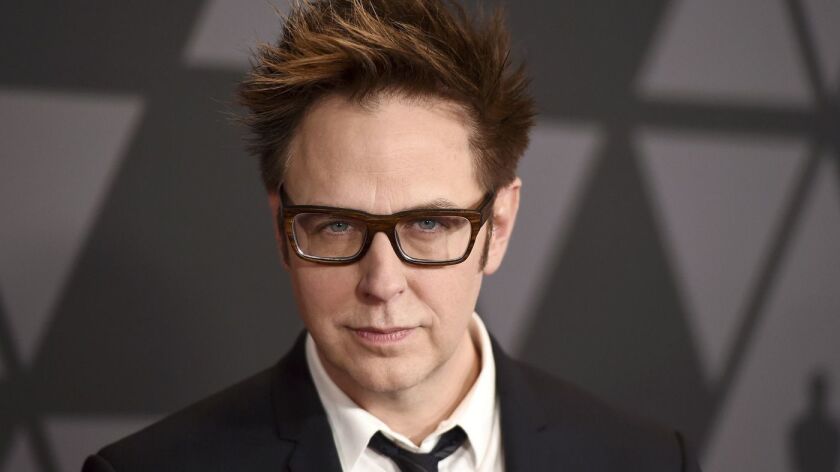 Good morning, and welcome to the Essential California newsletter. It's Thursday, Aug. 2, and here's what's happening across California:
TOP STORIES
Once indulgent of major talent, studios and corporations are reacting to social media storms swiftly and radically. ABC fired Roseanne Barr in May after a racist tweet about Valerie Jarrett, a former advisor to President Obama. Paramount Pictures recently axed television president Amy Powell after she allegedly made offensive comments about black women during a conference call. And days after jokes that "Guardians of the Galaxy" director James Gunn tweeted a decade ago about rape and pedophilia resurfaced, Disney fired him from the "Guardians" franchise. Los Angeles Times
Fire, fire everywhere
Authorities said they did everything they could to alert residents to the coming danger of the Carr fire in Redding — using social media, reverse 911 calls and public announcements. But, officials acknowledged, there may have been shortfalls given the ferocious nature of the fire that night. With temperatures ever warming and blazes burning faster and hotter, officials and experts say California needs to figure out how to improve its emergency alert system. Los Angeles Times
-- As fire crews struggled to gain containment on more than a dozen wildfires raging across California Wednesday, Gov. Jerry Brown told reporters that large, destructive fires would probably continue and cost the state billions of dollars over the next decade. Los Angeles Times
-- Searing temperatures plagued many parts of Southern California during the month of July as a massive heat wave set records in Death Valley, Los Angeles, Long Beach and other areas, according to the National Weather Service. Los Angeles Times
A victory for "sanctuary" cities
A federal appeals court decided 2-1 Wednesday that the Trump administration may not withhold federal funds from California's immigrant-friendly "sanctuary" cities and counties. The U.S. 9th Circuit Court of Appeals upheld a district judge's ruling in favor of San Francisco and Santa Clara County, which sued over the administration's threats to withhold money to jurisdictions that have passed laws limiting local law enforcement cooperation with federal immigration authorities. But the court removed a nationwide injunction issued by the judge, concluding that there was not enough evidence presented so far to justify it. Los Angeles Times
More turmoil at USC
A donation to USC from a political campaign fund of Los Angeles County Supervisor Mark Ridley-Thomas sparked an internal investigation by the university, which ultimately referred the matter to federal prosecutors. The $100,000 gift, sources said, ended up going to an outside nonprofit organization run by his son, former assemblyman Sebastian Ridley-Thomas. Los Angeles Times
Get the Essential California newsletter »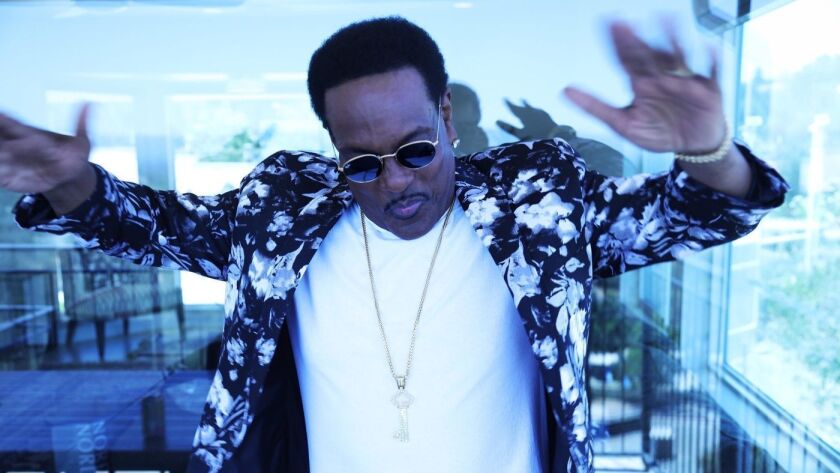 L.A. STORIES
Scooter wars: A Los Angeles city councilman said the zippy electric scooters that have popped up on street corners and sidewalks across Southern California should be banned in L.A. until the city begins issuing permits to the companies providing them. Los Angeles Times
Plus: Bird scooters have been removed from Newport Beach under threat of criminal prosecution. Los Angeles Times
What's up at USC? The "disposition" of deposed USC President C.L. Max Nikias: Exactly when does his resignation kick in? Los Angeles Times
That election-day snafu: Incompatible software was one of the reasons that 118,000 people were left off Los Angeles County voter rosters on election day in June, according to an outside review released Wednesday. Los Angeles Times
IMMIGRATION AND THE BORDER
South of the border: Trump says Mexico's violence is a threat to the U.S. Here are three ways the U.S. helps drive that violence. Los Angeles Times
POLITICS AND GOVERNMENT
On the ballot: Opponents of expanding rent control in California raised nearly $10 million through the first half of this year, the beginning of what's expected to be one of the costliest fights on the state's November ballot. Los Angeles Times
Case closed: Legislative officials said Wednesday that they had closed the case on sexual harassment complaints against a former high-ranking Assembly staff member, six months after disclosing earlier allegations against him and other top staffers. Los Angeles Times
Curveball: The activists behind the "Calexit" proposal to cleave California are scrapping their old plans in favor a new secessionist proposal, one that would create what organizers call an "autonomous native nation" within a new independent state. Los Angeles Times
Following up: California lawmaker Matt Dababneh, who resigned after two women accused him of sexual harassment, transferred more than a million dollars into a 2022 lieutenant governor committee account this spring. Sacramento Bee
CRIME AND COURTS
See you in court: The family of a woman fatally shot by police during a standoff with a man who held a knife to her throat outside a Van Nuys homeless outreach center in June has filed a wrongful-death claim against the city, alleging that officers at the scene "negligently discharged" 18 rounds without properly assessing the circumstances. Los Angeles Times
Settled: An Irvine call-center company has agreed to pay $3.5 million to settle allegations of sexual harassment toward both male and female workers detailed in a lawsuit brought by the U.S. Equal Employment Opportunity Commission on behalf of a former employee. Los Angeles Times
New culture, new laws: After a year of horror stories from women about alleged sexual misconduct at the hands of powerful men such as producer Harvey Weinstein and talk-show host Charlie Rose, California lawmakers are poised to revise a 1994 sexual harassment law to make clear it applies to producers and directors. Bloomberg
#TBT: Robert Mueller and the San Francisco hash bust of 1978. San Francisco Chronicle
THE ENVIRONMENT
Great story! In the California desert, a farm baron is building a water and energy empire. Desert Sun
CALIFORNIA CULTURE
In it to win it: How Charlie Wilson became an old soul in demand — and why he's finished with R. Kelly. Los Angeles Times
New director, more problems: Now that the Museum of Contemporary Art has named Klaus Biesenbach the sixth director in its 39-year history, expect three immediate responses: Celebrity hipsters will be thrilled, the art world will do a collective eye-roll, and everyone else will just have to cross their fingers and hope for the best. Los Angeles Times
Smelly: A reeking "corpse flower" is poised to bloom at the Huntington Library. Los Angeles Times
Exciting: The stakes are high for the film "Crazy Rich Asians." The Hollywood Reporter
CALIFORNIA ALMANAC
Los Angeles area: sunny, 87, Thursday; sunny, 86, Friday. San Diego: sunny, 80, Thursday and Friday. San Francisco area: sunny, 63, Thursday; sunny, 66, Friday. San Jose: sunny, 80, Thursday; sunny, 83, Friday. Sacramento: sunny, 93, Thursday; sunny, 96, Friday. More weather is here.
AND FINALLY
Today's California memory comes from Roger Shimatsu:
"A Story Handed Down From My Father: I was about 3 years old in the fall of 1945, and it was the year we returned from the internment camps after VJ Day. My Dad brought us back to his native state of California after a few years working in an Arkansas Japanese Relocation Camp and a machine shop in St. Paul. He didn't want to spend another winter in Minnesota. To celebrate his homecoming, he said he needed a drink, so into a bustling bar he went. The bartender said, 'We don't serve Indians.' As he turned to leave, my Dad raised his open right hand and said, 'How, Kimosabe.' Then he walked out. So close to war's end, Gene Masato Shimatsu was not about to announce to a room full of red-blooded Americans that he himself was an American but of Japanese descent. Regardless of all the tribulations, California was home, and home is where the heart is. Both Mom and Dad were born in the San Gabriel Valley, and it has always felt as if Southern California is my family's home with roots going back to Grandpa's U.S. arrival in 1905."
If you have a memory or story about the Golden State, share it with us. Send us an email to let us know what you love or fondly remember about our state. (Please keep your story to 100 words.)
Please let us know what we can do to make this newsletter more useful to you. Send comments, complaints and ideas to Benjamin Oreskes and Shelby Grad. Also follow them on Twitter @boreskes and @shelbygrad.
---