Newsletter: Today: 'Unsung Hero' or 'Gutless' Wonder?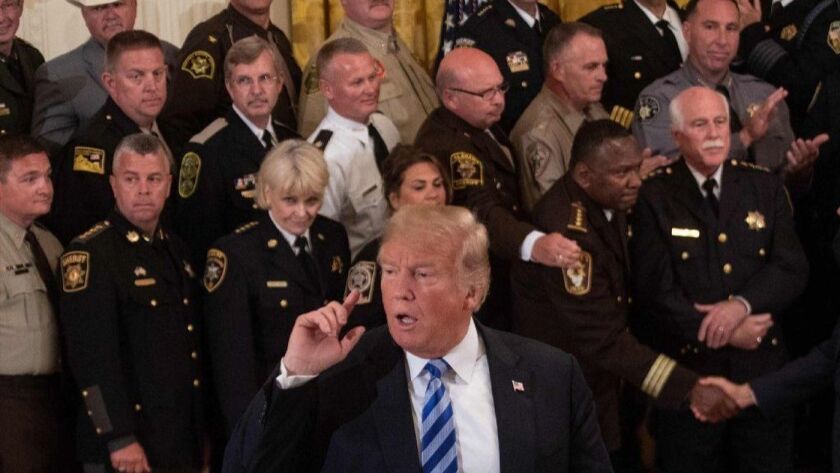 An op-ed in the New York Times from an unnamed Trump administration official has set off a firestorm.
TOP STORIES
'Unsung Hero' or 'Gutless' Wonder?
"Gutless" and "treason?" are some of the words President Trump has for an unnamed senior Trump administration official who wrote an opinion piece for the New York Times alleging that officials throughout the administration are working as "unsung heroes" to thwart the president's "ill-informed," "impulsive" and "erratic" instincts and "amorality." The author also says that members of Trump's Cabinet early on considered and rejected invoking the 25th Amendment to begin a process to remove him from office. Trump reacted angrily to the piece, questioning whether the source existed and demanding that the New York Times "turn him/her over to government at once!" It came just after excerpts released from Bob Woodward's book "Fear" portrayed "an administrative coup d'etat" and a "nervous breakdown" of the executive branch.
An Epic Ballot Box Battle Ahead
Control of Congress and perhaps Trump's fate are at stake in the midterm election, which is now a little more than eight weeks away. Polling, history and turnout in a number of recent elections suggest Democrats will be more highly motivated than Republicans come November. While Trump has proven to be unpopular and polarizing, the GOP has a big plus in its favor: a powerful national economy.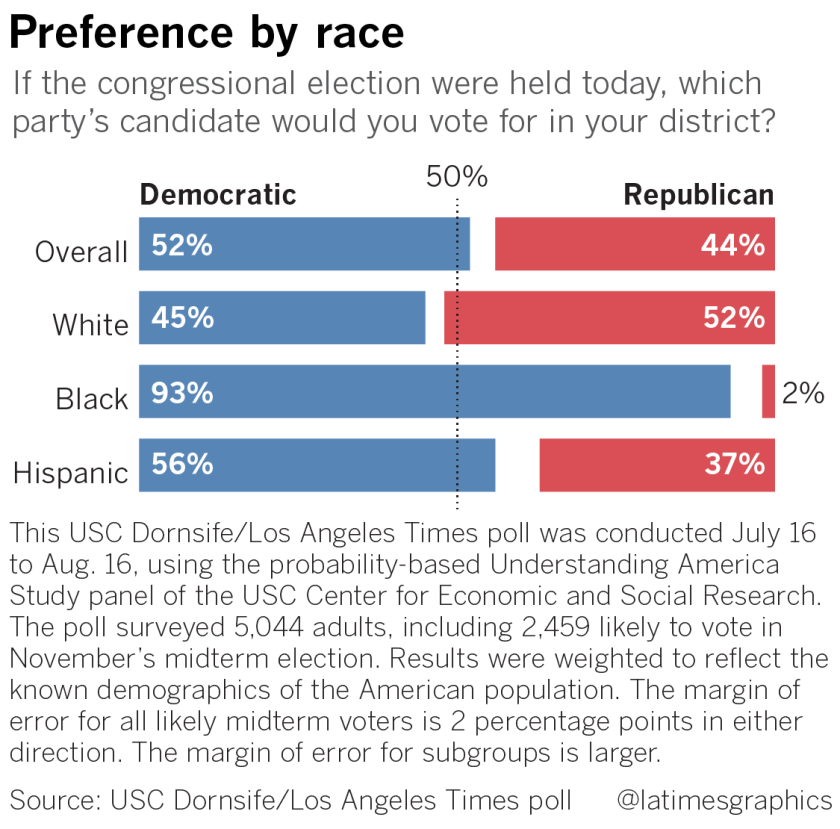 Decline to State
The president's fate also loomed large at Day 2 of the confirmation hearing for Trump Supreme Court nominee Brett Kavanaugh, who refused to detail his views on executive power, including whether a president can be ordered to answer questions in a criminal investigation. Kavanaugh also left uncertain his position on abortion but defended his broad view of gun rights and skepticism of federal regulatory agencies. The hearing continues today.
Social Responsibility
Kavanaugh wasn't the only one getting grilled on Capitol Hill. Facebook Chief Operating Officer Sheryl Sandberg and Twitter CEO Jack Dorsey heard plenty of complaints about their platforms from lawmakers, who hinted that industry regulations may be coming. Notably absent from the proceedings: Google, which declined to send its parent company's chief executive. Notably present, outside the hearing: InfoWars host Alex Jones, who tangled with Sen. Marco Rubio. Afterward, the Justice Department said Atty. Gen. Jeff Sessions would be looking into "a growing concern that these companies may be hurting competition and intentionally stifling the free exchange of ideas."
A Place to Call Home Temporarily
It was over budget and a couple months late, but the first in the city of L.A.'s string of multimillion-dollar temporary homeless shelters is set to open Monday in the El Pueblo historic district. The $2.4-million cluster of trailers, part of the city's A Bridge Home crisis housing project, will accommodate 45 people. Officials hope to open 15 bridge housing facilities by mid-2019.
Sign up to get Today's Headlines delivered to your inbox. »
MUST-WATCH VIDEO
-- L.A. County is launching a tracking program to find people with dementia and others who wander.
CALIFORNIA
-- L.A. voters will return to the ballot box again to decide when to hold local elections, to the tune of an estimated $3.1 million.
-- More than 23,000 Californians were registered to vote incorrectly by the state Department of Motor Vehicles. Those affected will soon receive notifications.
-- Fixing the Oroville Dam spillway wrecked by storms in 2017 will cost $1.1 billion, a $455-million increase from initial estimates.
-- Actress Asia Argento, who is under investigation by the L.A. County Sheriff's Department after allegations she had sex with a minor, is now accusing the young actor of sexually attacking her in 2013.
HOLLYWOOD AND THE ARTS
-- The Toronto International Film Festival, starting today, is filled with movies that reflect a charged sense of unease and uncertainty in the world.
-- Actor Michael B. Jordan is teaming with Warner Bros. to launch a policy on studio diversity and inclusion.
-- Bruce Springsteen on Broadway: He's aging just fine, in at least one writer's estimation.
-- A production of "The Diary of Anne Frank" with a mostly Latino cast brings a new vision and some controversy to the classic play.
CLASSIC HOLLYWOOD
French film noir has been called a "lost continent" of cinema, richly entertaining but rarely seen by American audiences. Critic Kenneth Turan says an eight-film series in Santa Monica, running today through the weekend, is a must-see.
NATION-WORLD
-- South Korean officials say North Korean leader Kim Jong Un has expressed faith in Trump's efforts to settle a nuclear impasse and demanded that his "goodwill measures" be met in kind.
-- A federal judge in Texas rejected a request from a group of Republican-led states to suspend the Affordable Care Act, but he extensively questioned attorneys about which provisions should survive.
-- Brothel owner and Republican Nevada Assembly nominee Dennis Hof is being investigated by state authorities in connection with sexual assault and rape allegations made over Labor Day weekend.
-- British officials accused Russia of barbaric behavior after authorities named two Russian military intelligence officers as prime suspects in the March poisoning of a former spy and his daughter.
BUSINESS
-- CBS Corp. board members and controlling shareholder Shari Redstone have been in talks that could lead to the departure of longtime Chief Executive Leslie Moonves, according to several knowledgeable people.
-- In a class-action shareholder lawsuit over Wells Fargo's unauthorized-accounts scandal, a federal judge has signed off on a $480-million settlement.
SPORTS
-- The Angels' effort to persuade star Mike Trout that he can win in Anaheim before his contract expires took a serious hit, when doctors recommended Shohei Ohtani undergo Tommy John surgery.
-- The NFL season gets underway tonight, as the Super Bowl champion Philadelphia Eagles play host to the Atlanta Falcons.
OPINION
-- Kavanaugh likened Supreme Court justices to "umpires." That's nonsense and he knows it, writes UC Berkeley School of Law's dean, Erwin Chemerinsky.
-- No, anonymous Trump administration official, you're not an "unsung hero." You're a coward.
WHAT OUR EDITORS ARE READING
-- Othea Loggan started working at Walker Bros. Original Pancake House in Wilmette, Ill., on March 30, 1964. Fifty-four years later, he is still bussing tables there. (Chicago Tribune)
-- Some journalists wonder whatever happened to Tucker Carlson. "Who thinks I've changed?" he says. (Columbia Journalism Review)
-- The Sicilian Mafia and its connection to citrus. (Aeon)
ONLY IN L.A.
Shawn Nee says he knows how to make one thing: double cheese smash burgers. Even then, "I don't believe anybody when they tell me they like the burgers. I'm not a cook." So how did a guy who holds down a union job on the TV game show "Let's Make a Deal" create the sensation called Burgers Never Say Die — and where did he come up with that name?
If you like this newsletter, please share it with friends. Comments or ideas? Email us at headlines@latimes.com.
---