Newsletter: Today: Sounding the Alarm on Climate Change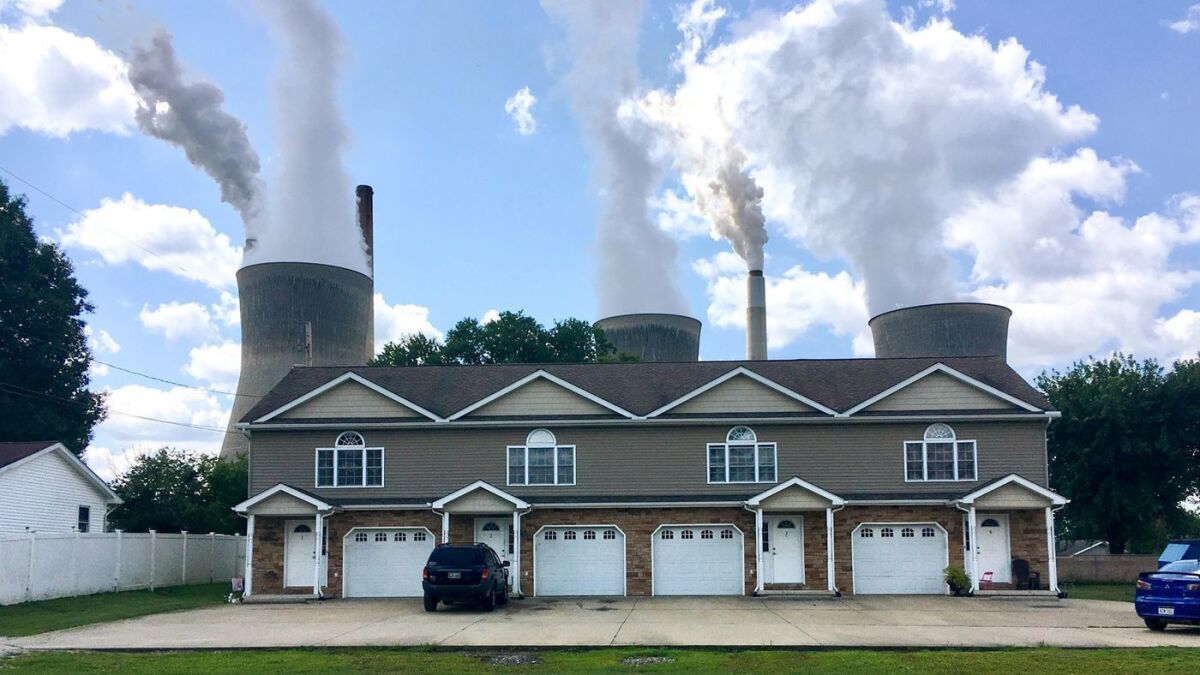 Scientists say some devastating effects of climate change will hit harder and decades sooner than previously expected unless swift action is taken.
TOP STORIES
Sounding the Alarm on Climate Change
Ninety-one top scientists have an urgent message: Climate change is not only real but also could reach a tipping point in a dozen years. The report, commissioned under the Paris climate accord that President Trump rejected, paints a grim picture for the relatively near future if dramatic steps aren't taken to cut back on fossil fuels and greenhouse gas emissions. Sound impossible? Not according to the two American scholars who were awarded this year's Nobel Prize in economics for studying climate change and sustainable growth.
It's All About That Base
With the midterm election four weeks from today, Trump has found an issue that resonates with his Republican base: the fight over Brett Kavanaugh. At a ceremonial swearing-in for the Supreme Court justice, Trump apologized "on behalf of our nation" to Kavanaugh and his family "for the terrible pain and suffering you have been forced to endure." The polarizing comments appear to be part of a larger strategy to stir the pot, with the thinking that it will help the GOP lock down key races for the Senate, even if it means Democrats take control of the House of Representatives.
More Politics
-- A chilly exchange between U.S. Secretary of State Michael R. Pompeo and China's foreign minister, Wang Yi, is the latest sign of sharply deteriorating relations between the world's two largest economies.
-- How much did Vice President Mike Pence's NFL walkout cost taxpayers? A new report dissects the records.
-- At his golf resorts in Scotland, Trump is still losing millions, according to the latest filings in the United Kingdom.
A Monumental Question, California-Style
Los Angeles marked its first celebration of Indigenous Peoples Day on the federal holiday known as Columbus Day, and Christopher Columbus was the guest of dishonor. At Grand Park, a statue of the explorer was kept hidden beneath a black box, ahead of its expected removal in the coming months. And in an echo of the debate over Confederate memorials, it's hardly the only monument to come under scrutiny. But as California reassesses its history, there's also the question: Where do you draw the line?
World Series or Bust
The Dodgers are headed to Milwaukee to face the Brewers on Friday after defeating the Atlanta Braves on Monday night. That means they'll be in the National League Championship Series for the third consecutive season — a franchise first. But as columnist Bill Plaschke writes, "Anything less than that elusive World Series championship would be considered a disappointment."
Sign up to get Today's Headlines delivered to your inbox. »
FROM THE ARCHIVES
Forty-five years ago today, Elvis and Priscilla Presley left L.A. County Superior Court in Santa Monica after a judge granted their divorce — still "smiling and smooching." Here's how Times photographer George Fry got the shot.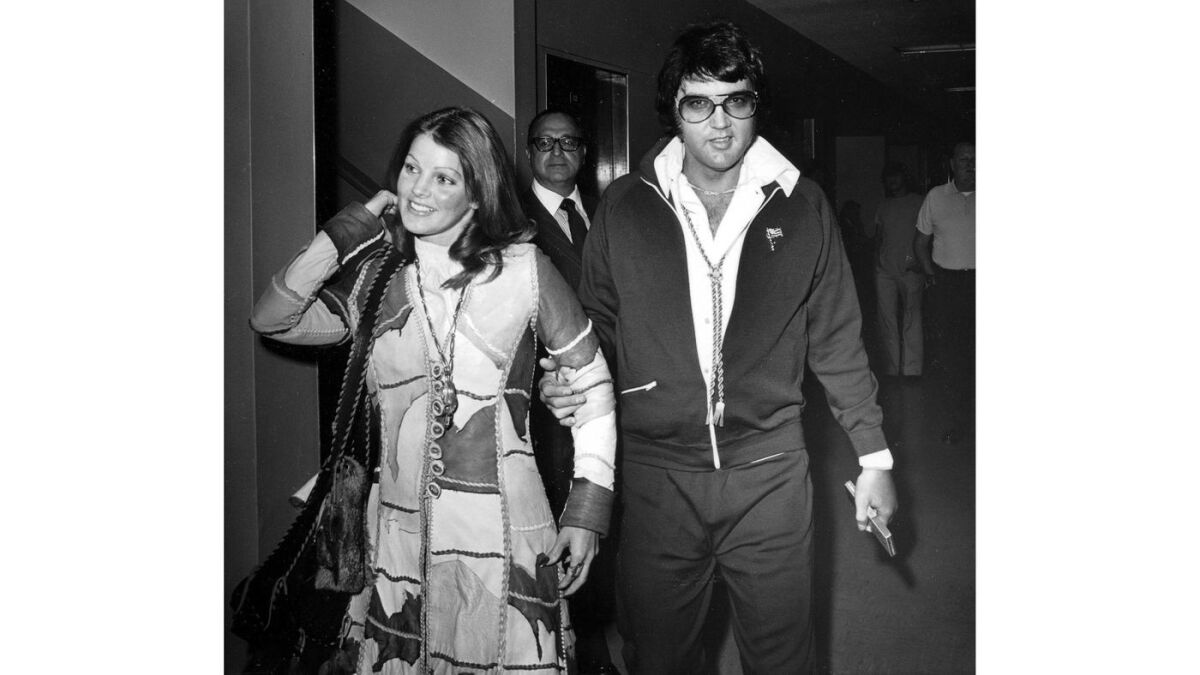 CALIFORNIA
-- Gavin Newsom and John Cox clashed in their first and only debate in the race for governor, except it was a "conversation" instead of a formal "debate" and only on the radio.
-- The Department of Motor Vehicles has found an additional 1,500 people who were wrongly registered to vote, including noncitizens, on top of the roughly 23,000 mistakes disclosed last month.
-- Columnist Robin Abcarian paid a visit to the conservative town of Ramona and found GOP Rep. Duncan Hunter, who is under federal indictment, is not quite as popular as he used to be.
-- The Christian college Azusa Pacific University has reinstated a ban on same-sex couples, after quietly removing it in August.
HOLLYWOOD AND THE ARTS
-- Taylor Swift's overt foray into politics this week has caused a stir, but she has long taken up causes. Will there be more when she performs at the American Music Awards tonight?
-- Are you skeptical about the Banksy painting that self-destructed when it sold at auction? Art critic Christopher Knight says you should be.
-- The Bob Baker Marionette Theater, an L.A. institution, is closing soon, but its director vows it will live on at a new location.
-- The stage drama "Oppenheimer" dissects the conscience of the father of the atomic bomb.
NATION-WORLD
-- Residents of Florida's Panhandle are preparing for Hurricane Michael. Forecasters say it could hit within days.
-- Officials say the limousine that crashed and killed 20 people in upstate New York failed a safety inspection last month.
-- A father and son who witnessed the fatal shooting of Laquan McDonald in Chicago open up about why they took on the police.
-- Chinese authorities have scrambled to explain the disappearance of former Interpol President Meng Hongwei, saying he was being lawfully investigated for bribery and other crimes.
-- In Spain, a doctor was found guilty in a Franco-era "stolen babies" case, but he was acquitted because the crimes took place nearly half a century ago.
BUSINESS
-- Walt Disney Co. will bolster its leadership team with Fox executives Peter Rice, Dana Walden and John Landgraf to transform its television businesses. Meanwhile, former Trump aide Hope Hicks is joining "new Fox," the TV company that will be left after 21st Century Fox completes the sale of its production and entertainment cable assets to Disney.
-- Faraday Future, a luxury electric-car start-up based in Gardena, is embroiled in a dispute with one of its major investors that threatens the company's initial production of the vehicles.
SPORTS
-- John Gagliardi, college football's winningest coach, was an unlikely visionary. He died Sunday at age 91.
-- The family of former USC safety Kevin Ellison will donate his brain to Boston University researchers who study repetitive head trauma.
OPINION
-- L.A.'s jail reform activists are proposing maddeningly modest demands.
-- Trust us, Melania, it's for the best we focus on your wardrobe.
WHAT OUR EDITORS ARE READING
-- Katie Couric and producer Brian Goldsmith look back at their interviews with Sarah Palin and how she was a sign of things to come. (The Atlantic)
-- Improv theater training for doctors? (The Conversation)
-- A look back at Nick Gabaldón, credited as being one of the first-documented surfers of African American and Mexican American descent in Southern California. (Atlas Obscura)
ONLY IN CALIFORNIA
San Francisco has a serious problem with poop on public sidewalks and streets. There's a new app for dealing with that: Snapcrap, which lets people take photographs of feces in public spaces and deliver an alert to the city's Public Works Department. It's the brainchild of 24-year-old Sean Miller and uses cellphone GPS to track the specific location of the mess to create a ticket so that users can keep tabs on their complaints.
If you like this newsletter, please share it with friends. Comments or ideas? Email us at headlines@latimes.com.
Get our free Coronavirus Today newsletter
Sign up for the latest news, best stories and what they mean for you, plus answers to your questions.
You may occasionally receive promotional content from the Los Angeles Times.