Letters to the Editor: Now Biden has a documents problem. Do we classify too much information?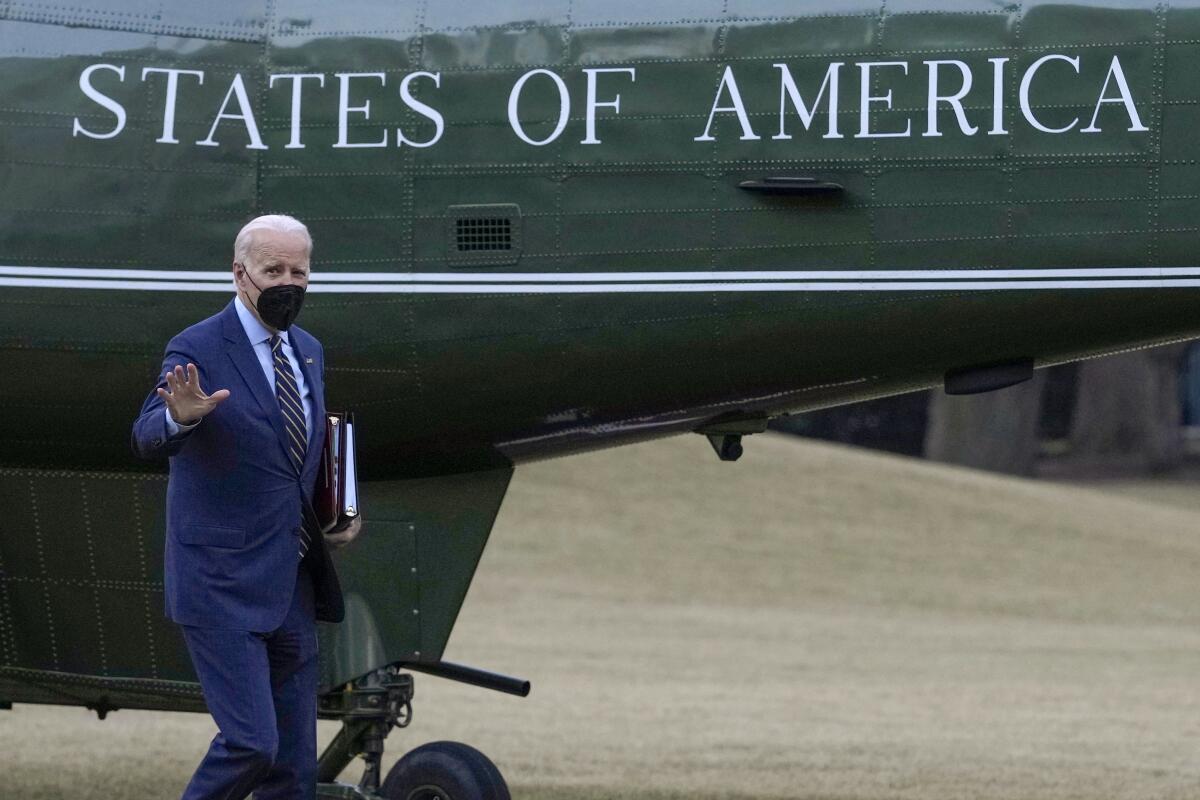 To the editor: It is with some amusement that I've been following the stories of classified documents stored at former President Trump's residence in Florida and, more recently, in President Biden's former office and Delaware home.
When my husband was a Navy medical officer at Camp Pendleton back in the late 1960s, the daily weather report would be placed on his desk first thing in the morning for him to review. It was marked "CLASSIFIED."
Perhaps we shouldn't be too concerned about the discovery of these documents. How many of them actually contain sensitive information?
Marcia McCormack, Lake Forest
..
To the editor: The FBI planted the classified documents in Biden's office and house. It's part of the deep state's effort to take him down.
Besides, Biden declassified these documents just by thinking about declassifying them.
On top of that, these documents belong to Biden. They're his property and he can keep them if he wants.
It's all a big witch hunt by the lying and corrupt fake news media.
Michael Asher, Valley Village
..
To the editor: Aside from who may have had confidential documents and under what circumstances, the underlying problem is why didn't a responsible party know they were missing? Isn't each and every document accounted for and tracked?
God forbid that your financial advisor doesn't keep pristine records on your private information, or your doctor violates a federal privacy rule with your medical records.
Why aren't these federal documents numbered, recorded and tracked at all times? Why aren't they constantly accounted for?
Therein lies the real problem.
John Goodman, Oak Park
..
To the editor: When I go to the library, every book has a unique bar code permanently affixed to its cover (even multiple copies of the same book). My library card has a unique bar code. Both codes are scanned when I check out the book. If I do not return the book on time, the library notifies me that my book is overdue.
What system is used to identify and keep track of who has possession of classified documents? Can't the National Archives notify a former president or vice president when they have documents that have not been returned at the end of their terms?
If these documents are not returned in a timely way, then the law has been violated. How the documents were handled until returned should only affect the penalty for late return.
Norman Chernin, Van Nuys