Opinion: Police use of force: More clamor and a new bill seeking public accounting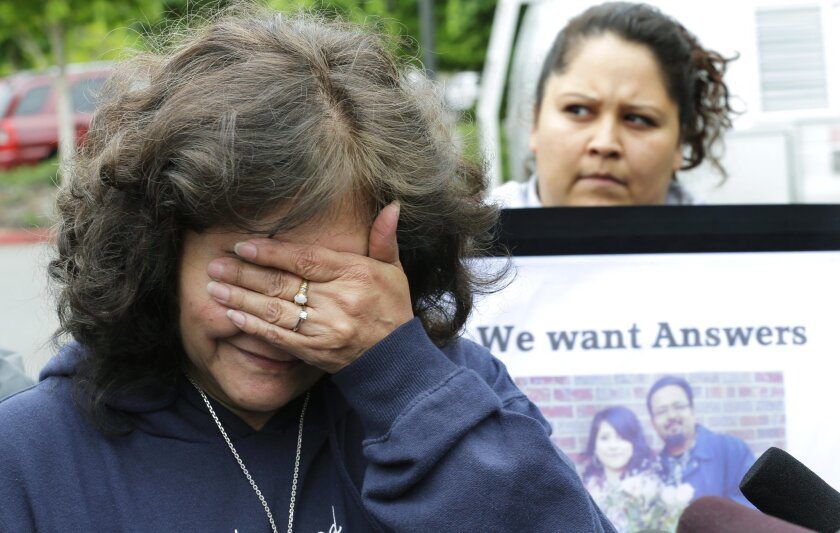 The clamor for data on use of force by police is getting louder, and on Tuesday two U.S. senators added their voices. It's a welcome change from less than a year ago when no one seemed particularly bothered that there was no public accounting of how often people were hurt or killed in confrontations by police.
That's right, none.
The FBI collects detailed numbers on crimes from every law enforcement agency in the nation but very little information about people who are hurt or killed by police. That discrepancy came to light last year after the killing of two unarmed African American men by police -- Michael Brown in Ferguson, Mo., and Eric Garner in Staten Island, New York.
By the end of the year, Congress had reauthorized a stronger version of the Death in Custody Reporting Act, a toothless, short-lived bill from 2000 that expired in 2006. Its author, Rep. Robert C. Scott (D-Va.) couldn't get any traction to renew it in the Republican-controlled House until the national outrage forced the issue.
This week, U.S. Sens. Barbara Boxer (D-Calif.) and Cory Booker (D-N.J.) have introduced a bill that would extend the requirements of the Death in Custody Reporting Act to all incidents in which people are injured by police. The Police Reporting of Information, Data and Evidence, or PRIDE, Act (law enforcement folks do love their acronyms) would also seek data on use of force against officers and has grant money for tip lines.
It's interesting to note that in California, the Assembly Appropriations Committee last week killed a bill that would have required that use-of-force cases be reported to the state attorney general's office. It was sidelined because corrections officials estimate that it would cost $3.3 million to fill out the forms listing all the uses of force in prisons. Why that is perhaps ought to be the subject of another bill.
If the Boxer-Booker bill passes, and it should, then it will be a moot point in any case.
Follow me on Twitter @marielgarzaLAT
---
A cure for the common opinion
Get thought-provoking perspectives with our weekly newsletter.
You may occasionally receive promotional content from the Los Angeles Times.