Opinion: Just say no to hugs
While everyone else was poring over some important memo about government surveillance Friday, I pored through an entirely different — and much more interesting, let's face it — set of documents. The California Legislature released dozens of pages from internal investigations involving sexual misconduct complaints against California state legislators and staffers.
Though heavily redacted, the documents revealed more details about some of the reported allegations against former Assemblyman Raul Bocanegra and state Sen. Tony Mendoza (D-Artesia), who is currently on leave, and others. There were also some new and surprising names among the data dump, including a gubernatorial candidate, Assemblyman Travis Allen (R-Huntington Beach), and Assemblywoman Autumn Burke (D-Marina del Rey), who was accused of sexually explicit talk with a staffer.
In my experience, most of the time a man delivers a hug, the target is a woman. That should be a warning right there.
If there was one big takeaway, other than the obvious don't-sexually-harass-people one, it would be this: Leave the hugging at home.
At least four of the investigations included in Friday's document dump featured some sort of unwanted hugging. Allen's alleged misconduct, for example, included aggressively demanding a hug from an unwilling staffer. In two other investigations, one involving a legislative staffer and the other a legislative consultant, a hug was the prelude to other alleged misconduct that included genital groping and neck nuzzling, respectively.
The complaints relating to Sen. Bob Hertzberg (D-Van Nuys), whose hugs of both men and women are so famous that his nickname is "huggy bear," are in there too, as well as a complaint that he engaged in unwanted dancing, which is really just a hug that's in motion.
I know we live in a culture in which it's not unusual to encounter a random hug in the professional world, but I've never thought it was appropriate to engage in a full-body embrace in the workplace. Unlike handshakes, the rules of engagement just aren't clear. Unless you are comforting a coworker after a mass shooting, you are gambling that it won't be misconstrued.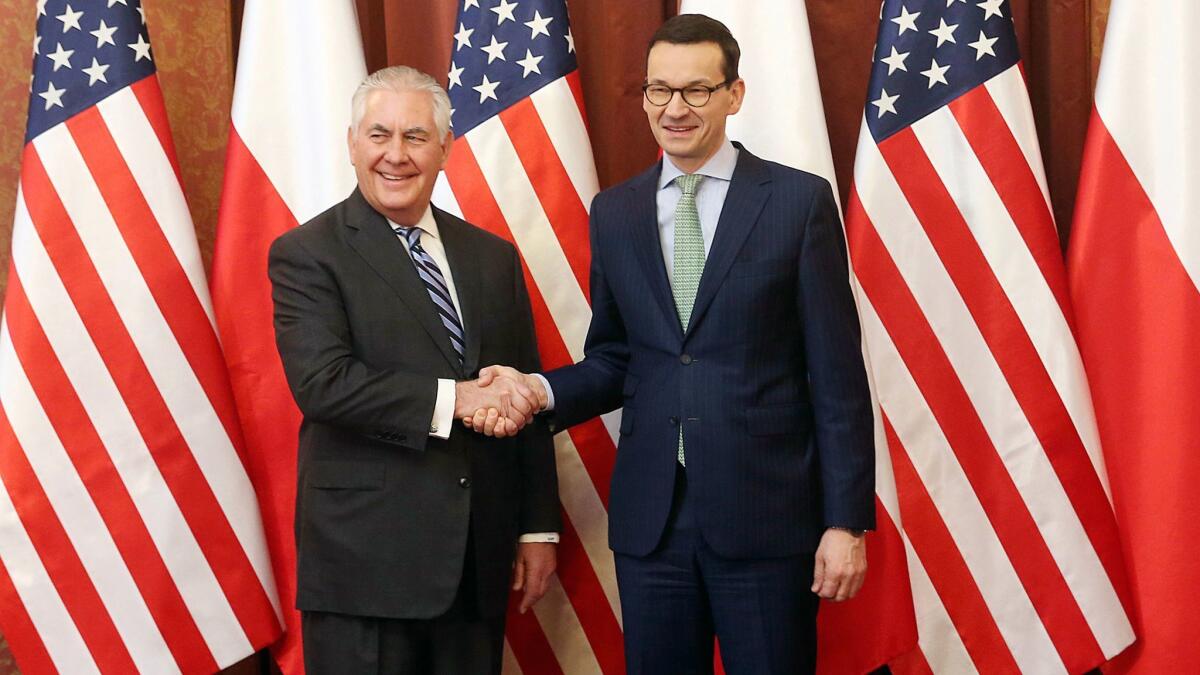 Complicating it further, there's often a gender component to a workplace hug. In my experience, most of the time a man delivers a hug, the target is a woman. That should be a warning right there. Furthermore, even if the hug isn't sexual, it may breach personal boundaries.
I took an informal poll of the people sitting around me Friday afternoon and not one of them thinks on-the-job hugs are a good idea. I don't either, and maybe this is a good time for hug-givers to consider that at best their warmly meant embrace may not be well received and, at worst, it could lead to a sexual harassment complaint.
I know this new #MeToo landscape is confusing and scary for a lot of people, so it's good to point out bright lines when they pop up. Here's an easy one: Just say no to hugs.
Follow me @marielgarzaLAT
A cure for the common opinion
Get thought-provoking perspectives with our weekly newsletter.
You may occasionally receive promotional content from the Los Angeles Times.