Opinion: Why partisan polarization will be Obama's friend on the Iran deal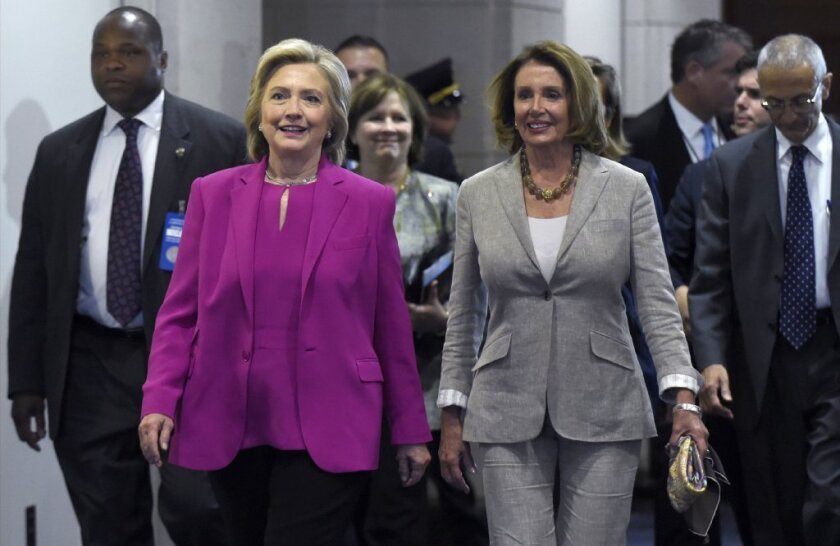 Reporting from Washington —
As I noted in my column today, President Obama thinks he can win the fight over his nuclear deal with Iran by invoking a three-word argument: What's the alternative?
But Obama has another ace in the hole that is likely to frustrate Republican-led efforts to block the agreement: partisan polarization.
The same polarization that has produced congressional gridlock and frustrated occasional attempts to strike a fiscal "grand bargain" will be the president's ally in the case of Iran.
Here's why: To block the Iran agreement, Congress must pass a resolution of disapproval — and Obama has already said he will veto any such bill.
To override the veto, opponents of the deal will need to assemble a two-thirds majority in both the Senate and the House of Representatives. That's always a difficult bar to clear — and it's even harder when partisan passions are running high.
In the Senate, if all 54 Republicans voted to kill the Iran deal, 13 Democrats or independents would need to join them to reach the 67 needed to override a veto. But so far, only one Democrat, Robert Menendez of New Jersey, has indicated that he's likely to vote against the deal — and even he hasn't made a final decision, a spokeswoman said Wednesday. Plenty of others, including the incoming Democratic leader, Charles E. Schumer of New York, are on the fence. But at this point, as my colleague Lisa Mascaro notes, it's not even clear that opponents of the deal can muster the 60 votes they would need to bring a resolution of disapproval to the floor.
In the House, the obstacles are even higher. To override a veto, opponents of the deal would need at least 44 of the House's 188 Democrats (assuming all members voted and all 246 Republicans stayed together).
But the House has been even more polarized than the Senate, mostly because so many members come from lopsidedly partisan districts.
House Democratic Leader Nancy Pelosi of San Francisco has already made it clear that she plans to fight to protect the deal — and Pelosi has been able to keep her members in line on key votes.
One more factor may prevent many Democrats from bolting: Hillary Rodham Clinton. The presidential front-runner announced on Tuesday that she not only supports the Iran deal, she intends to campaign for it.
That means any Democrat who votes against the deal would be going up not only against the party's incumbent president, but against the party's most likely presidential nominee.
So while Obama has often bemoaned the partisan polarization that has made bipartisan cooperation impossible, in this case he may be (quietly) grateful for it.
Follow Doyle McManus on Twitter @doylemcmanus and Google+
---
A cure for the common opinion
Get thought-provoking perspectives with our weekly newsletter.
You may occasionally receive promotional content from the Los Angeles Times.