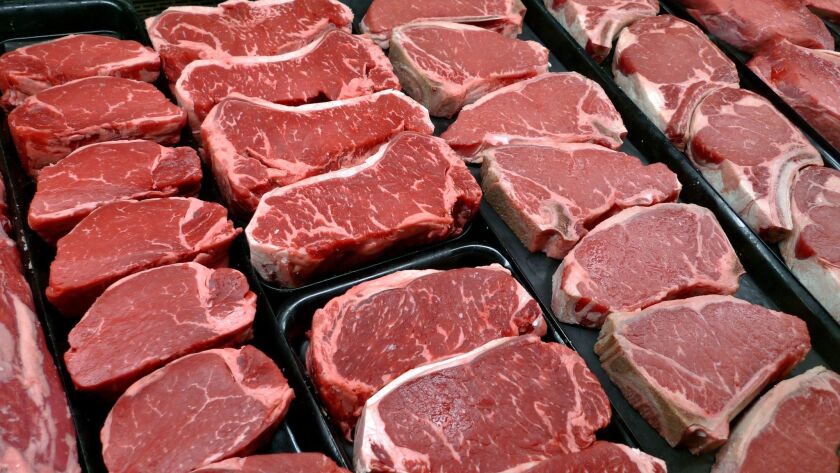 When will people get that the Internet is forever? Sam Clovis, President Trump's nominee for undersecretary for Research, Education and Economics for the U.S. Department of Agriculture, is the latest to have his online words come back to bite him after CNN dug up posts from his personal blog, "Impact with Sam Clovis," from 2011 and 2012.
Among the ruminations on conservative political theory, the GOP lineup for the 2012 presidential election and Sarah Palin's awesomeness, are screeds about the lying, "race traitor" liberals who want to enslave the country by forcing evil progressive values like universal healthcare, access to abortion and NPR on everyone.
While the posts are occasionally eyebrow-raising, they are neither original nor disqualify Clovis for the job as chief scientist for the USDA. (That said, it has got to be painfully embarrassing to have his Palin-crushing out there: "If she wins the presidency, she will be one of the most popular ever. I see a lot of Reagan in her — and she is better looking.)
Or rather, there was nothing in the posts that could disqualify him more than his own résumé. The undersecretary job directs the department's scientific research and is intended to be held by someone picked from "among distinguished scientists with specialized training or significant experience in agricultural research, education and economics."
Clovis has had a rather eclectic background, including stints in the military, as a business school professor, as a candidate for U.S. Senate, as a conservative radio host and a campaign official for Trump. Currently he's serving as the White House's senior USDA advisor. But there's nothing scientific about it, unless you count expressing skepticism of climate change science. Clovis does have an undergraduate degree, but in political science, and a doctorate, but in public administration.
(For comparison, check out this ProPublica piece by Jessica Huseman that compares Clovis to the woman who last held the USDA chief scientist job, Catherine Woteki.)
It's troubling to think of someone without a background in evidence-based scientific study making important policy decisions for a governmental agency responsible for the nation's food safety, nutrition, agricultural and natural resources. Compounding the résumé gap is that, as his blog posts reveal, Clovis seems to embrace tired conservative tropes without question. Will he be open to scientific study that doesn't support his ideology?
Clovis supporters among the agricultural industry argue that the agency doesn't need another scientist but someone to champion their work. That's ridiculous. This job is not supposed to be a cheerleader, but a policy director.
Ultimately, this is a political appointment. Clovis or whoever ends up with the gig will do the bidding of his or her patron and will be out in four or eight years when that patron leaves office. Still, couldn't Trump have found at least one scientist among his loyalists for this posting?
There is one last thing that I must say about Clovis' blog posts: What's with his gratuitous slams of the Golden State? Here's an example: "… even a citizen educated in California could figure out that we are spending more than we are taking in."
Why, Mr. Clovis? Why?
Follow me @marielgarzaLAT
---